How to play at PokerBros
​

PokerBros is an Asian poker app that is rapidly growing in popularity in the world of online poker. This room accept everyone, even American players.
At PokerBros online tables, users play with using play chips, which are converted into money.
PokerBros is an online social gaming platform and does not provide any real money service.
In order to play poker for real money, lots of players have support from agents. Our website Cardmates serves as a reliable agent that offers excellent conditions for a deposit.
How to apply for deposit and withdrawal via Cardmates
There are two ways to apply for a deposit and withdrawal of funds at PokerBros via Cardmates:
There are other great bonus offers on our website. If you are interested in a lucrative deal with great rakeback at PokerBros, then contact our manager through the mail or chat to know more details.
PokerBros is not a sponsor of or in any way involved with this promotional activity, nor does PokerBros endorse it.

PokerBros
18+. Poker app and platform for play money. T&C apply.
C

Available for players from your country
FAQ
🙋‍♂️ Can I be an agent in my own PokerBros club?
No, you can only be an agent in Cardmates club, where the game for real money takes place.

💵 Why should I make a deposit through Cardmates if I can just buy chips in the Shop?
If you buy chips in the Shop, you cannot play for real money. By making a deposit through us you will get access to the club with a game for real money and a balance on your account.

You gave this material a grade 5 from 5: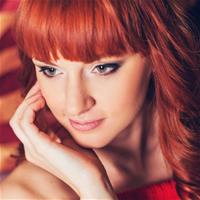 Editor, translator. Part of Cardmates team since 2015. Started playing poker and other card games in high school, played a lot with friends and relatives. While studying at the university, I explored online games on various websites.