How to play Red Dead Redemption 2 poker
​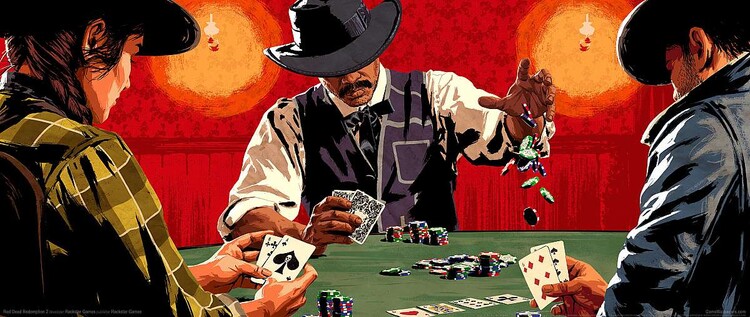 Poker is one of the most popular and loved card games in the world, and thus, there are many ways to play it. It is played at home, ground-based casinos, and even on the Internet.
Over time, poker became part of video games, which are also among the main hobbies of the new generation. Just imagine, poker and video games together... what a thrilling combination, isn't it?!
One of such games to set an example is, of course, Red Dead Redemption 2. And today we'll tell you how to play rdr2 poker and where to find the required location squarely in the game. But, first things first.
What is Red Dead Redemption II?
Red Dead Redemption 2 (abbreviated as RDR2) is a third-person open-world adventure western computer game developed by the American company Rockstar Studios, one of the gaming industry giants.
The product was released in October 2018 and immediately caught video game fans' attention all over the world. Its popularity, by the way, has not faded to the present day.
RDR2 is a product where players are invited to plunge into the Wild West world, living by its own laws and rules. During the main part of an engaging storyline, players assume the role of Arthur Morgan, a central character and member of the Van der Linde gang. On behalf of Arthur, you will have to solve many problems of the given gang.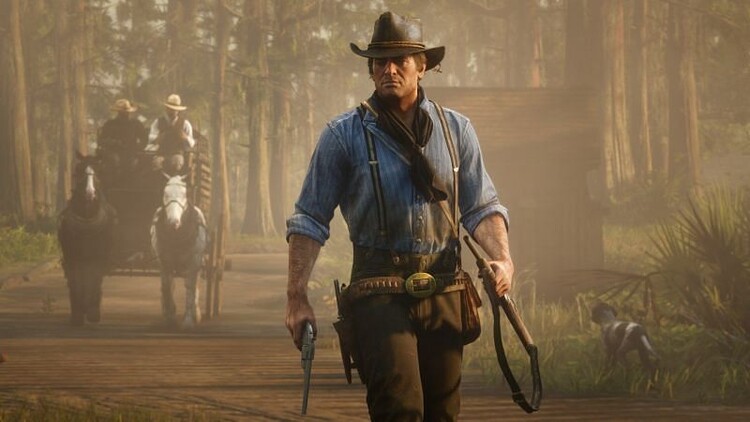 ​
Playing Red Dead Redemption II, you can earn extra money in a bunch of ways, and one of them, as you've probably already guessed, is poker.
Game within the game
As we are all aware, poker appeared in Texas and then, gaining huge popularity, spread to other states and countries.
Since Texas was geographically part of the American frontier, known to many people as the Wild West, the team behind Rockstar Studios chose the most played poker format – Texas Hold'em – and added it to the gameplay.
Throughout the RDR2 game, players can earn significant amounts of money playing poker, but it's not that easy as it may look at first glance. This way is risky because you can either lose big.
Poker rules in RDR2
If you are familiar with the basic poker rules, then completing poker-related missions won't be a problem. That's because Red Dead Redemption 2 poker is similar to No Limit Texas Hold'em.
Thus, your goal is to make the strongest possible 5-card hand (in each game round) at the table to win the pot, leaving your opponents' with empty pockets. For that end, use your two pocket cards and community cards, that is, those lying on the table.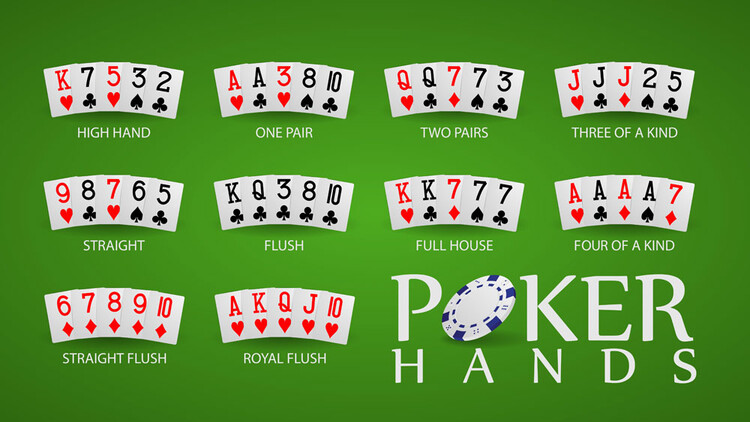 ​
Speaking of poker combinations, they are just as in traditional Hold'em. You can look over them in our dedicated article.
Betting rounds
Playing RDR2 poker, each hand will start with 2 players posting big and small blinds. It would be appropriate to recall here that these are mandatory bets. Their size changes according to the location you are completing your poker challenge at, but the small blind is always half the big blind.
To note, the more expensive the buy-in, the higher the blinds. And, jumping ahead, the most expensive poker games can be found at the Blackwater Hotel. If you love high-stakes, then you should go for it!
Once the blinds are posted, each player is able to take a few actions: call, raise, move all-in or fold the cards.

​
You may also leave the game and cash in your chips at any moment if so desired.
Where to play poker in RDR2
So, guys, we've already covered poker rules, and it's time now to reveal where you can detect poker tables in Red Dead Redemption II. We stress that poker is an important element of this game as it can bring you really big money.
Well, rdr2 poker locations are multiple, and you can search for them throughout the entire world... Red Dead Redemption 2 world, of course.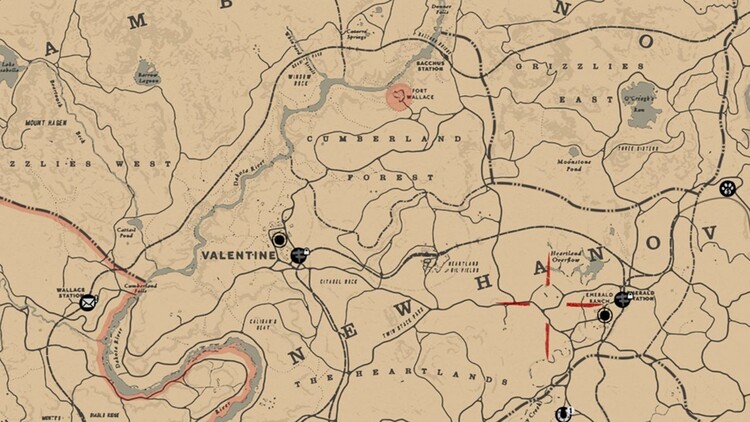 ​
For your convenience, we'll list the locations so that you don't waste your time and resources. They are as follows:
Play poker as part of the "A Fine Night of Debauchery" mission.
Poker tables are usually available at any camp.
In this case, you may play with the Van der Linde gang members, so be twice as careful. Also note that your winnings will be much lower than when playing poker in towns.
Valentine, a town in the state of New Hanover.
Poker table is right in front of Smithfield's Saloon.
Flatneck Station, a train station in The Heartlands (New Hanover territory).
Tumbleweed, a declining town in the state of New Austin.
You can play poker at Tumbleweed Saloon, which is located north of the Butcher.
Blackwater, a settlement in the state of West Elizabeth.
You will find as much as 2 poker locations here. The first is in the Blackwater Saloon, while the second is in the Blackwater Hotel. Upstairs, there is a room for high-stakes games, but you can only enter it if you wear the Gentleman's Attire.
Saint Denis, the capital of Lemoyne.
This is, incidentally, the biggest city in RDR2. Find Bastille Saloon to play poker and grab some drinks.
Tips to win in RDR2 poker
In case you are to face poker challenge in RDR2, here are a few simple tips to note to help you make your play stronger:
If you know little about poker, then better first learn no limit holdem rules as well as types of poker hands you can make. It will definitely give you confidence at the table.
Reading virtual rivals' emotions is extremely difficult, so we advise you to play big with strong hands only. Of course, you can occasionally apply bluffs and thereby try to force your opponent to muck their cards, but be very careful as it may cost you your life.
Speaking of bluffing, it's highly likely that you will be caught cheating when playing at the poker table by the Blackwater Saloon.
Feel free to fold your cards if they are bad. It's always better to wait for stronger cards. Believe us, this will save your money.
If you see that one or more opponents check, you should bet for that hand most of the time. Your odds to win the pot in this case are pretty high, as the rivals will likely fold to your bet. This strategy, however, may be a failure when playing with certain players.
Final thoughts
Poker has a centuries-old tradition, and today it is played on almost all continents. Therefore, it should come as no surprise that poker has reached video games, in particular Red Dead Redemption 2 by Rockstar Studios.
RDR2 is a great choice for those fans of video games and poker, who want to have some fun at home while playing poker with opponents at the virtual poker table.
Adrenaline-filled gameplay, stunning graphics, various missions to complete, and all these are "seasoned" with the Wild West theme and dangerous outlaws. This game will definitely blow your mind.
You gave this material a grade 5 from 5: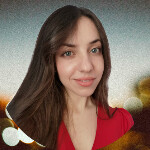 I've been working in the Cardmates team since 2018. Started playing poker the same way most people usually do – socially, with friends and fellow students. I adored those exciting poker nights but never thought my life would be connected with this game, even tangentially.