Pokerstars Update of the Client for Players

​
PokerStars periodically updates its game client both for the computers and mobile phones. There may be many causes for this: sometimes the programmers correct different bugs, but in most cases, this process is carried out with the aim to add new functions, games, promotions and other useful information for players.
Sometimes there are cases when some users have problems with Pokerstars update implementation. Due to this, new functions are not available for the players and it doesn't allow them to fully enjoy the online poker game.
Main Reasons for PokerStars Update
Why would a major poker site constantly need to make changes to their client? There are several reasons for this.


Bug fixes
One reason for frequent updates is to address any bugs or issues that are discovered in the software. Even with extensive testing, it is not uncommon for bugs to be discovered after a new release, and it is important for the PokerStars team to quickly address these issues in order to ensure the software runs smoothly.


New features
Another reason for updates is to improve performance and add new features. Online poker is a highly competitive industry, and companies like PokerStars need to continually innovate in order to stay ahead of their competitors. By adding new features and improving the overall performance of their software, they can attract and retain more players.


Law and security reasons
In addition, regulatory requirements and security threats are constantly evolving, and PokerStars needs to stay on top of these changes to ensure they are in compliance with all applicable laws and regulations. By updating their software regularly, they can ensure that they are providing a safe and secure environment for their players.

Overall, frequent updates to the PokerStars software are a sign of a company that is committed to providing the best possible online poker experience for its players. By staying on top of bugs, improving performance, adding new features, and addressing regulatory and security concerns, they can continue to be a leader in the online poker industry.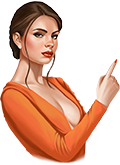 What to do if PokerStars update isn't made automatically?
You can try to update the client of a poker room manually. In order to do it, you should open the folder where PS is installed. There you can find the update file and after pressing it the verification of possible updates will start. If such updates are available they will be installed in automatic mode.

Problems and Errors in the Process
From time to time the site's users may face the PokerStars software update problem during the installation. Some users have a mistake in the record in the register, others don't have enough free disk space.
In order to install changes to the software and avoid the message about the error you should make the following things:
If you can't download and install update file directly from official site, try to open the folder where installation file of the client (exe) is, click it the right mouse button and run as Administrator;
Also try to use another browser (Opera, Chrome, Microsoft Edge) during downloading and installation of the updates;
Deactivate antivirus that may prohibit the use of poker room's client by mistake. After finishing you should make sure that the security settings of your computer are restored.
If the above-described advice didn't help you to solve the problem and you still see PokerStars update error during the installation, contact support services of a poker room at address: [email protected]. Describe the situation in the letter and professional staff will answer you as soon as possible and help you to decide your issue.


PokerStars
100% First Deposit Bonus
Make your first-ever real money deposit using the bonus code 'STARS600', and we will give you a 100% bonus up to $600. To claim the full value of the bonus, you can make up to three qualifying deposits in 60 days.
Alternatively, deposit using code 'THIRTY' and claim $30 of free play.
How the 100% First Deposit Bonus works
Once you've made your deposit, you need to earn redemption points by playing real money games. Unless stated otherwise, you will earn 5 redemption points for every USD $1 you pay in rake or tournament fees (6.5 points per £1, 4 points per CAD $1, or 5.5 points per EUR €1).
Every time you reach 180 redemption points we'll credit your Stars Account with $10 cash. You have four months after each qualifying deposit to earn all the redemption points needed to release your bonus.
You may only take advantage of one of our first deposit offers, but may be eligible for further deposit bonuses open to existing players. You can view any bonuses you have, alongside information on expiry dates, redemption point requirements and more, under the 'My Stars' menu.
Please note that redemption points will not be earned at pot-limit or no-limit tables with blinds of $5/$10 or higher, 8-game tables with stakes of $20/$40 or higher, or other limit games with stakes of $20/$40 or higher.

B

Not available for players from your country
FAQ
🎯 Why does PokerStars update so often?
PokerStars room updates their software quite often in order to fix important bugs, improve overall performance, and add new features. Additionally, the software may be updated to comply with regulatory requirements, or to prevent potential security threats. This site has a large team of developers who are constantly working to improve their software. These updates can vary in size and scope, from small bug fixes to major overhauls of the user interface.

💡 What are the new changes in PokerStars?
Since updates are made regularly, new changes are introduced into the client on an ongoing basis. The room announces the most important innovations in its social networks and on the official website. Examples of major changes include the introduction of a new game format called Power Up. It offers a fresh and exciting twist on traditional poker. Another recent addition to PokerStars is a feature called "Seat Me." This feature is designed to reduce the ability of players to choose their opponents and table, making the game fairer and more random.

You gave this material a grade 5 from 5: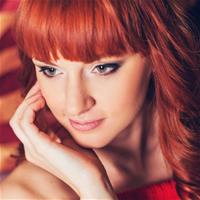 Editor, translator. Part of Cardmates team since 2015. Started playing poker and other card games in high school, played a lot with friends and relatives. While studying at the university, I explored online games on various websites.