I'm in the high stakes baby 😎
Good day Cardmates,
I had a post few days ago about #HighStakesChallenge, today I recieved a confirmation email and my account was credited 1000 Euros.

This is a very exciting opportunity for me and I am looking forward to completing the challenge. I played higher stakes live, when the casinos were legal in my country, so it shouldn't be hard for me to get in the game. Spent a lot of time making neccesary adjustments to my streaming software and tried to play for a while.
Day 1 I close in a slight profit:

I liked the fact, that HighStakes tweet everyday a report of players progress and get new members to the challenge.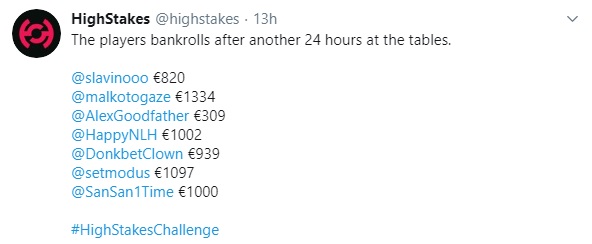 Hopefully tomorrow I will have more time to play and make more profit.
P.s. I've been given an opportunity to create private freerolls weekly with 100Euros Gtd and a welcome bonus to my friends 5 Euros. All you have to do is mention my name (SanSan) after registered to a support in the chat window they have at the bottom of the page.
P.p.s Also played Cash NL5 @ Pokerstars here is what H2N shows: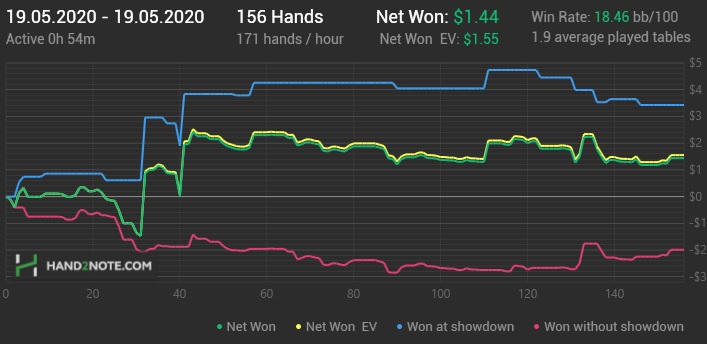 Tip#2: Do not slow play your nuts, always bet for value and bet big, I use 67% of pot on the turn and 100% on the river.
Best of luck,
SanSan
🍀🍀🍀
Overall rating of this post: