Irish Poker Drinking Game rules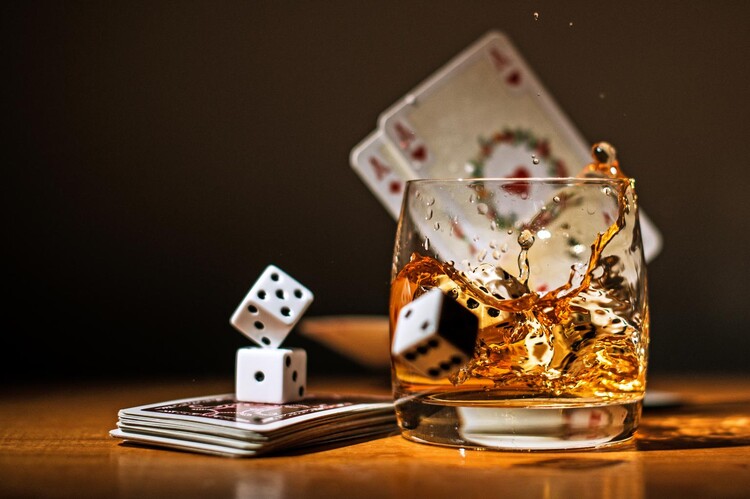 ​Ireland is an amazing country with a rich culture and history, stunning nature and a unique, slightly mystical atmosphere.
The Irish are friendly, open-minded people with a good sense of humour. At the same time, they are also a very gambling nation, which is not surprising, given the fact that, unlike neighbouring Great Britain, Ireland has very loyal laws towards gambling.
You've probably heard of a poker format that combines Omaha and Texas Hold'em poker rules. It is referred to as Irish Poker. Yes, guys, the Irish have contributed to the development of the game, modifying it to generate their own kind of poker, which is, by the way, even more interesting and dynamic.
There is, however, another thing that the Irish have almost no equal in. Besides gambling, they also like drinking. In this country, drinking is virtually considered a traditional national activity. There is even a proverb: "If you do not drink, it means you are not Irish."
​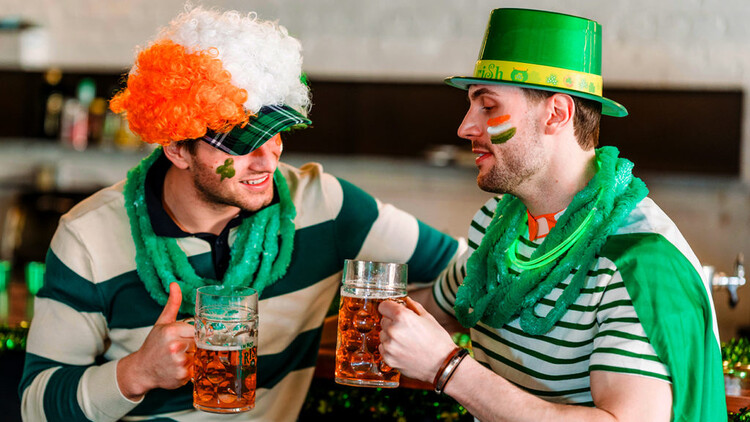 By being creative, the Irish combined their two favourite activities, and thus, Irish Poker Drinking Game was born. To learn about its rules, gameplay, specifics and nuances, read through the article.
Perfect "candidates" to play IPDG
Who is Irish Poker Drinking Game for? As the name implies, this is an alcohol-provoking poker format, so the game is suitable for bold spirit people who love card games and aren't afraid to mix beverages.
This game should be played at home with friends or at least acquaintances. It challenges people in a completely new way.
Irish Poker Drinking Game Guidance
Every game has rules, and this variant of Irish Poker is no exception. You probably have a lot of questions, and we'll try to cover all possible questions. Well, let's get started.
What is required to play Irish Poker with alcoholic drinks?
To play this popular drinking game, you will first need a standard deck of cards, of course, and some surface, for example, a table. Since drinking alcohol is part of the gameplay, you will also need beverages and friends (or just random people) to play it with.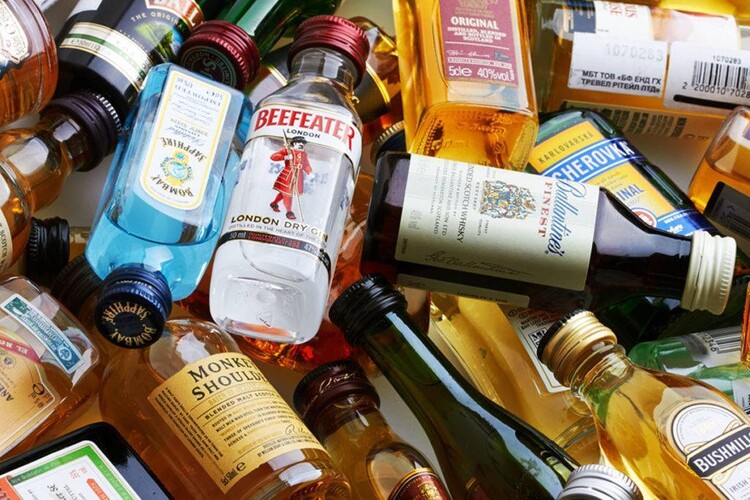 ​

Speaking of beverages, you are not limited to a specific drink. Ladies, for example, drink champagne, wine, or Martini most of the time, but there are exceptions even among female players.

As for men, beer is generally used, but one can choose any kind of alcohol they like or have at home. This may be whiskey, rum, brandy, gin, vodka, vermouth, and so on. It all depends on your preferences.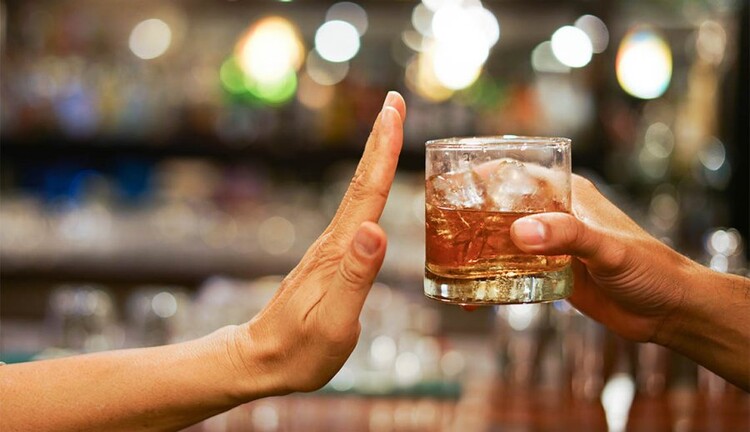 ​
Are you a non-drinker but wish to join the irish poker drinking game? It's no trouble at all. You can drink soda, coke\pepsi, any sort of juice, non-alcoholic cocktails, etc. But, to be honest, it will not be so much fun and excitement.
Oh, and be sure to get glasses, shot glasses or disposable cups... the more cups the better. But, don't use plastic cups, use paper ones instead. Think of the environment!
How many people can participate?
If you are planning to play drinking game Irish Poker, you are probably interested in the question of how many people can be engaged in the activity. This is a multiple-player game: up to 11 people can join it.
In case you want to invite more people, just add one more pack of cards and buy more beverages. So, the game is a great choice if you are organizing a big party.
How to play the game?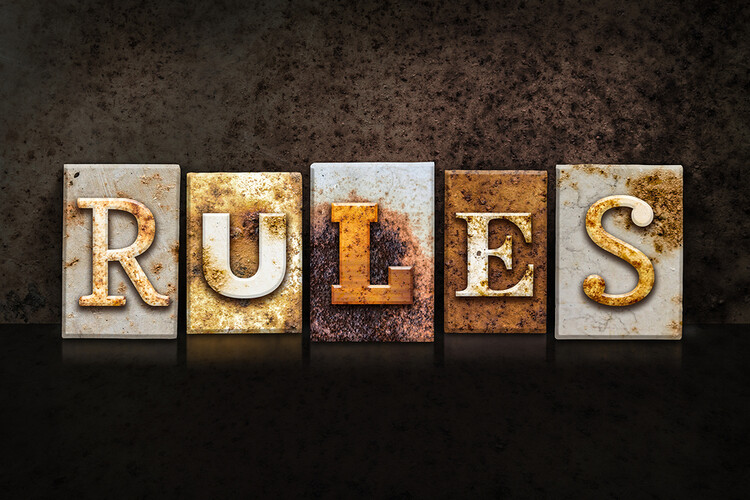 ​
The game rules are really entertaining and simple. The first thing to do is to choose a "dealer". The dealer should arrange 8 cards face down in 2 rows, with each row containing 4 cards. Next, he must deal 4 "pocket" cards to each participant in the same manner, that is, face down.
Course of the game
At this point, every player, starting with the one sitting to the left of the dealer, should guess on each "hole" card dealt according to the following characteristics:
Round 1. Colour of the card: black (spades and clubs) or red (hearts and diamonds).
Round 2. Rank of the card. To be exact, guess on whether it is weaker or stronger than the first card.
Round 3. Think whether the 3rd card is between the 1st and 2nd cards in terms of value, or outside them.
Round 4. Suit of the card.
Thus, there will be 4 base rounds plus the final round. Keep in mind that only one card can be revealed at a time.
Read also: How to play strip poker
If you are right, then you will give away drinks, but if you are wrong – you will take them. The number of drinks to give away\take varies depending upon the "betting" round:
1st round – 2 drinks
2nd round – 4 drinks
3rd round – 6 drinks
4th round – 8 drinks
You can give away drinks to any other participant or spread them randomly around the table. For instance, if you are to give away 4 drinks, you can choose one player and order them to drink all four cups, or choose four players, with each getting one drink, and so forth.
In the first "round of betting", a player "takes" 2 drinks if they fail to guess their card's colour and "gives away" 2 drinks if they succeed. Then, the next participant comes into play, trying to guess whether their card is red or black. The same goes for each player involved in the game.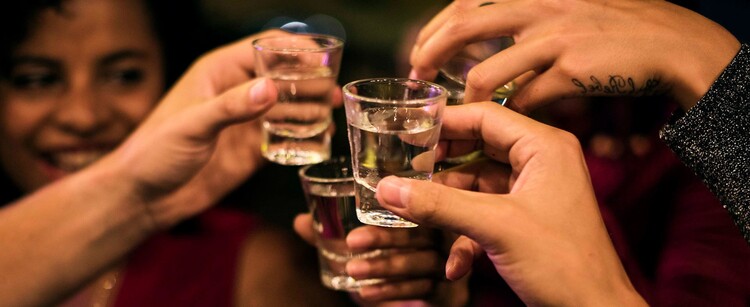 ​
The second one kick-starts once all participants pass the first round. Then, the third and fourth rounds are similarly played around the table, with drinks growing each round as shown above.
The final "betting" round
When all players go through 4 base rounds, the final round begins and 8 "community" cards come into play. As already mentioned, there are 2 rows of 4 cards each.
The top row represents cards to be "given", while the bottom row hides cards to be "taken". The dealer opens the first top row card, and, if one of your pocket cards matches it, you should give away two drinks. If any of your cards corresponds to the next top row card, you can give away 4 drinks, and so on behind the same scenario.
As far as the second row is concerned, the game is played in the same way as with the top row, except that you "take" alcohol drinks if your cards correspond to those on the board.
And the Champion title goes to...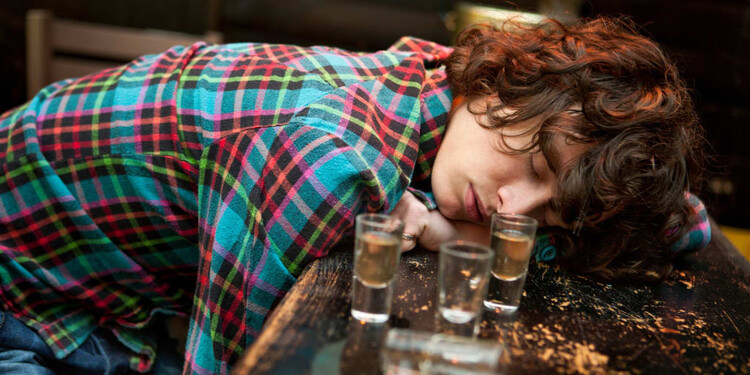 ​
As you may have already guessed, there are no winners here, only survivors. To begin the new game, simply shuffle the cards, but frankly, we don't think there will be a long list to start it over again.
Fun add-on
By the way, you can make it a little harder for your guests. Take a few cans of beer and shaken them well so that they turn into mini-bombs. Then, spread these "explosive" cans among the participants. After each round, one of the players will be covered in beer foam.
​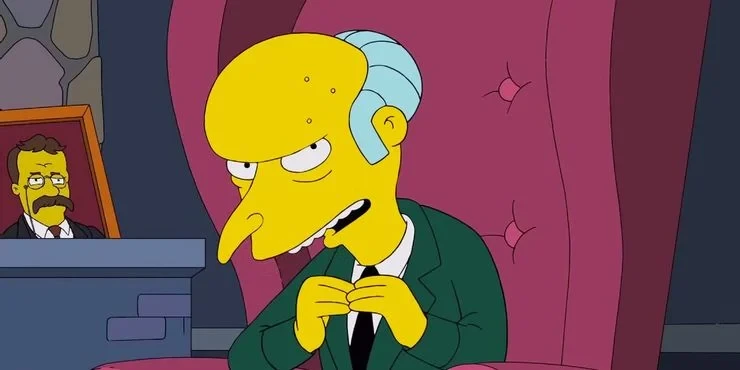 This definitely adds to fun, but is not aesthetically pleasing, as you will have to clean the room. So it's better to apply this tricky plan when playing outside.
Final thoughts
That's it. Now you know how to play Irish Poker Drinking Game. The gameplay itself may seem a bit difficult at first glance, but everything is pretty straightforward, you just need some practice.
If you are bored with grinding NLH or PLO and want to take a break from charts of starting hands, 3-bet ranges, and tilting, you should definitely pay attention to the drinking game Irish Poker.
Also, feel free to break the rules, but bear in mind that alcohol abuse is dangerous to health! Oh, and good luck at the drinking table!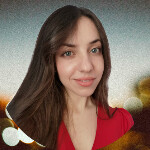 I've been working in the Cardmates team since 2018. Started playing poker the same way most people usually do – socially, with friends and fellow students. I adored those exciting poker nights but never thought my life would be connected with this game, even tangentially.