Irish Poker Drinking Game Rules

​
The Irish are among the three most gambling nations in the globe, so it's no surprise they invented Irish Poker (their personal vision of the worldwide game). While it shares resemblances with the traditional format, there are still some differences. Similar to Omaha poker, players are dealt four cards on the preflop, but two must be removed at a certain point in the hand.
Apart from this alteration, the gameplay generally remains identical. However, if you're seeking a fun and lighthearted card game to enjoy with friends, where no knowledge of starting hands, 3-bet ranges, or bluffing, is required, the Celtic people have come up with a drinking variation just for that purpose. In this article, we will discuss both regular version and entertaining adaptation.
How to Play Irish Poker
Understanding this discipline will be fairly easy for those familiar with the Texas Holdem rules. Each hand starts with compulsory bets: big blind and small blind. These positions rotate clockwise, and players cannot skip them. Let's examine the gameplay as we go through each betting round (street).

Preflop
A dealer gives each participant 4 hole cards. Everyone must decide whether they want to enter the action or muck their holding. All money you've already wagered goes to the pot – it cannot be returned, even if you fold in the subsequent betting stages. The individual to the left of the button has the first mover advantage, and all remaining participants act after them. In addition to the blinds, there may also be a mandatory ante bet (depending on the specific game rules).

Flop
Three community cards are laid out on the table. At this stage, you should eliminate two of your pocket elements. To continue playing, you must bet an amount that is equal to or greater than the big blind.

Turn
The fourth shared card is revealed, and a new round of betting begins.


River
The dealer adds the fifth card to complete the community board set. Standard betting goes on, followed by a showdown to declare the strongest combination and hence the victor.
The game's outcome is unpredictable, which adds to the main intrigue of the showdown: each participant has a chance to emerge victorious.
This discipline comes in two variants: limit and no limit. In the first case, there are no restrictions on the maximum bet, whereas, in the second variant, one cannot wager an amount that exceeds the number of chips in the pot.
Distinctive elements
Irish Poker rules stand out by dealing four starters instead of two, which actually sets it apart from Hold'em. More players stay in to see the flop, aiming to form a favourable combination. It is crucial to strategize which elements to keep for a stronger hand, as 2 of the initial 4 pocket pieces must be mucked before the turn.
People holding a pair, high cards, or overpair have minimal chances of taking the pot, while straights, flush draws, or sets have a much higher probability of winning. To succeed, you need to be well-versed in the choice of starters and know all poker hands.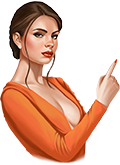 Our number one tip 💡
Analyze your opponents' table behaviour and make approximate assumptions about their possible holding. Exhibit aggression with a strong combination on the flop to narrow the number of rivals. Play cautiously with a medium-strength hand, as there is a significant likelihood that your opponents hold stronger cards.

Drinking Variation of the Game
By being creative, the Irish combined their two favourite activities – gambling and consuming beverages – and thus, Irish Poker Drinking Game was born. As the name implies, this is an alcohol-provoking format, so the game is suitable for bold spirit adults who love card games and aren't afraid to mix drinks. IPDG should be played at home with friends or at least acquaintances. It challenges people in a completely new way.
Quick Guidance to Gameplay
To play this game, you will first need a standard deck, of course, and some surface, for example, a table. Since drinking alcohol is part of the gameplay, you will also need beverages (choose those you like or have at home). Are you a non-drinker? It's no trouble at all. You can buy soda, coke\pepsi, any sort of juice, non-alcoholic cocktails, etc. But, honestly, it will be less fun and exciting.
How many people can participate? This is a multiple-player game: up to 11 adults can join it. In case you want to invite more friends, just add one more pack and buy more beverages. So, IPDG is a great choice if you are organising a big party.
Rules here are really simple and entertaining. The first thing to do is choose a "dealer". They should arrange 8 cards face down in 2 rows, with each row containing 4 pieces. Next, they must give 4 "pocket" cards to all participants in the same manner. At this point, every player, starting with the one sitting to the dealer's left, should guess on each "hole" card dealt according to the following characteristics:

Round 1
Colour: black (spades and clubs) or red (hearts and diamonds).


Round 2
Rank. To be exact, guess whether it is weaker or stronger than the first element.


Round 3
Think whether the 3rd figure is between the 1st and 2nd ones in terms of value, or outside them.


Thus, there will be 4 base phases plus the final match. Keep in mind that only one element can be revealed at a time.
Breakdown of Beverages
If you succeed, then you will give away liquors; but if you fail – you will take them. The number of drinks to hand over\take varies depending upon the "betting" stage:
1st – 2
2nd – 4
3rd – 6
4th – 8
You can give away drinks to any other participant or spread them randomly around the table. For instance, if you are to issue 4 glasses, you can choose one player and order them to drink all four ones or choose four people, with each getting one cup, and so forth.
In the first "round of betting", a player "takes" 2 liquors if they fail to guess their card's colour and "gives away" 2 cups if they succeed. Then, the next participant comes into play, trying to guess whether their figure is red or black. The same goes for each individual involved in the game. All stages run similarly, with drinks growing in each phase as shown above.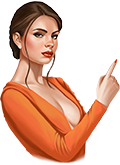 Fun add-on 🙂
By the way, you can make it a little harder for your guests. Take a few cans of beer and shake them well so that they turn into mini-bombs. Then, spread these "explosive" cans among the participants. After each round, one of the players will be covered in beer foam. This is not aesthetically pleasing, as you will have to clean the room, so it's better to apply this tricky plan when playing outside.

The Final "Betting" Round
When all players go through 4 base matches, the final phase begins and 8 "community" cards come into play. As already mentioned, there are 2 rows of 4 pieces each.
The top row represents items to be "given", while the bottom row hides those to be "taken". The dealer opens the first top row figure, and, if one of your pocket elements matches it, you should give away two beverages. If any of your pieces corresponds to the next top row card, you can hand over 4 glasses, and so on behind the same scenario.
As far as the second row is concerned, the game is played in the same way as with the top row, except that you "take" alcoholic drinks if your cards correspond to those on the board.
And the "Champion" title goes to… As you may have already guessed, there are no winners here, only survivors. To begin the new game, simply shuffle the deck, but frankly, we don't think there will be a long list to start it over again.
Optimal Poker Rooms for Beginners

GGPoker
1. Players must be aged 18 and above to participate in this promotion.
2. Welcome Bonus and Honeymoon promotion for new players only over a limited period .
3. Welcome Bonus only available to new players that make an initial deposit. The minimum deposit necessary to obtain a matched bonus is $10, or if a player chooses the $100 in rewards the minimum deposit necessary is $20.
4. $50 Free Play offer made up of $52.50 in free All-In Or Fold SNG tickets from Welcome Bonus and $2.50 in free tickets from Daily Freebie.
5. Free tickets automatically credited to eligible players' accounts over a six day period.
6. A 100% matched deposit bonus worth a maximum of $600 can be claimed by players selecting 'Match Bonus' when making their first deposit(s) over a limited period.
7. Bonus cash is released at a rate of $1 for every $5 paid in net rake/tournament fees.

GGPoker standard rules apply. Play responsibly. www.begambleaware.org.

A

Available for players from your country

888poker
The following are the terms and conditions of the "£20 Bonus Package Promotion" (the "Promotion") for www.888poker.com (the "Site"). The Promotion is organized by 888 UK Limited.

This Promotion is an ongoing Promotion, currently without an end date, we will provide reasonable notice of when the Promotion is to come to an end (the "Promotion Period").
888poker may cancel, modify or suspend the promotion, and any of the bonuses or benefits offered hereunder, where required for security reasons, to comply with applicable law or regulation, due to abuse or otherwise where the promotion is not capable of being conducted as specified as a result of exceptional circumstances. Other than where necessary to prevent fraud or other similar unlawful behavior, any such modification, suspension or cancellation will not apply to you if you have already opted into the promotion, made a deposit in expectation of receipt of a bonus or other benefits offered, and/or commenced play in relation to the promotion, bonus or special offer prior to the date of the communication of the modification, suspension or cancellation.
No-one under the age of 18 may participate in the Promotion and the Promotion is only available to eligible members located in the UK.
You may be asked at any stage to provide us with a proof of age and/or identity.
You may only enter this Promotion once.
For security and verification purposes, we reserve the right to limit participation in this Promotion to: (i) one per household; (ii) one per computer terminal; or (iii) one per mobile device.
During their engagement period and for a period of 24 months thereafter, none of our officers, directors, employees, consultants or agents or any other company within our group of companies or our suppliers, vendors or white label partners are permitted to participate in the Promotion, nor is any supplier or vendor. This restriction also applies to relatives of such persons and for this purpose 'relative' means any of a spouse, partner, parent, child or sibling.
If you have a pending message on the Site's cashier regarding your recent gaming activity, we reserve the right to revoke your eligibility to participate and/or continue to participate in this promotion. In such event, any bonus and/or other benefit which you have received and/or are eligible to receive under this promotion, shall be forfeited by you.
The Promotion is a new registration offer with the Site and completely replaces any similar registration offer with the Site.
All bonuses and promotional offers, and any winnings generated through the wagering of either of the aforesaid, will be cancelled at withdrawal if any of the applicable conditions have not been met in full.
You hereby agree to these terms and conditions which govern the Promotion, along with the "User Agreement" which includes but is not limited to the "Bonus Policy".
Withdrawing funds your deposit balance (otherwise known as "Transaction Balance" in our Withdrawal Policy) is available for withdrawal at any time. General withdrawal terms apply, for further info see our Withdrawal Policy.
In order to meet the applicable wagering requirement, no real money shall be deemed to contribute (in full or in part) to the wagering requirement, unless otherwise specified by us.
Available funds will always be used before Restricted Funds (to include Money transferred) and the balance of both will be displayed in your My Account
Promotion

You may only participate in the Promotion, if you have not previously registered with the Site. If you benefit from this Promotion you will not be eligible to benefit from any other first deposit bonus or first deposit offer with the Site. If you have benefited from another first deposit offer with the Site you are not eligible to benefit from this Promotion.
You may not combine this registration offer with any other type of registration offer provided by the Site.
In order to be eligible and receive the Tournament Tickets (as defined below) granted under the Promotion, during the Promotion Period: (i) you must either download the 888poker client on PC or mobile application or click 'Instant Play' on the English non-download version of the Site; (ii) open a new user account with the Site; and (iii) verify his/her e-mail address by clicking on a link within the e-mail body or by SMS to the phone number entered within 14 days of the Site sending the email to you, otherwise the bonus offer will expire and you shall forfeit the bonus offer.".
Under the terms of this Promotion, eligible players will be entitled to receive £20 worth bonus (granted in USD at equivalent value of USD 25 in accordance with the Exchange Rate as defined in the User Agreement referenced above) that will be given as Tournament Tickets, according to the following allocation: 50 tickets of $0.1buy-in and 20 tickets of $1 buy-in.
Once claimed, Tournament Tickets will be granted in batches as follows:
First batch worth $5 (10 tickets of $0.1buy-in and 4 tickets of $1buy in) will be granted following your fulfilment of point 3 above.
Second batch worth $10 (20 tickets of $0.1buy-in and 8 tickets of $1buy in) will be granted 3 days after the bonus was claimed.
Third batch worth $10 (20 tickets of $0.1buy-in and 8 tickets of $1buy in) will be granted 7 days after the bonus was claimed.
If you don't use the Tournament Tickets granted under the Promotion within 24 hours of being credited to your account, such Tournament Tickets shall expire and you shall forfeit each of such Tournament Tickets.
Tournament Tickets
A Tournament Ticket possesses a fixed value and may only be used in tournaments that have a buy-in equal to that of the value of the Tournament Ticket. For the avoidance of doubt, Tournament Tickets may not be used as a buy-in for a tournament where the buy-in is less than the value of a Tournament Ticket.
A Tournament Ticket can't be used by a player to re-buy chips or to add chips to his/her stack during a tournament.
Tournament Tickets may not be: (i) exchanged or converted into cash; (ii) joined together to create a higher value ticket; or (iii) transferred by a player to another player.
For further terms and conditions in relation to the use of Tournament Tickets, please see our Bonus Policy.

A

Available for players from your country

Unibet Poker
18+. T&Cs apply. New Customers Only. £20 extra = one cash game ticket of €8 and 4 x UK Tour tournament tickets of €4. £500 Playthrough bonus = €600. Both bonuses are activated upon first deposit from the poker client. Tickets expire after 35 days and the playthrough bonus after 60. £1 GBP = €1.1875. Selected games only. BeGambleaware.org.
B

Not available for players from your country
Exclusive offer
£500 Play Through bonus + £20 extra on deposit
Final Thoughts
Irish Poker card game was not officially recognized until a major tournament was hosted in Ireland in 2013, captivating the interest of card game enthusiasts. The event was organized by the renowned poker room, Full Tilt, which significantly boosted the game's popularity. Understanding how to choose starters enables people to transform this thrilling and engaging activity into both a source of entertainment and an additional income opportunity.
IPDG, a version with alcohol use, is commonly played in pubs or at home. Despite it's fun, excessive drinking can have consequences and can easily become dangerous, therefore limitate your intake and don't go too far.
FAQ
💡 How do you play Irish poker?
During the initial stage, people are dealt a starting set of four pieces instead of two. After the flop, two of them are mucked, and gameplay continues according to the rules of Texas Hold'em.
The drinking variation does not involve any strategic moves but relies on intuition and alcohol tolerance. Your main goal is to guess the colour, rank, or suit of a specific element. Depending on the outcome of the match, participants either drink a predetermined number of glasses themselves or designate someone in the group to do so.
📢 How many cards do you get in Irish poker?
Before the action begins, each participant receives four starting elements. Following the flop, two of them are removed, and then a combination is formed in the standard way. This approach creates an exhilarating and intense atmosphere, as most players tend to see the flop with nearly any hand.
💁‍♂️ How many people are in Irish poker?
The game is played with a 52-piece pack, so it's essential to determine the number of participants accordingly to ensure there are enough cards for everyone. Usually, this ranges from 2 to 10 individuals.

You gave this material a grade 5 from 5: