Is online poker legal?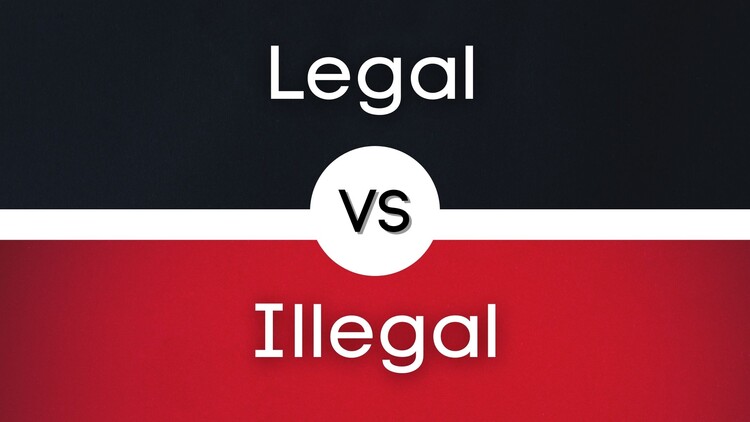 Online poker is a favourite entertainment of many people, which not only allows you to spend your leisure time cheerfully, but also to earn money.
The advantage of online poker is that there is no need to leave your house to play cash games or participate in a tournament. You can easily play poker from your home, which is more comfortable, especially at the time of coronavirus pandemic.

From country to country, authorities have different attitudes towards online gambling, and particularly online poker.
In this article, we'll take a look at how online poker market is regulated in various countries in 2022. Read on to obtain further details.
Is online poker legal in USA?
For a decade, American online poker fans have been cut off from the rest of the world by events of the spring 2011, also known as "Black Friday", when the US poker sites were closed by the relevant agencies, and their owners were taken over by the FBI and the Prosecutor's office.
Those poker operators that miraculously stayed afloat were forced to relocate to the European and Asian markets, which cost them a lot of time and money.
Despite the fact that online poker is now strictly prohibited in most states of the USA, one may say that this region faces a "rebirth" of the online gambling industry. Thus, online poker is legal in the United States, but not everywhere in the country.
US online gambling laws have no uniform, which means that licensing, regulatory and auditing procedures can vary significantly between neighboring states.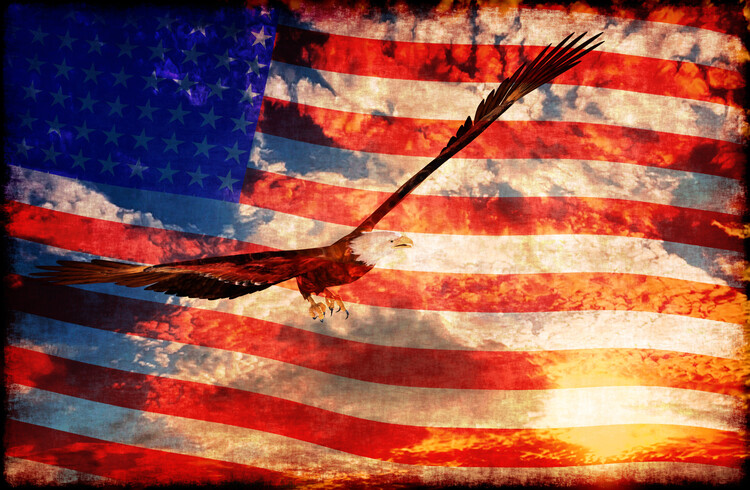 ​
For example, Nevada, New Jersey, Pennsylvania, Delaware, and Michigan have already legalized online poker at the local level, so players from these states can enjoy playing their favourite games from the comfort of home. Connecticut, Illinois, and West Virginia have all chances to follow suit soon.
Experts admit the scenario that over time there will be more such states and they will unite into one common pool. Then, the world's poker operators will be interested in buying licenses and returning to the US market.
Compared to European countries, where you can play poker online once you turn 18, players aged under 21 are prohibited from playing in any online market within the United States.
Do US players pay taxes on their online poker winnings?
Players from the US are obliged to pay taxes on any poker winnings (that is, both live and online). For that end, gamblers should document their poker activity, meaning that every game session must be logged of, times and results in particular.
However, a player may apply for specific tax regime, lower from the standard one, to pay on their online poker winnings. Everything depends on how much money you make playing poker.
Where to play online poker in United States?
There aren't many online rooms where players from the United States can register their accounts. But the range of sites is still pretty wide. The list of poker rooms available for American players can be found on our website.
Is online poker legal in Canada?
With regard to the legality of online poker in Canada, everything is a bit vague – this issue is still under debate. The thing is, the county is seen as a gray market for online gambling.
Canadian legislation does not permit or prohibit gambling on the Internet, meaning that international poker platforms are able to freely cater to Canada's citizens and residents, operating as offshore sites.
Most of them have licences issued outside of Canada (UKGC, MGA, etc.). This way, however, gamblers have no regulatory agency to appeal to if they face any difficulties on the site. There is the Kahnawake Gaming Commission located in the country that can licence online gambling operators, but, being an Indian reservation, it is not bound by Canada's laws.
On the other hand, there is also a white market: provincial public lotteries offer totally legal and safe internet poker products. But, for now, only players from Manitoba, Quebec and British Columbia can access them through the so-called lottery-operated online rooms. Also, Ontario seeks to privatize its online gambling market, but when the province succeeds remains unknown.
​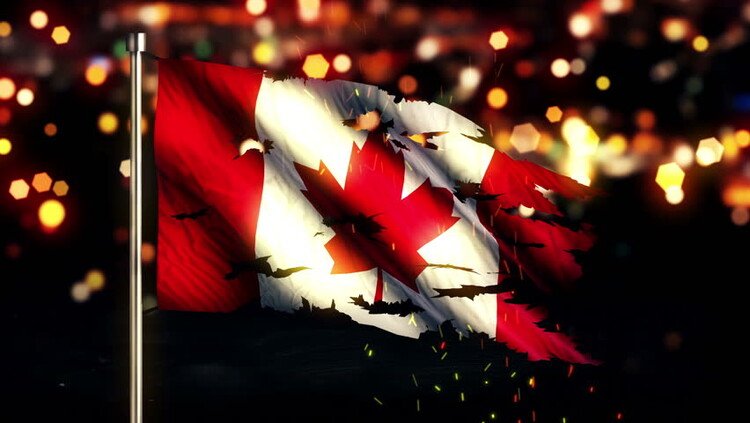 Once again, private operators are disallowed to offer online poker services unless they have partnerships with lottery corporations.
Due to the ban on online gambling, many US professionals have moved to Canada to be able to play poker on the Internet. There is also a backward migration where Canada's professional players move to the United States to play offline poker, while losing the ability to play online poker legally. That's what the most successful poker player from Canada Daniel Negrianu has done.
Do Canadian players pay taxes on their online poker winnings?
Online poker winnings, with some exceptions, are not taxed in Canada. If you have a job and don't play poker full time, then you are exempt from tax on gambling winnings in spite of being a winning player.
Those gamblers who spend long hours playing poker (and other skill-based games) on the Internet, grinding out poker profit as the main source of income, are at risk of catching up with the different fate. Such people are considered "professional players", and thus, must declare their winnings every year and pay taxes on them.
Where to play online poker in Canada?
Choosing local (and fully legal) operators, you should pay attention to "poker rooms" PlayNow and OK Poker.
No instant play is available, so players should download the apps to their desktop or mobile devices directly on the official websites. As for iOS-based devises, the app can be downloaded through the App Store.
Below, you can also find a list of online sites that accept poker players from Canada. These are totally safe and secure platforms:
PokerStars
GGPoker
888poker
Partypoker
Tiger Gaming
Betfair Poker
Is online poker legal in UK?
If you wonder whether online poker is legal in the United Kingdom, the answer is positive. The UK is a perfect place for professional players for several reasons. Let's figure it out.
The online poker industry is regulated by a few licensing jurisdictions that maintain supervision over providers to make sure they run legal and fair business, as well as prevent fraudulent activities and underage gambling.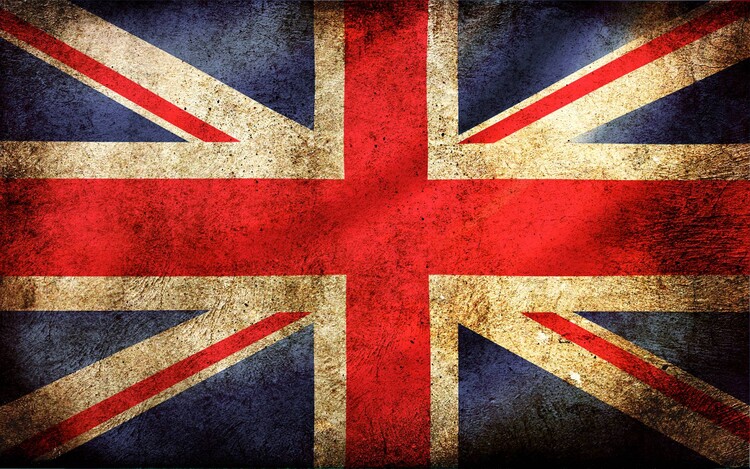 ​
To provide online poker services in this country, an operator must obtain a relevant permit. If there is no licence, the site will be blocked.
The leading institution to issue licences is the United Kingdom Gambling Commission. Poker sites licenced outside the country are regulated by other jurisdictions, for example, Curacao, Malta Gaming Authority, Kahnawake Gaming Commission, and others.
Do UK players pay taxes on their online poker winnings?
For the record, United Kingdom is a real paradise for online poker fanatics for another reason: players are completely exempted from paying any taxes on their winnings. Moreover, UK residents are allowed to make online gambling the only source of their income, while this wouldn't be considered a job.
At the same time, poker sites registered in the UK are obliged to taxations. They should pay the so-called the Point Of Consumption Tax.
Read also: Online poker vs live poker
Where to play online poker in UK?
In the UK, poker players can play both in online rooms of the country's residents or on international platforms. Note that to safely play online poker games in the UK, one should be aged 18 or over.
Here are the best online platforms that own a valid licence to provide poker games in the United Kingdom:
888poker
Partypoker
William Hill Poker
Bet365 Poker
Is online poker legal in France?
Online poker market in France has been regulated by ARJEL, an online gambling control agency, since April 2010. This means that citizens and residents of France can safely play poker games on the Internet within its territory as it is legit. At the same time, French players are separated from other countries.
This implies that only locally regulated platforms are allowed to be used for playing. French operators, meanwhile, are free to cater online poker games to players from across Europe. Their operation is, of course, legal with a special permit from ARJEL. To get the licence, a company must be based in the country.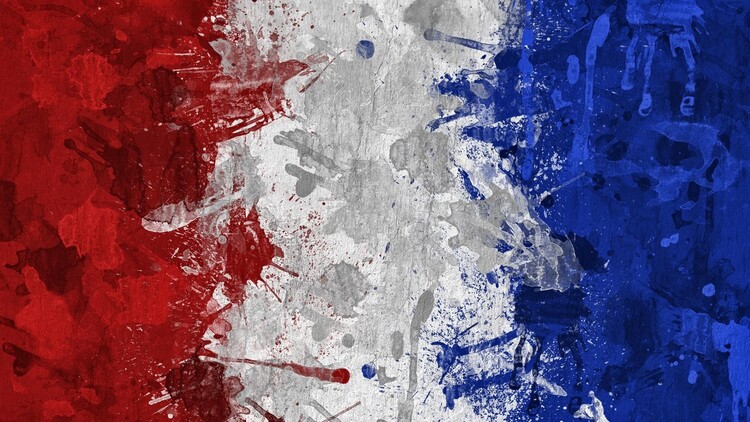 ​
Speaking of range of poker variants, it is really poor. The following formats are authorized for play (both tournaments and cash games):
No Limit Texas Hold'em
Pot Limit Texas Hold'em
Fixed Limit Texas Hold'em
Omaha Poker
Do players from France pay taxes on their online poker winnings?
No, it is tax-free, whereas the operators are taxed (34%). Well, players actually pay taxes but partially, in the form of higher rake to be exact.
Rake fee is nearly 6-7% at cash tables, while tournament fee is 11%. Moreover, rebuys are raked either.
Offshore sites have lower rake, and they do not pay any taxes. Therefore, the government seeks to limit online poker to regulated sites.
Where to play online poker in France?
Real money online poker rooms from the closed pools offer games against poker amateurs and are distinguished by good traffic. They are as follows (but not limited to):
Winamax
PokerStars.eu
Unibet Poker
Is online poker legal in Italy?
With respect to the gambling industry, Italy is among the world's best-regulated markets. Online poker platforms, in particular, are subject to special laws.
To note, Italian players used to register at offshore websites to play online poker without the knowledge of the Government. Then, in 2007, proper laws were established in the country.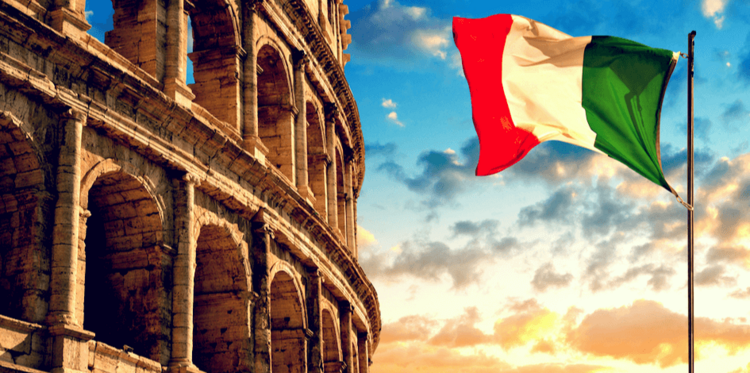 ​
By that time, online poker had reached great popularity, so local authorities introduced special legislation to cover this industry. At first, people were limited to playing poker tournaments, but starting with 2011, regulations for cash games were also added.
Today, online poker as well as other gambling activities is legal in the country. Any operator, of course, must have a valid licence to provide these sorts of services within Italy.
The industry's current state reveals a bright picture, so Italian players shouldn't bother with any unpleasant law changes in the near future.
Do Italian players pay taxes on their online poker winnings?
Italian providers paid 20% taxes on online poker incomes for a long time, but in 2019, they faced a tax hike. Now, the operators pay 25%, and it refers to all skill-based games.
The tax, by the way, is paid on tournament and rake fees that a poker website charges from a player for providing poker services. Due to that, rake % is higher than on offshore sites.
Where to play online poker in Italy?
Residents of Italy have a few well regarded online sites to choose form, but one platform surely surpasses all others – it is PokerStars.it. With respect to the other websites, a nice choice will be Partypoker.it, 888poker.it, Tiger Gaming, Betfair, and Unibet Poker.
Is online poker legal in Denmark?
Online poker in Denmark is very popular. This business is legalized and regulated by a specially created body – the Danish Gambling Authority, also known as Spillemyndigheden. This is a division of the country's Ministry of Justice that issues licenses and regulates the work of local operators as well as actively cooperates with foreign companies.
It should be noted that since 2012, following the gambling law entered into force, numerous online poker sites have been able to provide their services in Denmark. That said, players from Denmark are able to play against gamblers from different countries, which is great.

In accordance with the law, in order for a foreign gambling operator to provide online services in the country, it needs to be tested and licensed in Denmark, as well as pay a certain fee.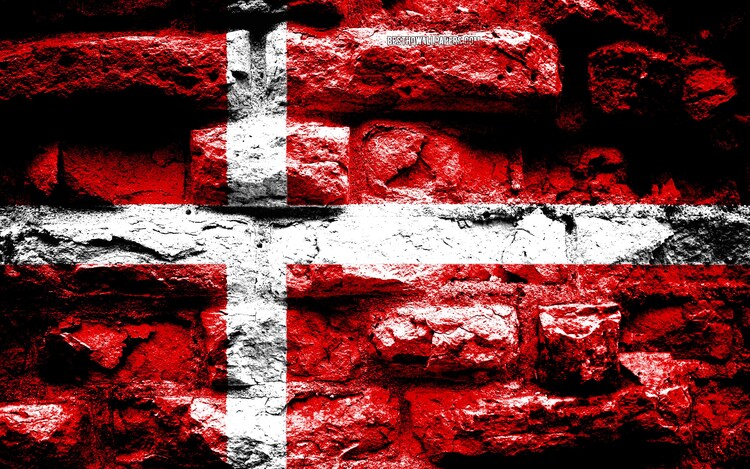 ​
At the same time, the government is constantly fighting against unlicensed online gambling platforms in Denmark that are blacklisted and blocked.
Do Danish players pay taxes on their online poker winnings?
Players are not obliged to taxation on winnings earned on licensed platforms, but all licenced poker sites pay taxes to the government.
Foreign operators who legally provide their services in Denmark are taxed higher than national ones. International companies pay the Danish government about 28% of the annual profit earned on the online gambling market.
Often, the funds are channeled into sports and cultural programs.
Where to play online poker in Denmark?
The most famous operator in the country is Danske Spiel, which offers specialized poker rooms on its website. Here, players have loads of options to play online poker.
In addition, players from Denmark can access online poker sites from licensed foreign operators, for example:
Partypoker
PokerStars
RedStar Poker
Tiger Gaming
Bet365 Poker
Bwin Poker
Is online poker legal in Finland?
Online poker is allowed in Finland, and yet is tightly controlled by the State. The competent authority for regulating gambling business (both online and offline) in the country is the Ministry of Internal Affairs through the use of a state-owned operator Veikkaus Oy.
According to the 2010 law, foreign operators can't advertise any online gambling services and legalize their activity in Finland. This way, all revenues from gambling is kept in the country's budget.
The funds, by the way, go exclusively to charitable purposes: assistance to needy and severely ill people, charitable events, etc. Part of the income goes to the development of sports, medicine and health care, as well as to support the arts, social programs, science and youth work.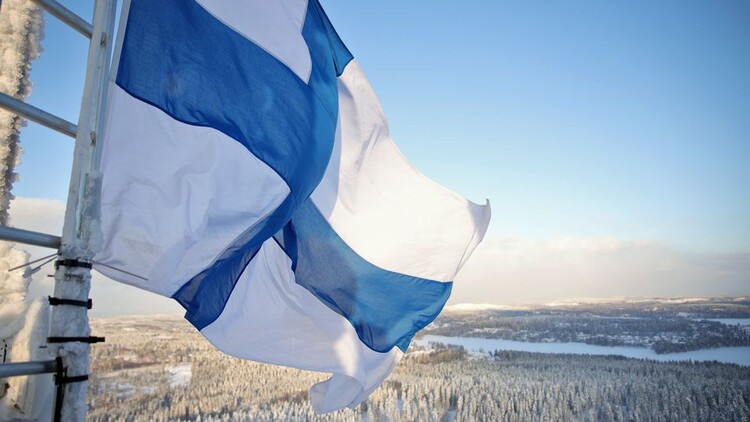 ​
In the meantime, the legislation is only applicable in the country, which means that the government cannot forbid overseas poker sites to accept players from any location in the world. This implies that Finnish people can freely join these platforms, as there is no legislation that can prohibit it.
The Finnish government, however, is actively discouraging players from playing online poker on foreign websites.
This situation is unlikely to change in the next few years, as the government actively maintains its monopoly and constantly blocks access to foreign online poker sites in Finland.
Do Finnish players pay taxes on their online poker winnings?
One more thing to note, all gambling winnings are tax-free, and it is therefore not surprising that there are many online gambling enthusiasts in the country.
Where to play online poker in Finland?
Check out the list of rooms that accept Finnish players and offer high quality and safe online poker games:
PokerStars
Partypoker
Betfair
888poker
Betsafe
Conclusion
In recent years, almost all European countries have already legalized online poker, the same processes are going on in the USA. With the arrival of Joe Biden in the White House, many players are optimistic about the future of online poker in the state.
There are also countries where legislation allows any licensed operator to offer poker games on the Internet, whereas there are those that only allow local operators to cater to players and block access to foreign sites.
The coronavirus pandemic has hit the world hard, but, at the same time, it contributed to online gambling industry, and as a result, the so-called online poker home games are booming. With all that is said above, we can safely say that online poker has good prospects for the future.