Is writing a blog important?
Never has it been more important than today to write and to tell stories ...it keeps us alive and positive. Do you think that writing is or isn't important? I think that now more than ever it is because it helps us to connect with others, to move not just ourselves but other people as well, and to allow us to reflect on our lives.
So on that note, let me begin. As I told you before, I have had a bit of a torrid time this month on the poker table, and two nights ago when my bankroll had been significantly reduced, I decided to stop and think about the way I was playing. I'm glad to tell you that since then I fixed the problem and I am well back to restoring my bankroll for this year after four consecutive successful poker sessions at 0.01c/0.02c blind tables - 0.05c/0.10c.
What was the problem? It was poor post flop play. Why? Post flop play can be difficult and requires the most skill for any serious poker player wanting to become better, and as the sole goal of poker is to make money, this is what every player should want to do! There had been nothing wrong with my pre flop play as I'd been sticking to my usual loose or tight strategies for starting hands, so it did leave me scratching my head a bit! Overall, I had been playing far too loosely on the later stages, by calling too much, and not really considering the deck or even what opponent I was up against. I was making a novice mistake by only thinking about my own hand and not my opponents' hands (different levels of thinking).
So, the balance has been restored. I'm now more patient, considerate and careful and play appropriately when the time is right... For example; I held 88 in the big blind position and raised pre flop when two other players limped in. One called. The flop came J92. Everyone checked. Turn was a 5. I bet three quarters and was immediately re raised by my one opponent? What did he have? Before tightening up I probably would have called here, but in this case I didn't. I suspected he was a loose player and bluffing here, but I folded regardless.
This wasn't just the spot to fight so with slight reluctance I gave it up and decided to wait for a better position and with a clearer idea of what to do. In another situation; I held A hearts 10 hearts from a perfect late position with two limpets before me. I raised to 40 cents before the flop. Both called. The flop came J9A rainbow. Both checked and I raised. One called. The turn was a blank of something like 4. I knew he it was unlikely he had an A so I bet again. He called again. The river was 9. Guess what...the player went all in! I felt he was chasing a straight draw with something like Q10 or held at least a J, unlikely an ace. Also, as I've mentioned before, players like to go all in when they are bluffing to force the fold once they've missed a draw. With a second to spare, not being 90% sure I was beaten and holding a strong hand, I called. He had been trying to use the 9 as a scare card and held 108. This was the right time to make my play: usually from a better position.

The joy of poker!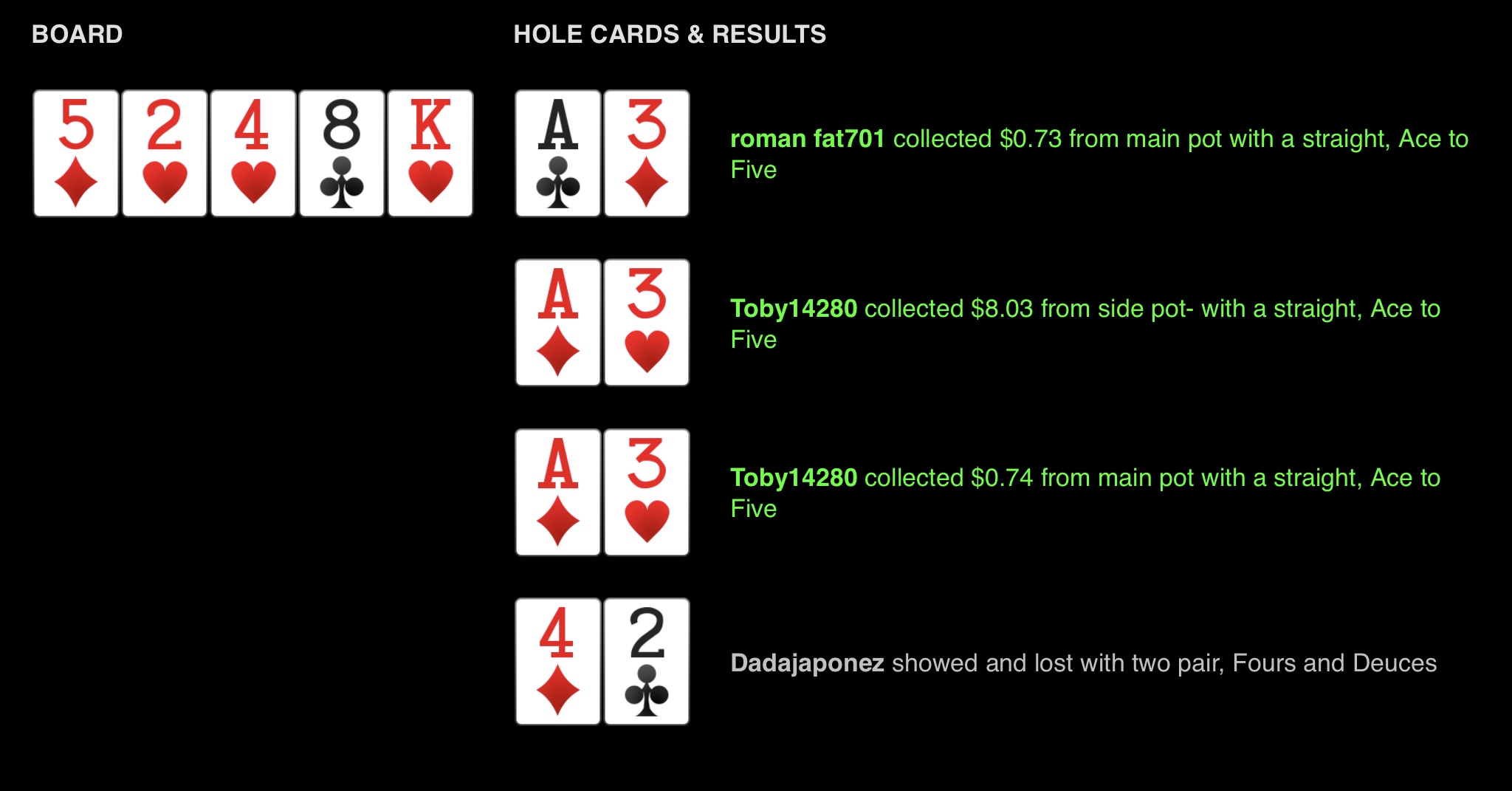 Football bet comes in too...
Just as predicted, all my matches in a four game accumulator happened the way I though they would! Liverpool beat Aston Villa U 23s 4-1. Wolves scored first versus Crystal Palace, both teams scored in the monchengladbach/Bayern Munich game (Munich had been winning 2 nil and then incredibly lost 3-2!) and Sporting win their match 2-0. This £35 win boosts my bankroll and I'm back in the game...thanks for reading!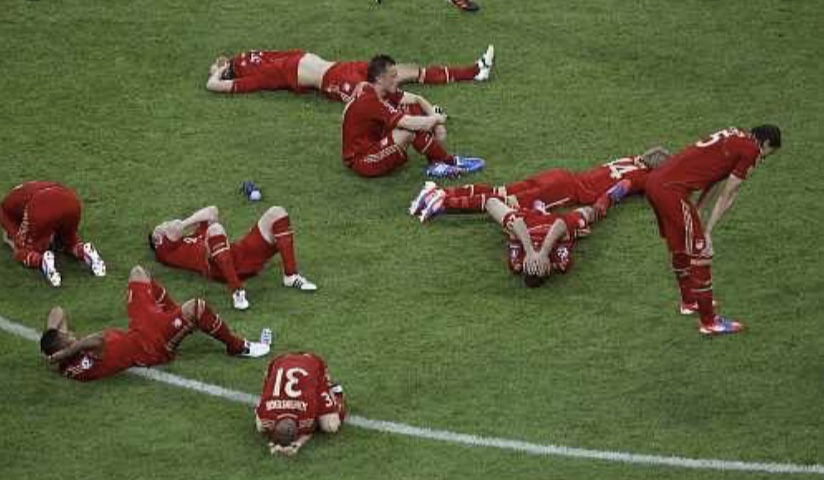 Overall rating of this post: