Jaime Staples invited Maria Konnikova to Weekly Poker Showdown
​Every week brings us a new episode of the Weekly Poker Showdown podcast by Jaime Staples, and this time around, the guy invited a famous writer and former PokerStars Team Pro Maria Konnikova for a chat.
Maria confides that if anyone stopped her in the street four years ago saying she would be a professional poker player in a few years, then the girl would consider it a funny joke. It is so because just 4 years ago Konnikova did know nothing about poker, but everything changed when she decided to write the «The Biggest Bluff» book and devoted all her time to the game. She chose talented and well-experienced player Erik Seidel as her poker mentor, and their cooperation, as well as her dogged efforts, eventually paid off.
In this episode, Maria tells how she started her journey into the poker world, how her choice fell on Seidel, and much more. We suggest that you watch the full podcast to know the details.
​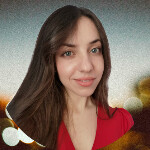 I've been working in the Cardmates team since 2018. Started playing poker the same way most people usually do – socially, with friends and fellow students. I adored those exciting poker nights but never thought my life would be connected with this game, even tangentially.