James Bond, Football bets and the Ten Ten Challenge
While it is sometimes a good idea to grind it out to make some money, sometimes it is also a good idea to take a rest and a break from playing, if you've played too much! So while I take a break from Poker, I've been thinking about other things...

Writing a gambling action story...
I've been considering writing a short story about a cardplayer, but I'm not sure how to approach it yet as the typical card related story can often come out quite cliched and predictable. My story will be about the player himself, the danger he or she gets in to and how he changes as a person rather than completely focusing on the action at the card table itself. With a good background plot I think this could have some potential. If we think about the great Western movies played in by Clint Eastwood & co then we can see evidence of this. He walks in to the bar, lots of noise, movement, guys drinking whisky playing at the card table...you know the scene...before the shoot out begins. Similarly, in the James Bond movies (and books) the focus is mainly on Bond and the story plot itself rather than the Casino. The shaken not stirred cocktail is not the main feature but part of what makes Bond Bond, or he walks past the tables the gambling tables before he encounters the villain or meets a beautiful woman while playing a 20 minute blackjack game. The only exception I can think of is, Casino Royale, when online poker was soaring in popularity at the time, and they captured a lot of people's attention by actually focusing on the NL Hold'em play, albeit in a slightly ridiculous fashion, in the film.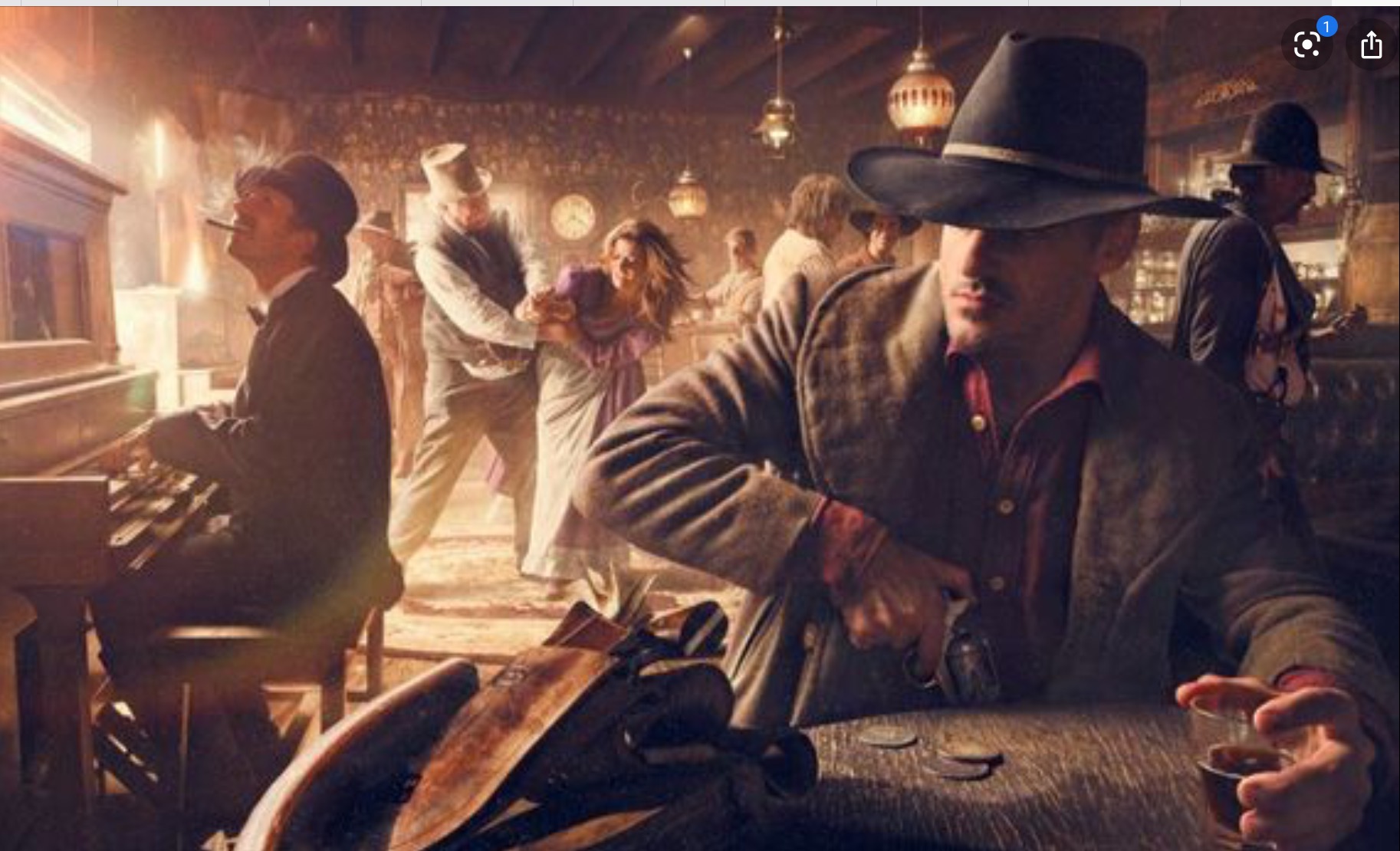 Clint Eastwood-sequel bar scene from a typical Western

Perhaps the introduction of my story will go something like this...
"It was like the fearful rustle of the cold sharp killer moving from the shadows as the realisation suddenly set in; I could lose this! As I peered across the table at the big man opposite me, looking glum, I tried to stifle a grimace as the A of hearts fell down on the river completing a potential flush draw and possibly wiping out my top set of Jacks; a very strong holding in Texas No Limit Hold'em. It left me feeling decidedly pale, the missed draw for the full house and I felt myself shake at the very the core of my being. I had to win this hand, I was a dead man if I didn't, so I only had one of two options left...Do or die. Slowly, my hand moved down towards my revolver..."

LIVE POKER OR ONLINE POKER?
Obviously the astronomical rise of the Internet technologies have allowed poker platforms to flourish in our lifetimes and it is truly an amazing thing that you can literally play poker whenever you want and don't have to drive around the country looking for a game like Amarillo Slim used to have to! There is so much choice from cash games, to all sorts of tournaments...although sometimes it can get you in to trouble though...too much of a good thing can be bad.
The downside of having this wonderful online poker option is that real life play in Casinos, cardrooms or just with friends has been drastically reduced. It has for me anyway; I can't remember the last time I played a real life game! It would be kind of fun, twirling the real chips, watching player reactions, seeing actual faces and getting involved in the meaningless discussions, and of course the excitement of playing the game.
Next year, one of my New Year's resolutions will be to try to take part in atleast 3 live poker events.
MY TEN TEN CHALLENGE...
It hasn't been a spectacular challenge so far with my November challenge as I've only had two ten ten hands I can remember. One in which I lost a stack and the other where I won it back (as follows);

LIVERPOOL TO WIN OR NOT TODAY?
With so many injury woes to the Liverpool team, can they defeat a high flying Leicester side with the likes of James Vardy and Harvey Barnes in attack? Brendan Rogers will be hoping for his first win against Liverpool since leaving the club as manager and may be willing to go for the win, but this will inevitably it this will leave gaps at the back perhaps. Rodgers is an attack minded manager. Liverpool still have new signing Diogo Jota who has really shone so far in his debut season and first few games and can combine with Firmino and Mane upfront to prove just as deadly without the missing Mo Salah who is currently in isolation.
As a Liverpool fan I'm biased and I'm going for a Liverpool win with both teams scoring (2-1)
Odds: 3.20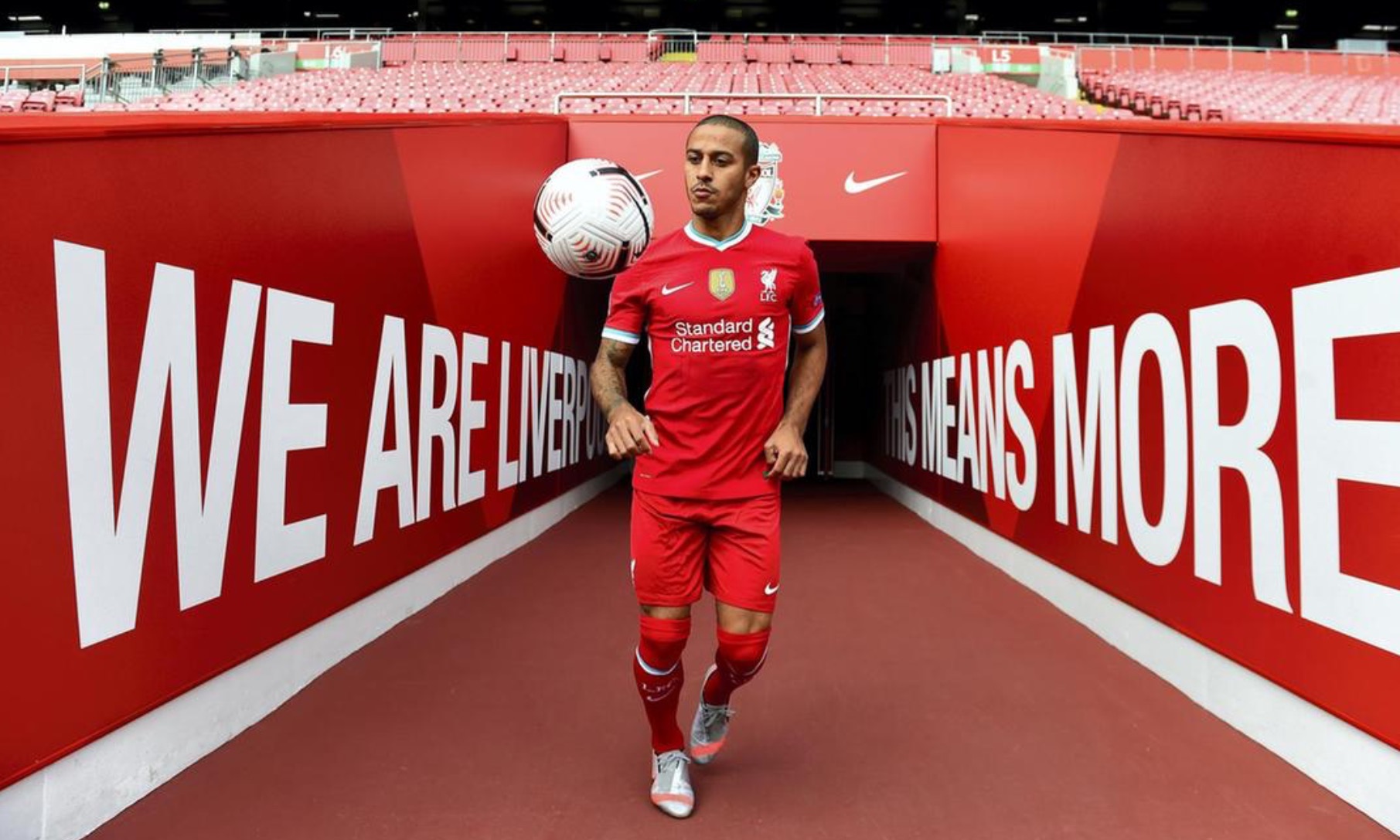 Also;
Everton to win versus Fulham (away) odds at 1.90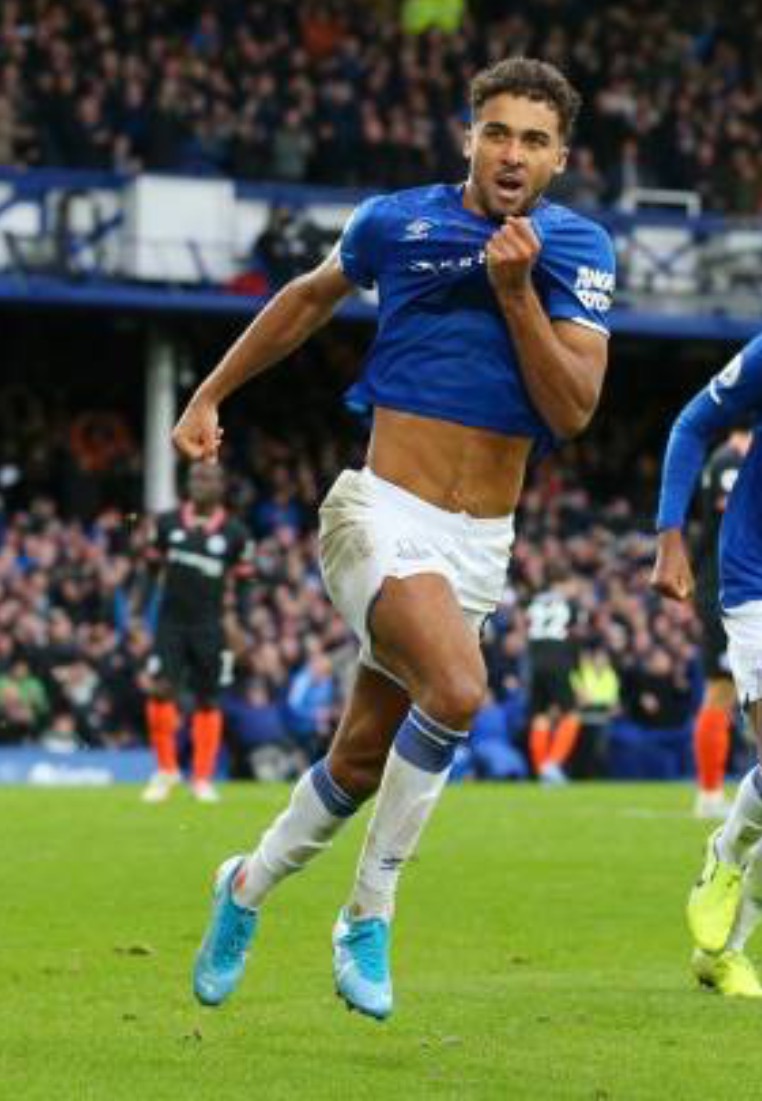 We may see some more goals from this man!
West Ham to beat Sheffield United (away) 2.30 (100%) SURE SURE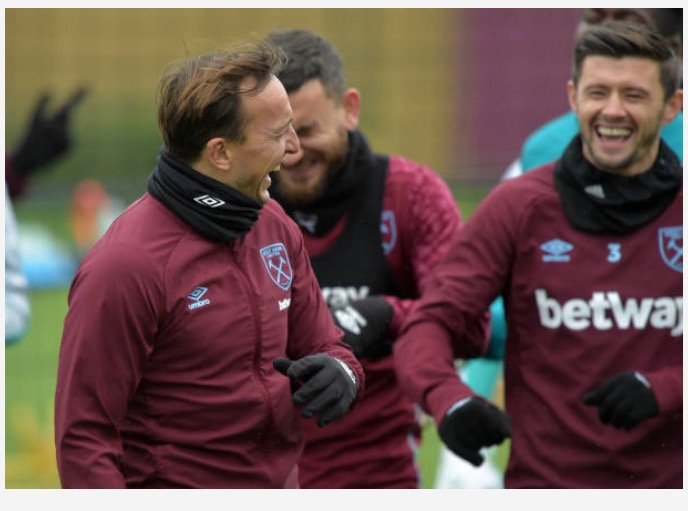 West Ham are in confident mood given their very good form recently and are up against an out of form Sheffield United. Can they finally defeat the Blades as the men in red and whites have proved difficult to beat for West Ham up till now?
Have a great day!
Overall rating of this post: