Jason Koon's new prop bet: 100 meters in 10.9 seconds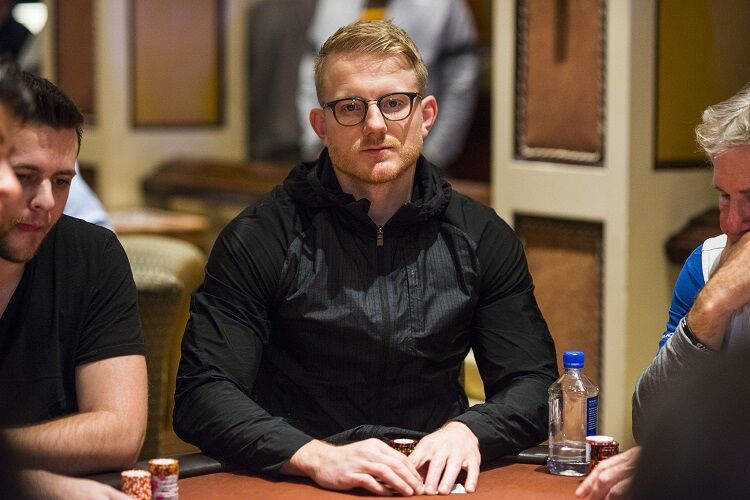 An interesting prop bet may take place in the near future. Jason Koon has decided to set himself a pretty ambitious goal: to run a hundred meters in 10.9 seconds. In order to back up words with a financial component, Koon is willing to bet $2 000 000.
Running 100 meters in 10.9 seconds is very difficult. The world record belongs to a former Jamaican sprinter Usain Bolt, who ran the 100-meter dash in 9.58 seconds. The result that Koon plans to show is within the power of candidates for master of sports, as the standard to run 100 meters is 10.94 seconds.
Jason last ran back in college 15 years ago, which diminishes his chances for achieving the goal. Besides, sprinters' optimal age is 26, and Koon is 36.
David Joseph immediately responded to Koon's offer on Twitter. Joseph proposed to bet $5 000 000, but provided that the poker player would have a year to train and 2 attempts. Jason didn't agree, as he wants an unlimited number of attempts as well as an option to cancel the challenge in case of injury.
There was another person willing to join the prop bet, namely Bill Perkins. Bill offered Koon $100 000, on condition that the poker player is able to do it by February. Jason declined the offer saying that Bill could donate the money to charity.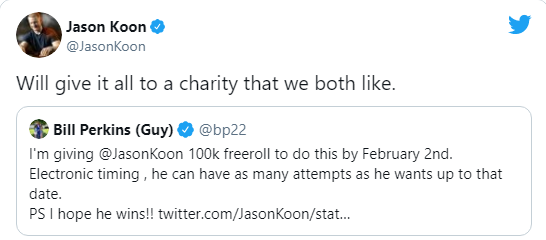 ​
There has been a lot of discussion on Twitter concerning the prop bet, but the challenge has not been confirmed yet. In your opinion, will this challenge take place? Will Koon be able to run the 100-meter dash in 10 seconds?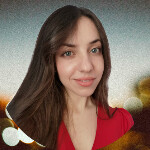 I've been working in the Cardmates team since 2018. Started playing poker the same way most people usually do – socially, with friends and fellow students. I adored those exciting poker nights but never thought my life would be connected with this game, even tangentially.