Justin Bonomo got $1 700 000 for winning SHR Bowl Online event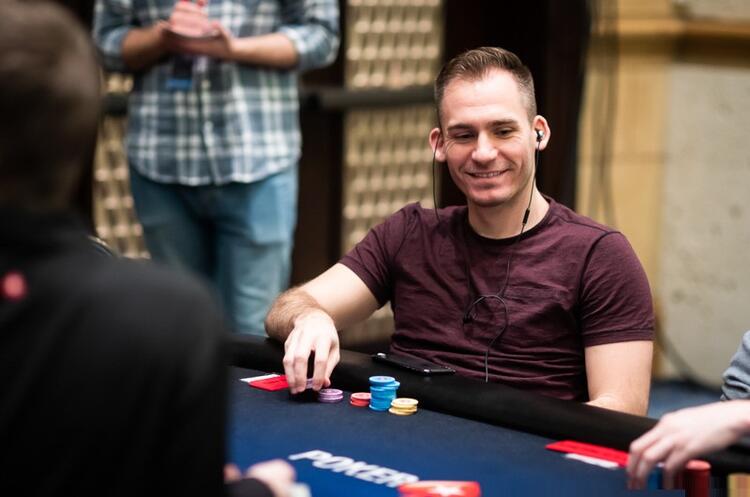 ​
Justin Bonomo started the final table of the SHR Bowl Online Super High Roller Tournament for $100 000 being at the bottom of the chip account. There were five players, including Sam Greenwood and David Peters, ahead of him. However, throughout the game, the alignment of forces has changed significantly.
Poker player Orpen Kisacikoglu was unlucky, as he became a bubble boy, having completed the event in 8th place. Michael Addamo knocked him out of the game, leaving Orpen without prize money.
Going from seven to three
After Kisacikoglu eliminated, the seven finalists could breathe a little easier, as each of them secured himself a minimum payout, namely $212 000. It was taken by the Canadian professional Sam Greenwood, and his initials are now seen next to the line 7 in the tournament results lobby.
Read also: Viktor Blom's comeback: the third victory of "Isildur" within a week
It took another 45 minutes before the next participant busted. The terror of online tables Linus Loeliger lost all his chips in the confrontation against the Finnish poker player Pauli Ayras and took sixth place, which brought him $250 000.
Daniel Shak and Pauli Ayras finished almost simultaneously in fifth and fourth place, following which, they received payments of $325 000 and $487 000, accordingly.
Top 3 and determination of the winner
In the top 3, it was David Peters' turn to leave the tournament. He was knocked out of the game by Michael Addamo, who started the final heads-up against Justin Bonomo, having 65% of the total chips.
As for time, the heads-up match took as much as the rest of the final table – 2 hours. During this time, the poker players (by turns) were taking over the role as both a leader and a chasing one.
In the last hand of the tournament, a pocket pair of queens turned out to be unlucky for Addamo, since Bonomo won this hand with K-5, thanks to the K-10-3-K-3 board. For the first place, Justin Bonomo got an impressive amount of prize money equal to $1 700 000. For the record, this is the third triumph of the Canadian at the SHR Bowl Online.
| Place | Player | Country | Payouts |
| --- | --- | --- | --- |
| 1 | Justin Bonomo | Canada | $1 775 000 |
| 2 | Michael Addamo | Australia | $1 187 000 |
| 3 | David Peters | USA | $762 000 |
| 4 | Pauli Ayras | Finland | $487 000 |
| 5 | Daniel Shak | USA | $325 000 |
| 6 | Linus Loeliegr | Switzerland | $250 000 |
| 7 | Sam Greenwood | Canada | $212 000 |