KidPoker gives advice for first-time WSOP players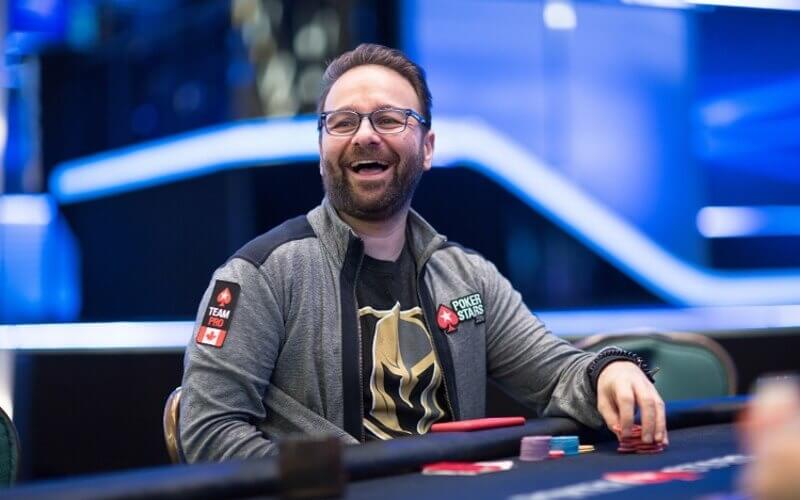 ​
This year World Series of Poker will take place from May 28 to July 16 at the Rio All-Suite Hotel & Casino in Las Vegas. The 2019 WSOP is the 50th tournament and there will be 89 events held during the series.
To celebrate the anniversary poker festival, players are offered to take part in various tournaments. Among them, there is the debut no-rake event called Big 50. In this competition, poker players will fight for a portion of the $5 000 000 prize pool (buy-in - $500). Also, the organizers decided to hold a short deck tournament with a $10 000 buy-in and a special No Limit Hold'em event - only owners of gold bracelets are able to take part in it.
Read also: WSOPE schedule is finalized
A lot of poker players dream of coming to the World Series of Poker, try their hand at the game table and win the gold bracelet. Some people are very nervous about being there for the first time; it's hard for them to keep cool and as a rule, such players lose their money too fast and may even go tilt cause the dream is doomed.
The other day, Daniel "KidPoker" Negreanu gave advice to players who are going to visit the World Series of Poker for the first time. The guy has got many titles and victories in prestigious poker competitions, including the WSOP. This is what the six-time WSOP champion wrote on his Twitter page: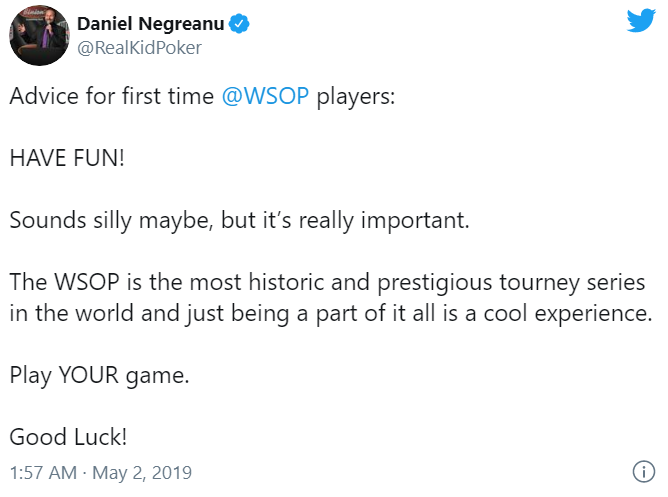 ​
Daniel is one of the most famous professional poker players of our time and he knows a lot about the World Series of Poker. His followers thanked the player for this advice and wrote a lot of positive commentaries to the post. These are some of them:
This will be my first time playing in the WSOP. Dream of mine since I started playing over 20 years ago. Would you be willing to do a video for first-timers on what to expect and what we should be prepared for there?
Looking forward to it, playing the big 50 as my first ever WSOP event. Plan to enjoy myself win or lose.
Great advice! Played my 1st $1500 Omaha 8/ob last year and made final table!!
I was lucky to win a seat to WSOP 2016 Bounty Tournament. Am good in the running to win another one this year. Very solid advice.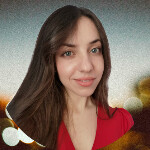 I've been working in the Cardmates team since 2018. Started playing poker the same way most people usually do – socially, with friends and fellow students. I adored those exciting poker nights but never thought my life would be connected with this game, even tangentially.