King of combinations
Today I thought that I would win with my combination of cards. But the opponent's combination was stronger. Or rather, the most powerful combination in poker, which we have been waiting for so long and when it comes we rejoice as children rejoice at a new toy.
As you understand, we are talking about a combination of a Royal Flush.Royal Flush: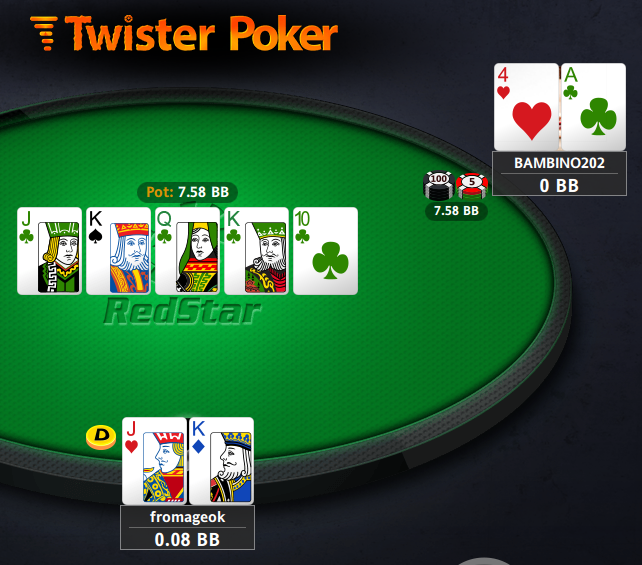 If I were in his place, I would be insanely happy because he killed a strong combination with his combination and not just a top pair.
That's why I love poker for these moments. This is a huge adrenaline rush. These emotions. These feelings.
What do you feel when you catch a Royal Flush?

Read also
Americas Cardroom rakeback
Hello friends!Today I found out what's on Americas Cardroom poker has SpinGO. You can play for 5$ , 15$ and  50$.The prize structure for  15$ and  50$ is the same:The prize struc...
Play in SpinGO 10 euro.
Hello diary!     I decided to record my game, trial version:     Please do not judge strictly, I was very worried!    Yes, I'm lucky !!!    GOODBYE!
OMG FISH FISH FISH
    Hello diary!     I want to share what fatty fish you can catch at the table on the ipoker network. SpinGO 5$                        This is very rare, but when it happens you ...