"King of Flips" promo at Unibet Poker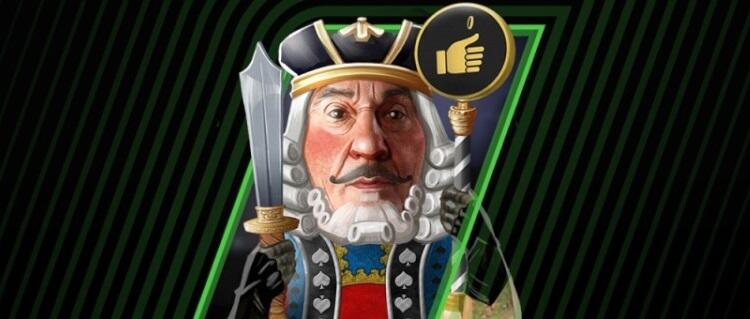 ​
Unibet Poker is actively holding a variety of promotions to attract new players to the room. For example, special leaderboards that determine the best players of the month, quarter and year are available for all Unibet Poker players. By participating in these leaderboards, one can win tickets to tournaments with high guarantees.
Besides, you can also take part in the "King of Flips" promo and get bonus points, tournament tickets, as well as cash prizes.
To be eligible to receive the stated prizes, play cash games or SNG tournaments from May 20 to June 21, and if you reach 25 flops within 1 session, then you will receive special tokens, which can be spent in the mini-game called Poker Flips.
Poker Flips is a game where you and the King of Flips (AI) are participating. Both of you are dealt two pocket cards, and then the flop, turn and river are played automatically. At the end of each hand, you can either take your prize or continue the game to win even greater prizes.
Read also: Private games without rake at Unibet Poker
Prizes to be won
The size of the prize will be different, as it depends on the play limit. The tokens are distributed across the levels (bronze, silver and gold):
Bronze Token: the minimum reward is 10 BP (bonus points), while the maximum one is 40BP.
Silver Token: the minimum reward – €1 ticket to the HexaPro tournaments, the maximum one – 200 BP.
Gold Token: the minimum reward – 400 BP, the maximum one – €2 000.
Important details:
You can accumulate the tokens, but they are due to expire upon completion of the promo.
Banzai cash games are not suitable for the "King of Flips" promo.
Players from Sweden, Denmark and Belgium are not eligible for participating in this promotion.