King's Casino closed 3 days after hosting Main Event WSOP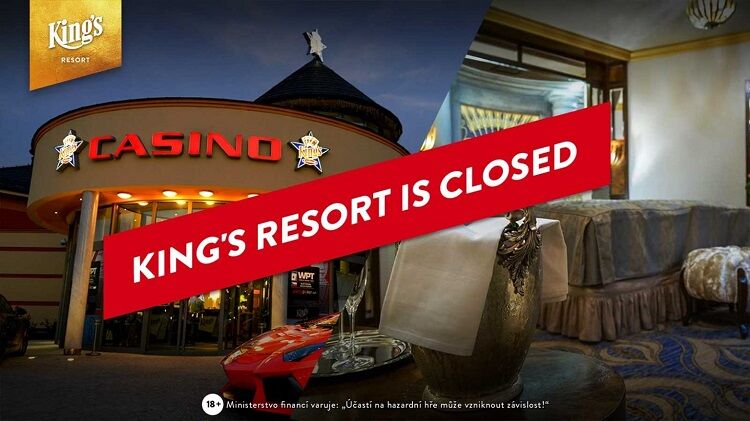 ​
King's Casino in Rozvadov is once again forced to bring unpleasant news to its visitors. At the moment, the doors of the casino are closed to visitors, and the opening date is unknown.
Czech Prime Minister, Andrej Babiš, required to close all non-essential businesses during the holiday season owing to another surge in COVID-19 cases.
The new isolation rules went into effect yesterday, meaning that King's Casino closed its doors just two weeks after opening. On Twitter, the casino representatives reported that these were stopgap measures, but if the epidemic intensified, the closure could take a few months.
King's Resort was one of the first gambling establishments in Europe to reopen after the pandemic in March. Whereas players scrupulously abided by the safety regulations and did not take off their masks during the first days after the King's reopened, then later not every visitor followed the rules.
Read also: A brawl broke out during a poker tournament at King's Casino
After all, King's Resort was allowed to resume operations on December 4 in time for an international stage of the Main Event WSOP. It kicked off on December 15, and many feared whether the final would take place.
Poker writer Barry Carter believes the final table could have been carried out anyway, as it would have been considered a televised sporting event.
Some people criticized the WSOP organizers for not broadcasting the international final table. However, due to restrictions and existing protocols, it was very difficult to do a live broadcast.
King's Resort is among the biggest casinos in Europe. Visitors hope that the situation will soon change for the better and that it will be possible to come back to Rozvadov to play poker.