KingsHands review

​
Poker software called KingsHands became popular due to the development of online poker and changes in the policies of major rooms. Today, many poker sites make it a priority to take care of the comfort of all players and create suitable conditions for beginners and amateurs. Professional players (the so-called regs) are able to use various software to get additional important information and an advantage over their rivals. Since this is not in line with creating a level playing field for everyone, poker rooms decided to tighten their policy and ban such software.
Therefore, quite a lot of sites today do not allow using statistics trackers during the game. Regulars in this case can look for rooms where you can still play with software, can adapt and learn to win without software. And there is another way: poker hand converter. And we will describe one of the most famous examples here.
What is KingsHands
Programs that allow you to change the format of a poker hand so that it is accepted by poker trackers are called converters. This makes it possible to bring HUD to the tables – statistics on opponents are visible and can be analyzed. One such program is KingsHands, a converter for several poker sites.
In any poker room, a history of all played hands is kept. But it is saved in a text format that is not suitable for analysis. In this regard, it became necessary to convert hand histories into a readable format. This task is successfully solved by a special hand converter.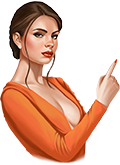 Note!
The program KingsHands has been running since 2012. On a regular basis, updates are released that expand its functionality and remove inconvenient options. Customer support is available around the clock via email and Telegram.
How to Use a Program
KingsHands is a specially created software that allows all players to use poker trackers in rooms that do not support the work of programs for collecting statistics. Converters are able to convert the history of played hands into a format convenient for processing by trackers, as a result of which the same Holdem Manager is able to provide complete information about opponents' statistics.
The process is quite simple.

Step 1
On the official website of KingsHands, you can choose the required software option for a particular room and purchase a subscription. After that, you can proceed to work with the program.


Step 2
Handhistory is imported into the specified directory. There is a window where you need to insert it.


Step 3
The converter in this directory translates the received data into a format that Holdem Manager (or other software like Poker Tracker or Hand2Note) can read. The user just needs to specify the specific path to the folder where the necessary information is stored. And data which should be displayed later in the HUD will be taken from this folder.


Step 4
After that, you will have the usual statistics at the tables, previously unavailable in certain rooms.

As an obvious result, this will give the user a huge advantage over other players. The player will have a lot of available data in front of his eyes, which will make it possible to adapt the gameplay to the specific tendencies of each of the opponents, who in turn do not use programs and play only on the basis of assumptions and memory.
Where Can You Use This Soft
Basically, such software is paid and is released for a specific poker room. However, we can safely say that the cost of the program will pay off, as the game will become more reasonable and thoughtful, which means that the win rate may also increase. Therefore, investing in a converter KingsHands is quite reasonable.
Most often this program is used by poker players in the Chico Network, which includes several poker rooms (one of the most popular is Tiger Gaming). This is an American poker network known for its soft field, including amateur players from the US and Canada. Recreational players like high traffic here at any limits and the prohibition for poker trackers. However, with the help of a paid converter, you can still collect statistics.
If you look at the official website, you can see that this software can be called differently depending on the poker room where it will be used by players. The price range is also different. In the table for your convenience, we have collected several examples, there are also examples in the picture below.
| Soft name | Poker room | Price |
| --- | --- | --- |
| Chico Poker converter | Tiger Gaming, BetOnline | $10 |
| GGPoker converter | GGPoker, Natural8 | $49 |
| Asian converter | apps like PokerBros | $35 |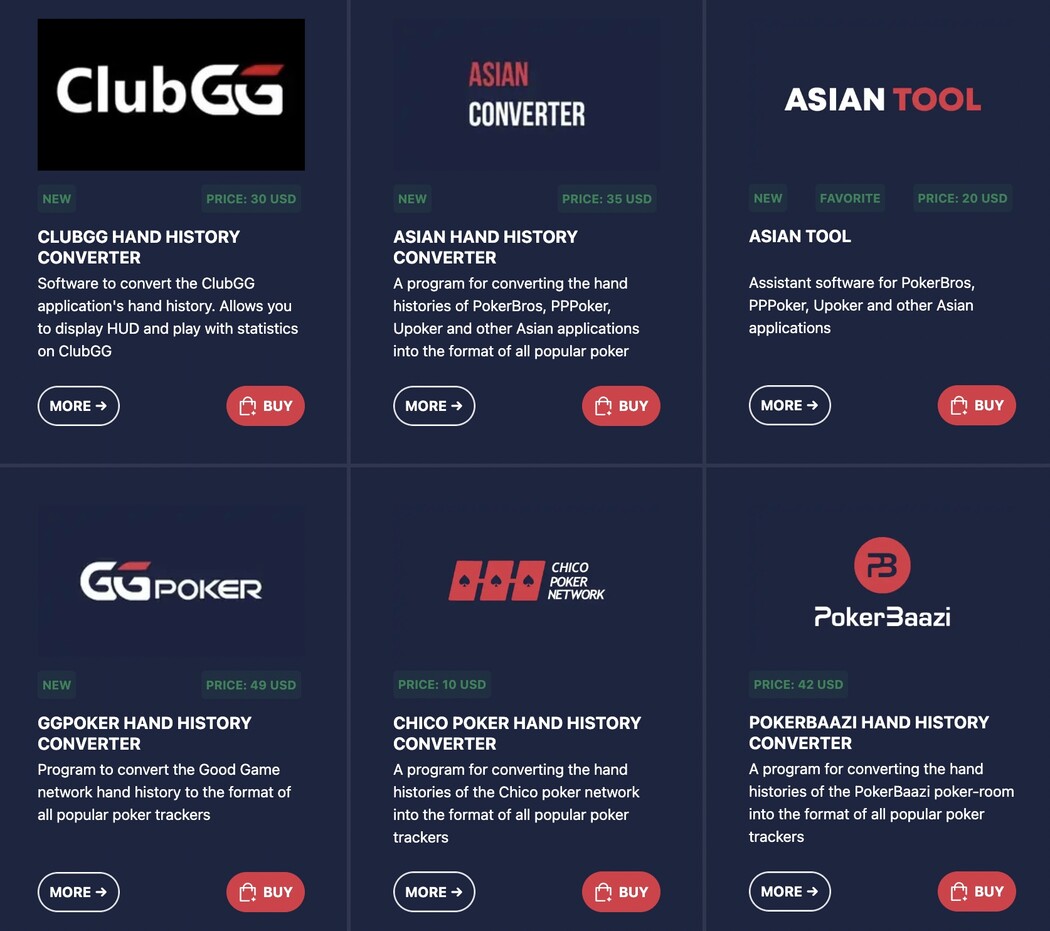 A free trial period of use is available for almost every option. Most often, its duration is three days. The conditions for obtaining the KingsHands free version are detailed on the official website.
Most fully these programs can be used at cash tables. However, there is some functionality for tournament professionals.
FAQ
🎯 Why is the KingsHands program needed?
KingsHands software provides players with the opportunity to convert their hand history into a suitable format and use it for further analysis during the game. Such a conversion helps players mainly in those rooms where it will not be possible to use the usual trackers due to the existing ban. Obtaining statistics on opponents helps to understand the tendencies of their game and predict their actions. Basically, such programs are designed for experienced players who are guided by mathematics during the game, taking into account chances and probabilities.

🎲 Is it legal to use KingsHands in poker rooms?
In some poker rooms, converters are included in the list of software that falls under prohibitions and restrictions. Therefore, you need to understand that the use of such programs carries some risk. However, quite a lot of professional players use such converters on a regular basis and do not hide it. KingsHands has been on the market for a long time and has many customers, so you can count on its reliability.

💵 How much does a KingsHands converter cost?
The prices for this software vary greatly depending on the room in which you will use it. Detailed information is collected in our article and on the official website of the program developers. The minimum price is ten dollars and this is true for the rooms of the Chico network. The maximum price is 49 dollars, among the rooms we can name GGPoker and Natural8. There is also an option to try a free trial period to find out if the functionality of the program suits you.

You gave this material a grade 5 from 5: