Las Vegas Could Face Unprecedented Casino Worker Strike This Month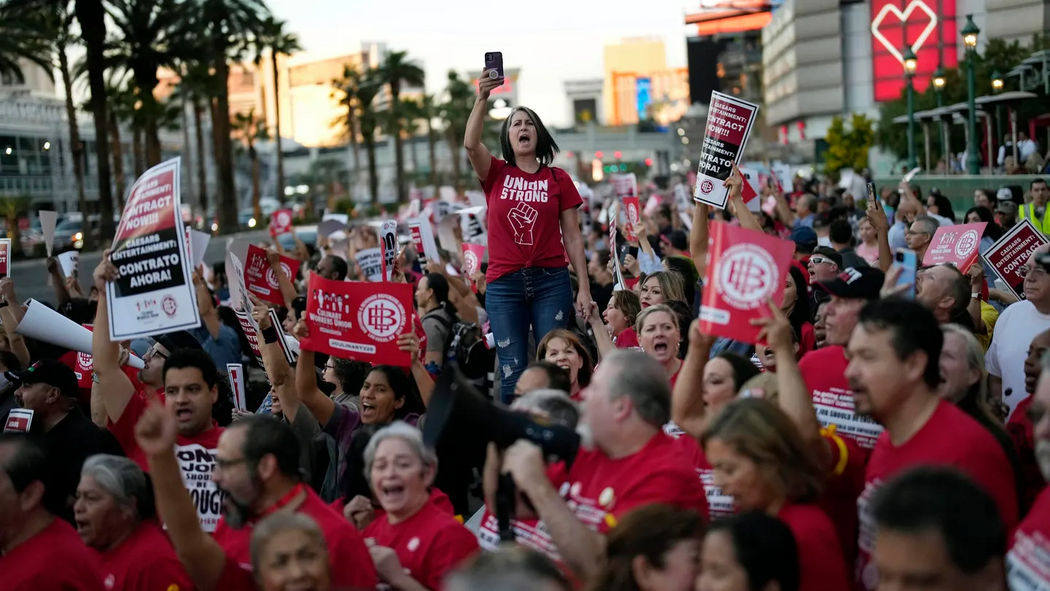 ​Since the beginning of September, the situation in Las Vegas has been turbulent, as hospitality workers are dissatisfied with their working conditions and decided to go on strike. During these couple of months there were attempts at negotiations, but they were not crowned with success or any serious agreements.
And now things could get even more complicated: the workers union has set a November 10 deadline. And if by this point large companies such as MGM Resorts, Caesars Entertainment and Wynn Resorts do not make concessions and do not fulfill the demands of employees, then the largest full-scale strike will be launched.
This will affect 18 establishments on the Las Vegas strip and could practically paralyze their work. According to preliminary estimates, approximately 35 thousand casino and hotel workers are ready to take a serious strike.
Later this month (November 15-19) the Formula 1 Las Vegas Grand Prix is set to take place in Vegas. This will happen for the first time in a long time, as the last time Vegas hosted such a race was back in 1982. And thousands of spectators have long bought expensive tickets and are waiting for this event. Now, if the strike is still in full swing, it becomes unclear whether this event will be able to be held. It is this factor that may be decisive for casino chains to make concessions.

This could be the industry's largest strike in all of the Unites States. The workers say that they do not want this development of events, but they simply "have no choice". Casino representatives have not yet commented on the deadline.