Latest GGPoker Updates: Last Longer Bets and More

GGPoker attracts a growing number of poker players through continuous innovations and updates that make gameplay even more comfortable and exciting.
Earlier in April the GG Network implemented some innovations, and, as a result, 9-max (full-ring) tables, play chips and a few more cool goodies appeared in the lobby. Early May marks other updates on GGPoker that will definitely impress local gamblers. And it's about them that we'll talk further.
"Last Longer" Prop Bets on GGPoker
The first interesting update to cover is Last Longer side bets. This feature is available to all tournament players of GGPoker and allows you to wager with other users who play at approximately the same stakes.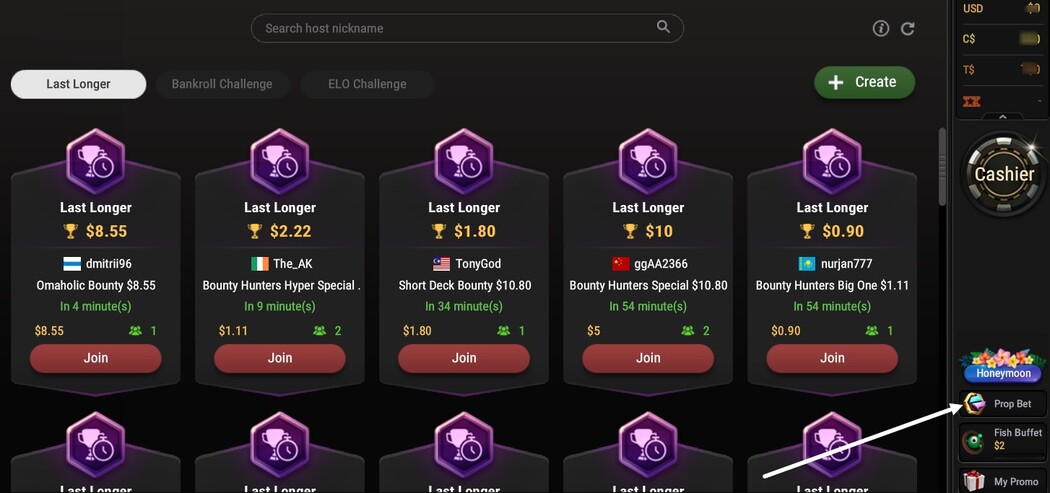 ​
The essence of this innovation is that several players make a prop bet to see who will last longer in each particular tournament. Whoever endures the longest will be the winner and thus grabbing the full amount from each individual bet.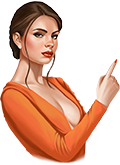 Interesting fact
Alongside the Last Longer bets, there are two more tabs called "Bankroll Challenge" and "ELO Challenge".


​
If you now hover over these tabs with your mouse cursor, you'll see an inscription "Coming Soon!". The GGPoker Network is thus hinting to its users that Last Longer will not be the only prop bet format to benefit from.

Buy-ins and Multipliers in Spin&Gold Updated
Some innovations relate to an in-demand poker discipline, which, by the way, is one of the most popular in the discussed network. We are talking about Spin&Gold games, or rather, their 6-max version.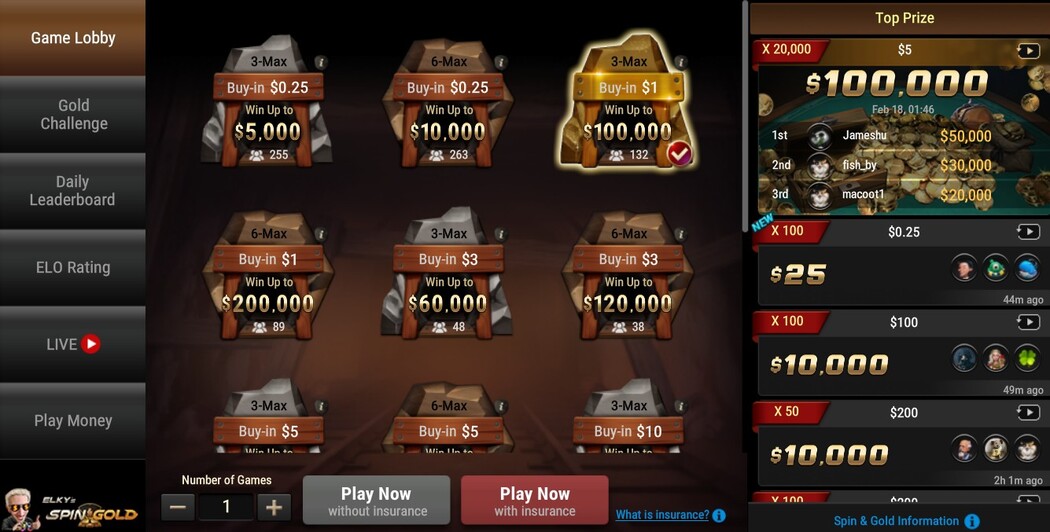 ​
In the lobby, you can now find Spin&Gold 6-Max events for $5 and $20. In addition, they significantly increased large multiplier probabilities. The probability of hitting jackpot prize increased as well.
Other May Updates on GGPoker Network
There are two smaller-scale updates that should also be mentioned. The first covers absolutely all players, while the second will appeal more to five-card Omaha (PLO 5) enthusiasts.
Let's start with the last one. The "No Turn No Show" option allows one to keep cards hidden until it's every participant's turn to act. Another great news: an exclusive feature of voice messages became available for all GG players. Now you can send both video and audio messages to your opponents at the tables.

GGPoker
1. Players must be aged 18 and above to participate in this promotion.
2. Welcome Bonus and Honeymoon promotion for new players only over a limited period .
3. Welcome Bonus only available to new players that make an initial deposit. The minimum deposit necessary to obtain a matched bonus is $10, or if a player chooses the $100 in rewards the minimum deposit necessary is $20.
4. $50 Free Play offer made up of $52.50 in free All-In Or Fold SNG tickets from Welcome Bonus and $2.50 in free tickets from Daily Freebie.
5. Free tickets automatically credited to eligible players' accounts over a six day period.
6. A 100% matched deposit bonus worth a maximum of $600 can be claimed by players selecting 'Match Bonus' when making their first deposit(s) over a limited period.
7. Bonus cash is released at a rate of $1 for every $5 paid in net rake/tournament fees.

GGPoker standard rules apply. Play responsibly. www.begambleaware.org.

A

Available for players from your country