Live broadcast of Negreanu vs. Polk heads-up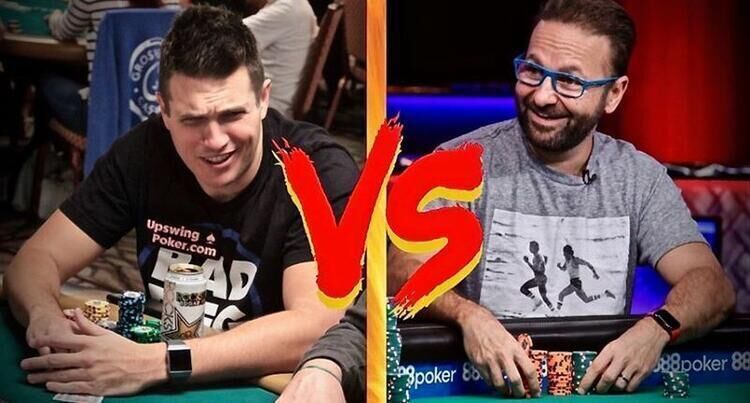 ​
The long-overdue poker battle of 2020 kicks off on November 5. For a few years, Daniel Negreanu and Douglas Polk have been insulting each other, and now the enemies are going to play 25 000 hands in order to decide whose skills are stronger.
It will be very exciting to watch this heads-up match, as it features two well-known poker professionals. It should be reminded that the guys will play at high stakes with $200 / $400 blinds, meaning that the battle will be full of action.
Read also: Negreanu purchased a "space" chair for heads-up with Polk
The first 200 hands will be played in the PokerGo studio, and then, the game will move online (WSOP.com). Both Negreanu and Polk have already made a deposit at the poker room, and each of them wants to emerge victorious. Douglas Polk is so confident in winning the HU match that he has even bet $2 000 000 on himself.
The battle starts on November 5 at 1:00 am (UTC).
Negreanu vs. Polk heads-up live broadcast
​