3 ways to make money at 888poker Millions SuperStorm for free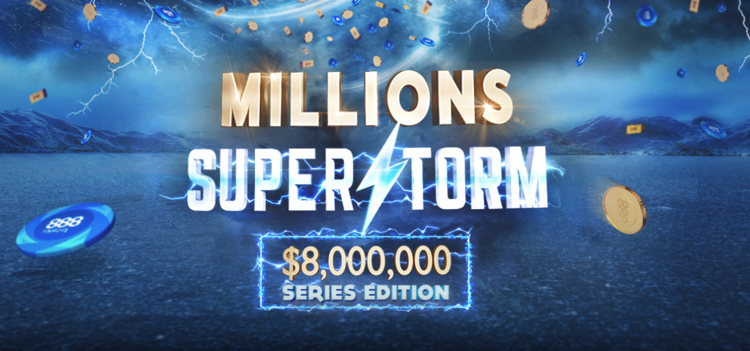 ​
August 23 through October 11, 888poker hosts a tournament series with a total guarantee of $8 000 000 called the Millions SuperStorm. The key tourney of the series will be the $320 Main Event with $1 000 000 GTD. You can enter the SuperStorm Main Event for free, as well as get extra bonuses in the special 888poker Superstorm freerolls. There are three ways to earn money in the 888poker Millions SuperStorm free of charge, and we will tell you more about each of them.
To begin with, 888poker daily hosts 3 special freerolls:
Superstorm Main Event Freeroll – daily at 7:15 pm (UTC) – a prize pool constitutes $8 000 in tickets to the Main Event Millions SuperStorm (25 tickets worth $320 each).
Superstorm Cash Freeroll – daily at 6:15 pm (UTC) – a prize pool constitutes $1 000 in cash rewards ranging from $ 6.2 to $100.
Superstorm BLAST Freeroll – daily at 4:15 pm (UTC) – a prize pool constitutes 200 tickets to Blast tournaments cost $5 each (for a total amount of $1 000).
A few times during the SuperStorm at 888, there is a SuperStorm Streaming Freeroll, where you can also win a free entry to the Main Event Superstorm.
Thus, in the Millions SuperStorm freerolls at 888poker, you can win bonuses in the form of cash rewards, tickets to Blast tournaments, as well as get a seat in the SuperStorm Main Event where the prize pool will be no less than $1 million.
Read also: "The Classic" events appeared at 888poker
Register with 888poker and receive daily Millions SuperStorm bonuses absolutely for free. Also, all new players of the poker room are provided with a no deposit bonus, two types of first deposit bonuses, and the opportunity to play in special depositor freerolls.
How to enter Superstorm freerolls
To play the Millions SuperStorm Main Event for free and get additional bonuses, you need to enter the prize zone of the 888poker special freerolls that are carried out within the Millions SuperStorm series. Tickets to these free tournaments can be obtained in three ways:
Millions SuperStorm Wheel at 888poker
Log in to the 888poker client daily and spin the special SuperStorm wheel of fortune.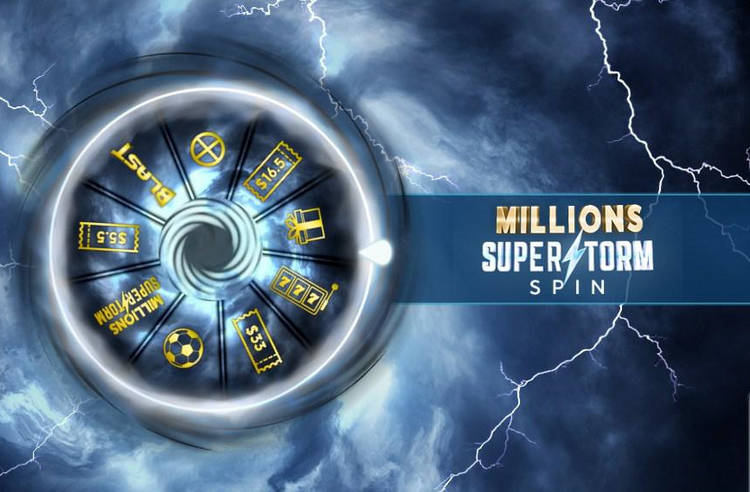 ​
As part of the series, 888poker raffles $1 000 000 in prizes within the daily Wheel of Fortune, including cash rewards, tournament tickets, bonuses, and free spins. Spinning the 888 wheel, you can get tickets to 3 different freerolls: Superstorm Cash Freeroll, Superstorm Main Event Freeroll, and Superstorm BLAST Freeroll, using which you will be able to play Millions SuperStorm for free and/or receive extra profit.
You can spin the 888 wheel every day, therefore, log in to the client daily to get your bonuses.
Special tasks at Millions SuperStorm 2020
The second way to get free tickets to 888 freerolls is to complete special tasks. There are 4 tasks in total, and players are allowed to complete each of the tasks every day, but no more than once a day. Thus, you can daily receive up to 4 tickets to the Millions SuperStorm Freeroll. These tasks are of various kinds that will be suitable for different types of players:
Play 888 events (including BLAST tournaments) for a total amount of $3 or more (excluding rebuys);
Win a hand on the postflop with Q-J ( for that play cash games with the stakes of $0.02 / $0.05 or above);
Place bets on sports in the amount of $5 or more;
Play casino games in the amount of $5 or more.
SuperStorm Streaming Freeroll
Another way to win tickets for the 888 Millions SuperStorm is to take part in the SuperStorm Streaming Freeroll. This is a special free tournament for those who watch 888 streams on YouTube and Facebook channels of 888poker. The freerolls are to be carried out on 28th September, 5th, 7th and 12th October at 10:30 pm (UTC). To play one of these freerolls, you need to enter a password. You can find out the password on 888poker streams the night before.
Each SuperStorm Streaming Freeroll will award a ticket to the SuperStorm Main Event and a few cash rewards ($150, $90, and $60 for players finishing in 2nd,3rd,4th place respectively).
Where to find 888poker Millions SuperStorm freerolls
All 888 SuperStorm freerolls can be found in a tournament lobby of the 888poker client. For the sake of convenience, you can filter events by name or by buy-in size.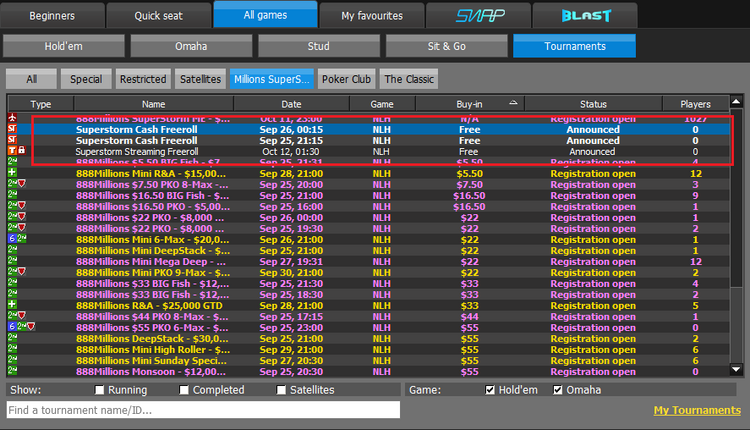 ​
All the freerolls held within the series start with the word SuperStorm and 888 users can play them for free.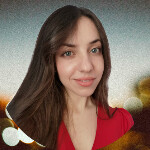 I've been working in the Cardmates team since 2018. Started playing poker the same way most people usually do – socially, with friends and fellow students. I adored those exciting poker nights but never thought my life would be connected with this game, even tangentially.