ME WSOP finalist is out of the race after testing positive for Covid-19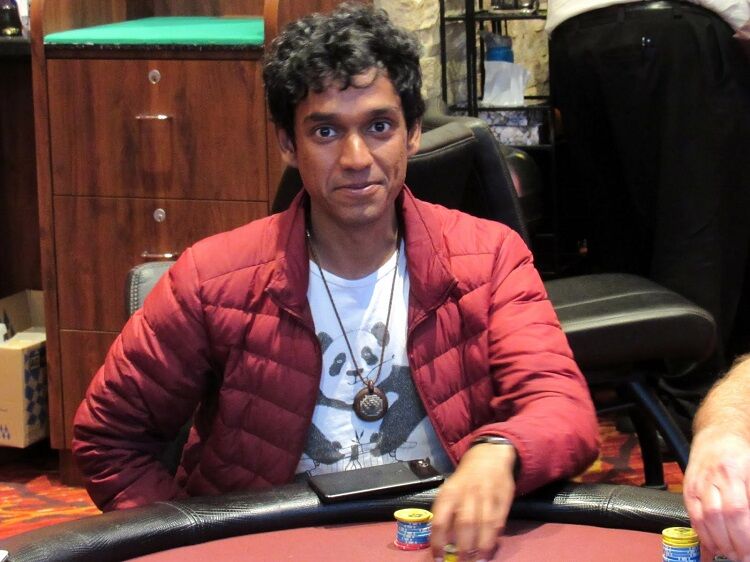 ​
Coronavirus has made its own adjustments to the balance of power at the final table of the American stage of the ME WSOP. It should be reminded that the winner of the final table of the international part has already been determined, and the winner of the American finals will become known tonight.
Yesterday, all nine finalists were ready to meet in Las Vegas to determine the ME champion. But, this morning, one of the participants was not allowed to compete. It was the Brazilian player Upeshka De Silva. The guy, unfortunately, tested positive for Covid-19.
In order not to endanger the other finalists' health, De Silva was suspended from the final. The player was automatically awarded ninth place, but $98 813 is clearly not what the three-time gold bracelet winner expected to receive. For the record, he was considered one of the main favorites to win the event.
Eight other players will compete for the chance to face Damian Salas in the decisive heads-up to win the champion title and an extra million dollars.
Read also: Winner of Mini ME WSOPC at GGPoker was determined
The Brazilian player tweeted that he had tested positive for COVID-19 on Sunday. De Silva also added that he had quarantined himself starting on December 10. He was required to do it before traveling to Las Vegas, but something went wrong.
On December 20, the guy tested positive for coronavirus. Six days later, he tested negative, but the official test made on December 27 turned out to be positive. According to the tournament rules, Upeshka De Silva wasn't eligible to continue his participation in the ME WSOP finals. The player was very critical of the WSOP's precautions because it was very important for him to play in the finals.
De Silva's dreams of winning the 2020 WSOP Main Event failed to come true. He received $98 813 but lost his chance to win $1.5 million for first place, plus an extra million and a gold bracelet in the heads-up against Damian Salas.
It's worth noting that De Silva has another final table ahead. Back in March, the Brazilian managed to reach the WPT final table, but due to the coronavirus, the final was postponed to April 2. The pandemic led to the second postponement, but the dates are still unknown. We wish the player to get better and be fully prepared for the WPT championship battle whenever it takes place.