ME WSOP finalist to donate his winnings to charity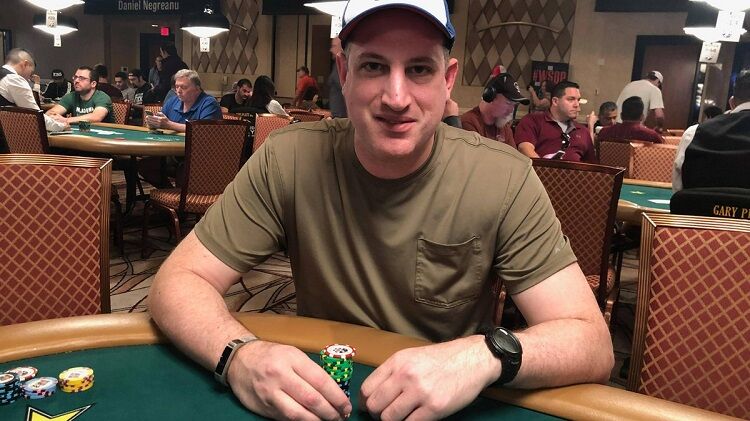 ​

Special edition of the WSOP Main Event has been divided into two parts: international and American. Winner of the international part is already known, but his opponent in the decisive heads-up has not yet been determined. They will be defined on January 28 in Las Vegas during the final table of the American stage.
One of those who made it to the American finals was Gershon Distenfeld. He will start to play the final table with a stack of 3 475 481 chips. It should be mentioned that the player is now in sixth place in the chip account.
Read also: King's Casino closed 3 days after hosting Main Event WSOP
As it turned out, poker is not Gershon Distenfeld's life's work. Moreover, he is more of a recreational player and considers poker just as a hobby. The American told reporters that he played poker not for money, but for fun. In real life, he works for AllianceBernstein company.
Since winning money is not Gershon's main goal, the player decided to donate all his WSOP ME winnings to charity. In the "worst" case, it will be $98 813 for ninth place, and in the best-case scenario – $1 553 256.
ME WSOP Final Table Prize List
1 place – $1 553 256
2 place – $1 002 340
3 place – $529 258
4 place – $387 130
5 place – $286 963
6 place – $215 222
7 place – $163 786
8 place – $125 885
9 place – $98 813
Gershon noted that he and his wife had already chosen charitable foundations to which they would donate money. If he manages to become a champion, then the funds will receive a total of one and a half million dollars!
Despite the fact that Gershon considers poker a hobby, the guy has been playing this game for 20 years. Distenfeld started to regularly play low buy-in tournaments after Chris Moneymaker sparked the poker boom.
The winner of the American stage final table will face the winner of the international stage – Damian Salas. The decisive heads-up for a champion title will take place on December 30 in Las Vegas. The champion will receive $1 million and a gold bracelet.