Mike Matusow: «Governor of Nevada, arrest me, I'm not wearing a mask!»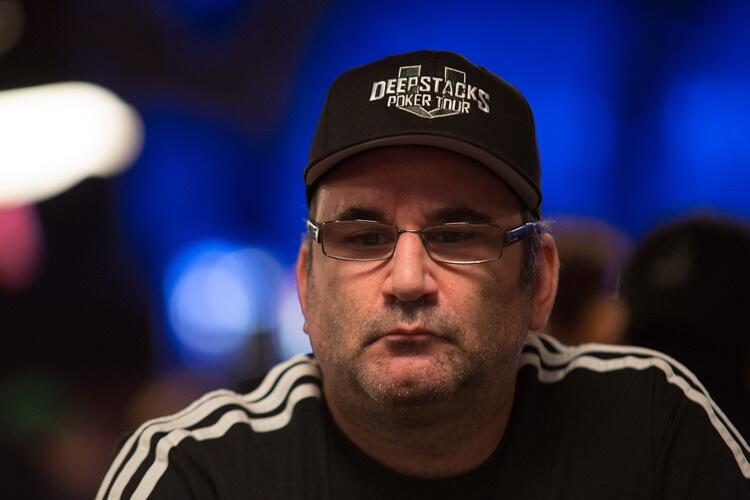 ​
Mike Matusow is known in the poker community not only for his achievements in poker (4 WSOP bracelets and over $9 700 000 in live poker earnings), but also for his ability to openly express personal opinion, sometimes even recklessly and rudely.
The poker player often touches people on the raw with his inflammatory remarks, but this time he seems to cross the line. Mike publicly compared the regulation on wearing protective masks at casinos in Nevada to artificial termination of pregnancy. The player wrote on his Facebook page that people apply the «My body, my choice» argument when it relates to abortion, but when it involves wearing face masks, this argument is no longer applicable.
In the post, Matusow also addressed himself to the governor of Nevada Steve Sisolak, calling him a Communist:
«Hey, Sisolak, arrest me, I'm not wearing a mask! You fu**ing commie! MY BODY, MY CHOICE!»
Matusow's outrage was sparked by an announcement from representatives of Caesars Entertainment who introduced an obligatory condition for visiting their properties, namely protective masks.
As it turned out, Michael also attacked the governor for a reason. The other day, Steve Sisolak signed a new directive that makes wearing face mask indoors (in public places), as well as outdoors if it's impossible to maintain social distance, mandatory to everybody in Nevada.
Read also: All casino visitors in Las Vegas should wear masks
Earlier, only casino employees were required to wear masks, but now, this regulation applies to all visitors to gambling establishments in the given state. New measures were taken after the incidence of Covid-19 rose sharply in the region. Perhaps, it happened because casinos in Las Vegas had been allowed to resume their operation after a long quarantine.
Mike Matusow got extremely dissatisfied with being forced to wear a protective mask, therefore continued his tirade publishing a series of less consistent posts. According to the player, some people (he calls them sheep), who go crazy because others don't wear protective masks, earlier said that face masks were bad.
It is not known what Mike hoped for when decided to make such statements, but the public's reaction to his revelations was not positive, and some of the player's followers even questioned Matusow's mental state. But, if he just wanted to make noise and draw more attention to himself, then this goal was successfully achieved.