Mike McDonald intends to play better than NBA stars in a new prop bet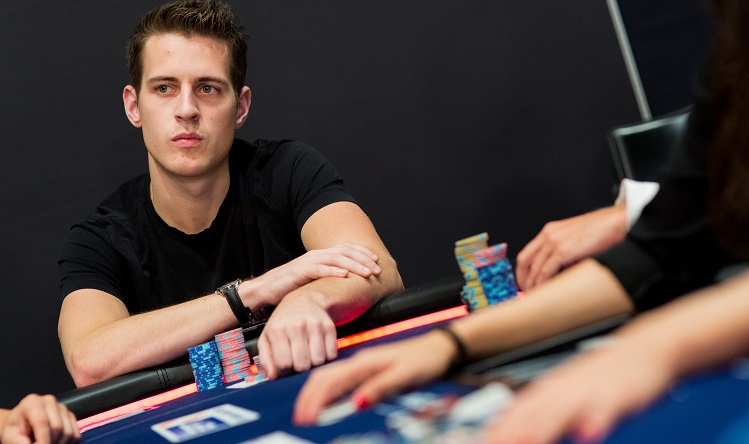 ​
Canadian poker player Mike McDonald has won over $13 000 000 throughout his entire poker career. As for poker, the guy has already proved everything to himself, but the same is not true for basketball. Recently, the poker player has made a new prop bet, according to which he will need to make 90 of the 100 free throws in one go.
Terms of the bet
The number of attempts is unlimited.
McDonald should shoot the successful attempt on camera.
For this, Mike has to use one ball and select it independently.
McDonald has a deadline: he is supposed to complete the deal by the end of this year.
McDonald's level of training
If any of you thinks that Mike plays basketball very well and has trained for years before starting the prop bet, then it's just not true. His basketball skills are not so excellent, as the guy plays this game at the amateur level. He wrote about his basketball experience on Twitter: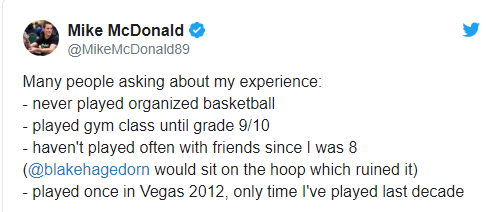 ​
Not an easy task
In basketball, making 90 of the 100 free throws is not an easy task. Only a few strongest basketball players in history have managed to achieve the 90% free throw goal.
The greatest NBA shooter Stephen Curry's indicator is 90%. But there is another nuance: this is the statistics of official matches, where tens of thousands of spectators and the importance of moment pressure the players.
Read also: WSOP 2020: poker players made bets on cancellation of series due to coronavirus
In training, basketball players achieved much better results, and in the case of McDonald's bet, no one will pressure him emotionally. One of the most difficult conditions is that Mike has to select the balls himself.
It's already possible to make a bet on McDonald's losing on the betting site pokershares. In the case of Mike's losing, players will be able to double the wagered amount:

​
McDonald will be trained by his friend and former basketball player Aaron Jones. You can see one of them in the video below:
This is a random sample of what's happening, he started out shooting ~12/min at <50%, and is now doing ~9/min at >50%. He is fucking tired, out of shape quarantine life pic.twitter.com/KG1C7aQgNV

— Aaron Jones (@aejonesleggo) April 3, 2020
It's difficult to call Mike's first attempts successful. Currently, the poker player scores about half of the free throws, and to complete this prop bet he needs to score 90 out of 100.
But McDonald has 8 months of grueling training ahead. Most followers don't believe in the poker player's success on the basketball court.