Montenegro's player wins 3 SCOOP events in 5 days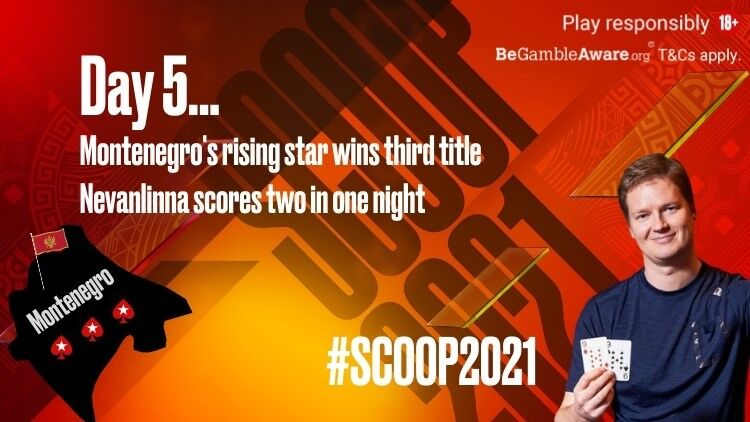 Until recently, poker players from Montenegro didn't win a single SCOOP tournament. However, everything changed at the SCOOP 2021: Dejan Kaladjurdjevic managed to win as many as three tournaments in 5 days and lead a leaderboard of the series.
Montenegro's rising star
Dejan Kaladjurdjevic made more than a great start at the SCOOP 2021. On the first day of the series, Dejan brought the first victory for Montenegro by winning a tournament worth $530. For first place, Kalajurdjevic received $78 000 and became the first SCOOP champion in the country.
Dejan decided not to stop there and secured another victory. The second triumph occurred in a similar tournament, but the payout for first place amounted to $64 000.
And finally, the third victory came in the SCOOP-17-H event with a $1 050 buy-in. That day, 277 entries formed a prize pool of $277 000, and the lion's share of that amount went to Dejan, who played under the "dejanic357" nickname.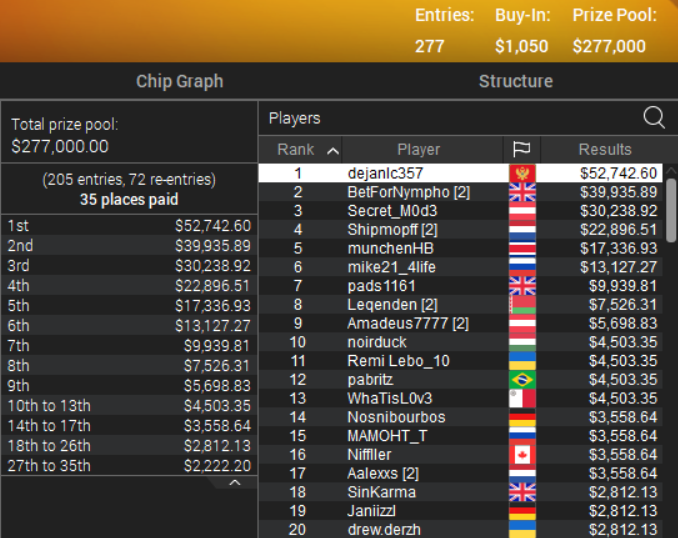 ​
3 victories in 5 days is a phenomenal result for the Montenegrin. The two-time champions' appearance was expected, but no one thought that a player from Montenegro would win three titles in such a short time. This is just the beginning of the series, and there are many tournaments ahead. Therefore, there is the further question of whether Kalajurdjevic will be able to gain another victory.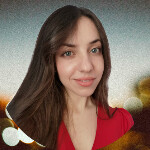 I've been working in the Cardmates team since 2018. Started playing poker the same way most people usually do – socially, with friends and fellow students. I adored those exciting poker nights but never thought my life would be connected with this game, even tangentially.