Top 5 most curious bets on Negreanu vs Polk heads-up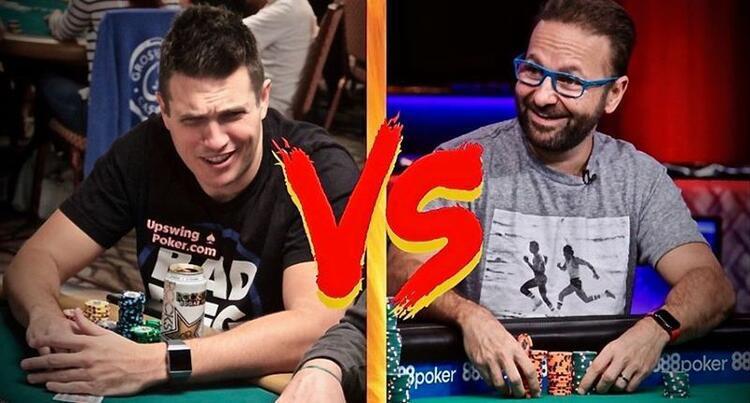 ​
November 1 marks the start of one of the most expected heads-up battles of this year: Douglas Polk vs. Daniel Negreanu. This match is guaranteed to have a large audience and gain the attention of the poker community.
Pokershares, a betting website, offers a wide range of bets on this event. In total, up to 15 side bets on the Negreanu vs. Polk heads-up are available to players. Let's take a look at the most interesting ones.
What will be the biggest pot in the first session?
Big pots that poker players are fighting for is what viewers love to watch broadcasts for. It's a pleasure to watch poker legends play hundreds of thousands of dollars in a single hand.
This is something Negreanu and Polk should handle. With $200 / $400 blinds and stacks of 100 BB, it only takes a few coolers to have loads of money on the table.
Pokeshares has set a pretty high bar for the outcome, namely $100 000. The site users are able to place a bet on what the largest pot will be in the first session: more or less than $100 000:

​
Will any of the players quit the game in the first session?
Pokershares calls this Rage-Quitting, which means quitting the game because of rage. This may happen if one of the poker players gets furious and decides to leave the game before the end of the first game session.
As many of you may recall, Negreanu was very emotional during the WSOP 2020, following which he got his Twitch channel blocked.
​
Speaking of this bet, Pokershares offers the following odds:

​
Will Doug Polk return to professional poker?
Douglas Polk assures that he gave up poker once and for all and returned to the game only to battle with Negreanu. There are some doubts in that regard, since poker players often quit poker, but then come back and continue playing.
It should be noted that it was Polk who challenged Negreanu, and not vice versa. Such a step does not match up with his "once and for all" position. Already, Polk is making intensive preparations for the fight and devotes a lot of time to the game.
Perhaps the answer to this question depends on the outcome of the battle. In any case, one may only wonder, which is exactly what the bookmaker offers us to do. If you believe that Douglas Polk returns to poker and he then does it, multiply your investment by almost 8 times.
​

Will there be a slowroll in the first session?
Both players are familiar with poker etiquette and understand that it's hardly pleasant when being slow rolled. But, Negreanu and Polk are not friends, and given their enmity, we may assume that one of them would taunt an opponent in this way.
The most interesting question towards the given bet: who would decide whether there was a slowroll? It would be the owner of the site, Mike McDonald, of course. The guy has an excellent reputation in the poker community, so you don't have to worry about his honesty in that regard.
When will the heads-up battle end?
This bet should be good for people who are willing to wait however long is necessary. The big battle between Polk and Negreanu is coming, but this show is unlikely to over quickly.
Negreanu and Polk are unlikely to play every day; they will definitely want to make the heads-up last longer. Moreover, the stakes are too high, and the guys have enough money. The bookmaker considers the approximate date of the end of the battle to be February 1. Pokershares offers the possibility to guess whether the confrontation will finish earlier or later than the given date.

​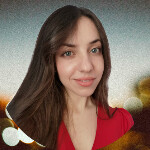 I've been working in the Cardmates team since 2018. Started playing poker the same way most people usually do – socially, with friends and fellow students. I adored those exciting poker nights but never thought my life would be connected with this game, even tangentially.