My summary of November ...
Hello!
So November is over, which means we can summarize ...
Played just over 25K hands in November:

In November, I designed my best session at nl25: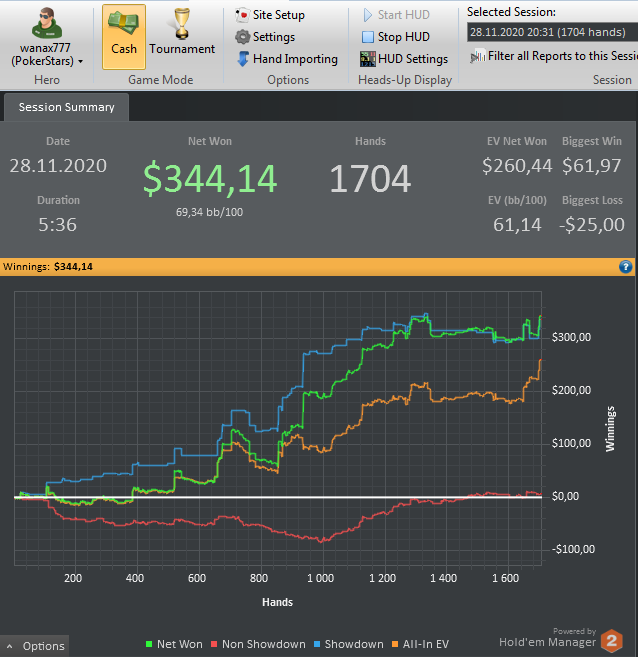 Thanks for reading, bye! 😉

Read also
Crazy Roulette Х100
Hello! Yesterday I played roulette, it was a lot of fun ... Almost immediately hit the X100 multiplierAnd won with $ 0.50> $ 50 After that, I didn't leaked a lot into slot mac...
Session results 10.10.2020
Hello! My nickname at Pokerstars - wanax777 I play nl25 My schedule is for  10.10.2020vs regThanks for reading, bye! ;)