My "SuperHUD" settings)

How are U? 😉 My weekends are spent in sleep mode, I sleep 2-3 times a day, and this is terrible and unbearable, although I like to sleep, I do absolutely nothing. All my previously unfinished business can't be finished. I can't adjust my daily routine, and I continue to sit at the monitor at night. To do something useful, I started creating a HUD for myself, so that the statistics of my opponents were more detailed for me than before, so that I understood how I should play in certain situations. Today I want to show U what I did, I think it can be useful if U are an MTT player.
Let's get started! On my screen, it looked like this, and I was also helped by my poker buddy 😏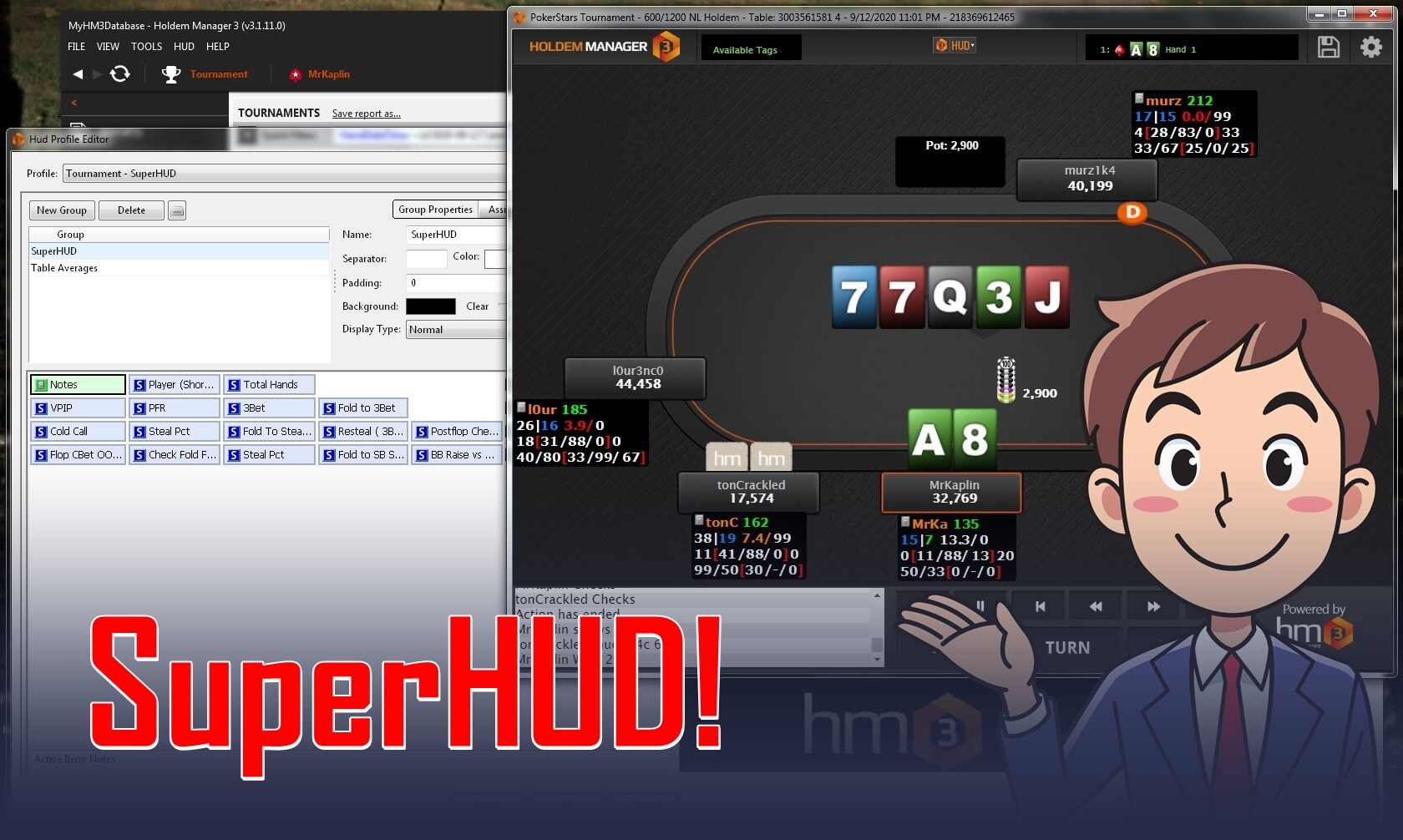 Of course, I only created the HUD, I have got to Popup yet, and maybe in time, I will create it based too on popular statistics from professional players, but for now, I had the standard, but quite interesting stats at my disposal) Let me try to write more about them and how they will affect my game 😏 In order, from the top line: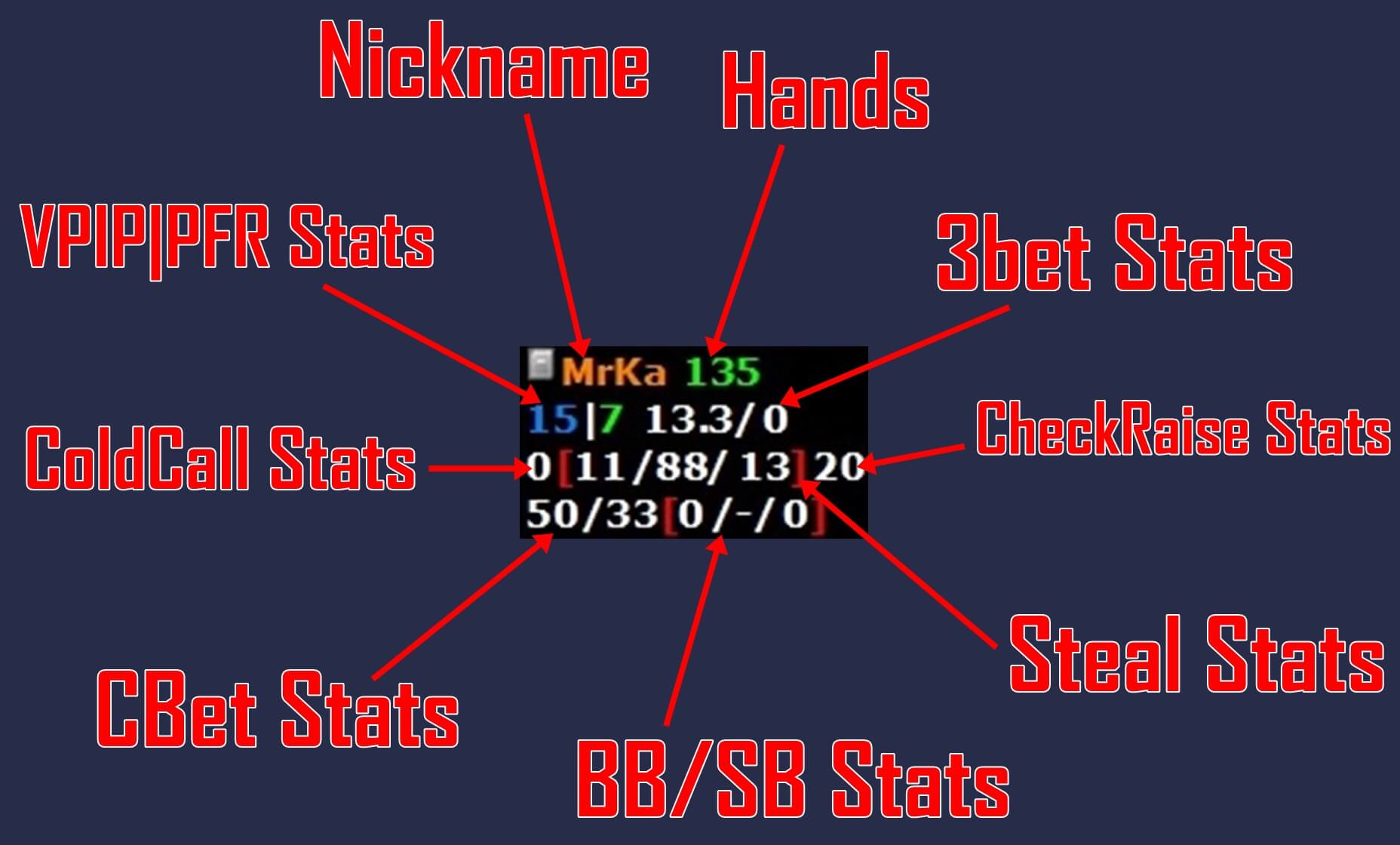 1. Nickname (Short) 😉
2. Total Hands 🙌
3. VPIP | PFR Stats 😏
The higher the number, the looser the player / The lower the value, the more passive he is)
4. 3Bet Stats 😬
Total 3Bet / Fold to 3Bet
The High value of the number of the second stat, force your opponent to fold on preflop, after your 3bet)
5. ColdCall Stats 😶
With a high value, these guys like to watch the flop, you'd better bet more)
6. Steal Stats 😎
Steal Pct / Fold to Steal / Resteal (3Bet vs Steal)
Very useful statistics that will show U how to play better in late positions against the blinds. With the right solutions, your stack may not shrink or even increase in size!
7. CheckRaise Stats 😜
A value greater than 15 indicates that U are facing a player who likes to bluff) but it is not always possible...
8. CBet Stats 😐
Flop CBet OOP% / Check Fold Flop%
I think that a large value of a player who is out of position will mean that his bet U can be raised)
9. BB/SB Stats 😑
Steal Pct (SB) / Fold to SB Steal / BB Raise vs SB Limp UOP
Statistics for blinds when all the players before U have folded their cards. It is also important information, especially in "the bubble" stage of the tournament)

Okay, I guess that's it. I slightly increased the size of the numbers to make it easier to see and made brackets to understand what stats are in the group. I could also make transparency for convenience, but I haven't used this HUD actively yet, so I left it for later. Of course, I can also make filters based on the size of the player's stack, but I still don't fully understand how it works) Okay, I've been doing this post for a long time again 😐 I don't have time for anything else. I'm sorry, but it's time to finish. I still need to paint the ceiling in my room today) lol) So bye and see U later 😉

Overall rating of this post: