Daniel Negreanu challenged Phil Hellmuth to a heads-up duel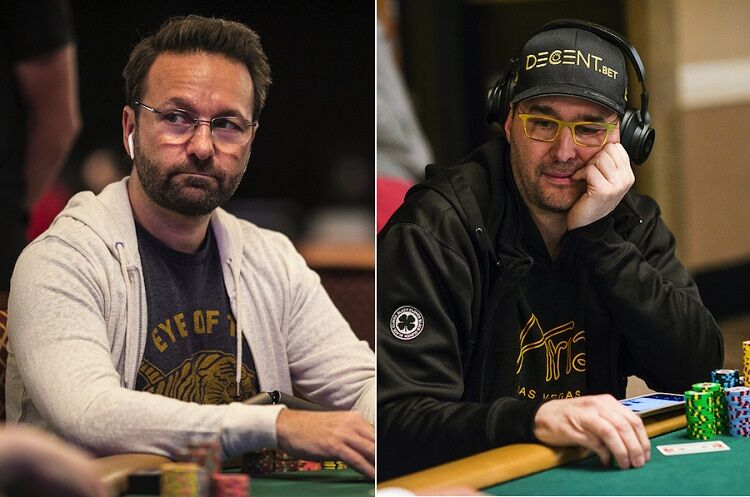 There has been a real heads-up challenge boom in the global poker community lately. Yesterday, for example, the community began actively discussing a potential HU match between two outstanding poker players.
The legendary Canadian poker pro Daniel Negreanu challenged Phil Hellmuth, another legendary poker pro and holder of the record number of WSOP bracelets, to a heads-up duel.
Negreanu had an incredible urge to fight Hellmuth after Phil commented on the Douglas Polk vs Daniel Negreanu challenge in a recent interview with Poker Central.
Read also: Douglas Polk won heads-up challenge against Daniel Negreanu
In the interview, Hellmuth stated that he had been disappointed with Negreanu's game against Polk. Phil also added that he personally knew the Canadian poker player's coaches and considered them great experts. Hellmuth bet on Negreanu's talent, but he believes that Daniel's performance was like "trying to put the fire out with fire".
Negreanu's reaction was not long in coming. On Twitter, the guy got pretty tough on Hellmut's words:

​
Hellmuth has not yet replied to Negreanu's offer, however, the tweet received intense attention from the poker community. Thus, a Canadian player Mike McDonald queried whether Negreanu would be spotting Hellmuth any BB/100, and Daniel, in turn, asked Mike whether he was dumb.
Another famous poker player, Tony G, decided to practice good old trolling over Phil, offering Negreanu to take Hellmuth for a walk in the park. Douglas Polk watched the whole thing, writing that he adores Twitter for such "fights".