Negreanu resents the statements of Las Vegas Mayor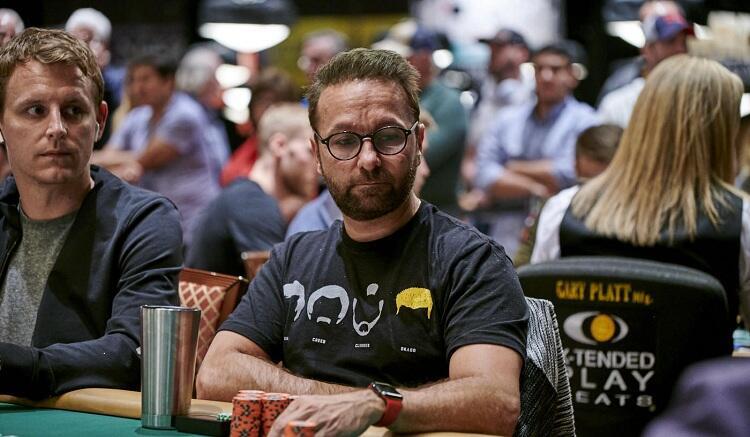 ​
We recently wrote that the mayor of Las Vegas Carolyn Goodman encourages the US authorities to weaken the quarantine measures.
She argued that the entire economy of Las Vegas is based on the tourists, and the extension of quarantine can lead to the additional casualties among the population due to the possible increase in the number of crimes in the region.
Read also: Negreanu offered strange conditions for participation in Galfond Сhallenge
The legendary poker player Daniel Negreanu responded to Goodman's statements on his Twitter: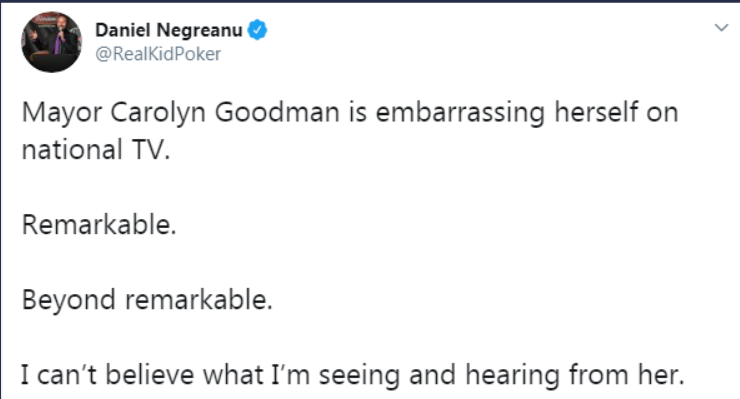 This statement on Twitter caused the mixed reactions among Negreanu's subscribers.
Some residents of Las Vegas even said they were ashamed of such a mayor. However, the others support Goodman's statements by arguing that people have nothing to pay the bills.