New cash game formats appeared in PokerStars lobby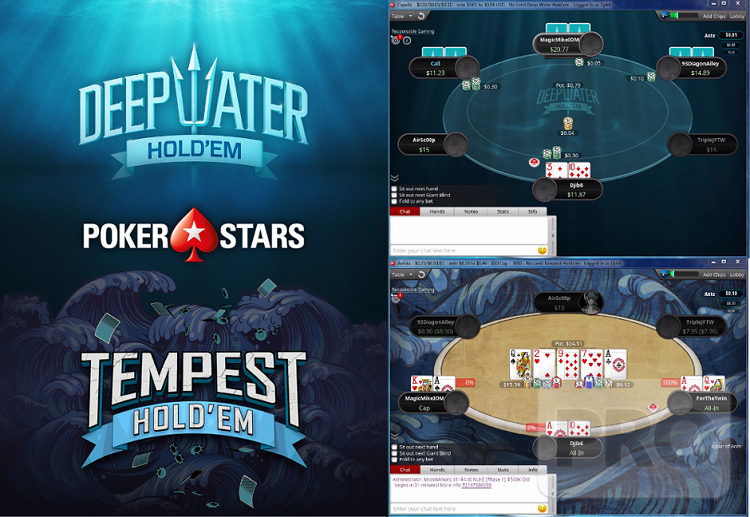 ​
Two new formats appeared in PokerStars cash game. Tempest and Deepwater are already available in the lobby, so you can play them. For the first time, PokerStars added two new formats at once.
Tempest main feature is the giant blind (GB). It's twice the size of big blind and the player on UTG should post it. Deepwater feature: if the players didn't reach showdown, then the ante is steadily increasing in size.
Deepwater
The first Deepwater format is a new version of poker with a deep stack and blinds of at least 50 BB. You can enter $0.25/ $0.5 game with buy-in from $50 to $150.
There is also ante in the game and its size increases if the players don't reach showdown. For example, if ante is 10 cents, then it can increase to 20 cents in the next hand, and in two hands it can increase to 30, etc.
Read also: Daniel Negreanu became GG Poker Ambassador
Ante will grow until the showdown, and then it will return to the standard mark of 10 cents again.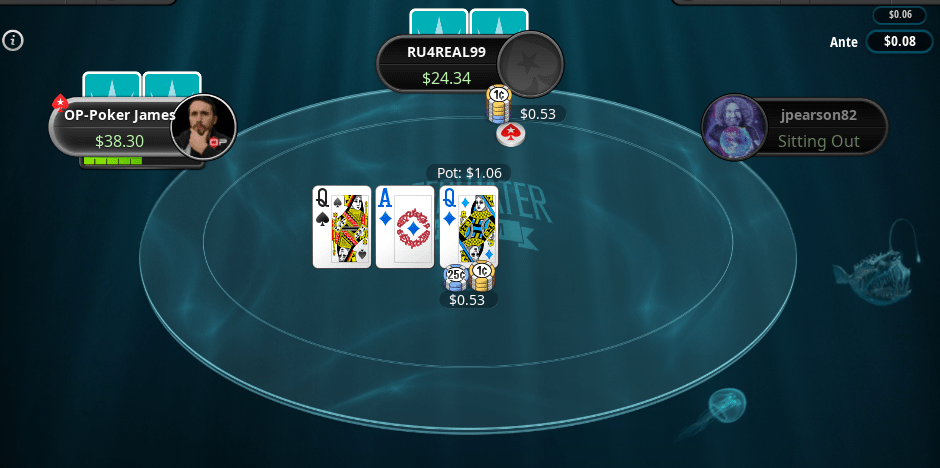 ​
The minimum buy-in is $15 and maximum – $3 000.
Tempest
Tempest game is carried out with small stacks and 5-10 GB buy-in. GB is a giant big blind which equals two big blinds, and it is posted by the player on UTG. In order to play at $0.25/ $ 0.5 limits, the buy-in from $5 to $10 is needed.
This poker format is the most gambling, as the players have to play push/ fold here. Ante is constantly growing without showdown, and sooner or later it will force even the tightest player to go all-in.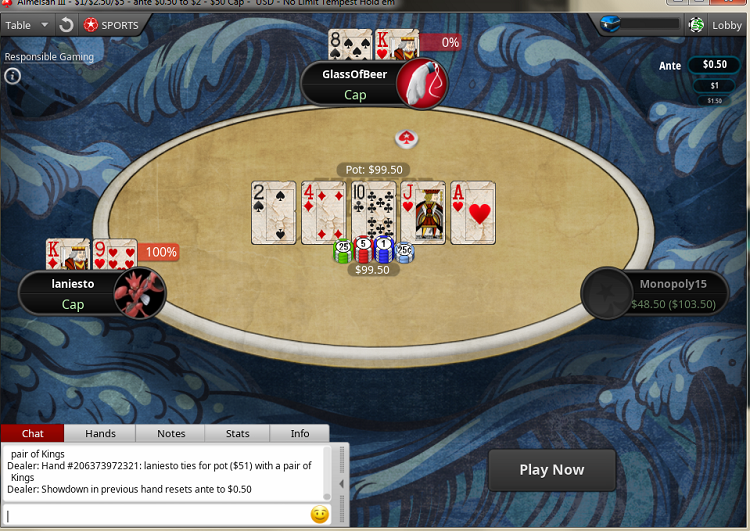 ​
The minimum buy-in is $1 and maximum – $200.
Conclusion
As usual, PokerStars temporarily added these formats to the lobby, and all the players have time to test them. After that, the developers will get a feedback from the users and if these formats take a liking, they will remain. Otherwise, they will disappear from PokerStars lobby.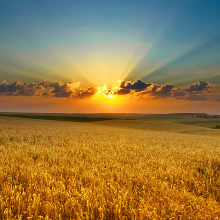 Cardmates journalist, news editor and translator since 2016. Specialization: poker news and review of events.