New Union Deals Prevent Strikes at Major Las Vegas Casinos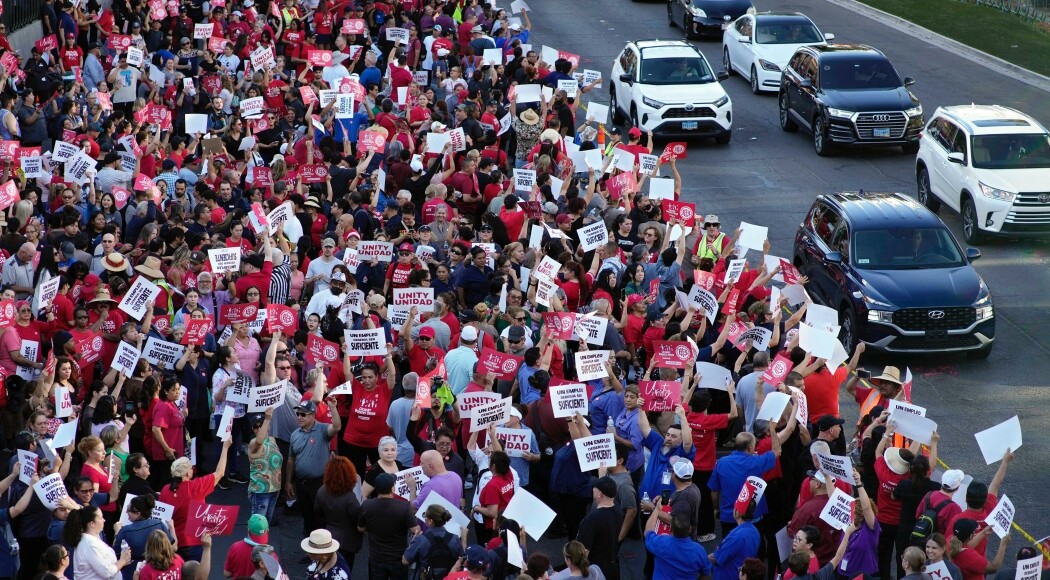 Last Friday may have been a turning point for the entire Las Vegas casino industry, as a deadline was set for reaching an agreement between workers' unions and major companies. If there was no settlement, there would be a huge strike that would stop all hospitality and entertainment activities in Sin City. And all this just before the start of the prestigious Formula 1 race and other planned events that attract tens of thousands of visitors.
And now a week has passed since the deadline, and fortunately we can say that understandings have been reached and a major labor strike has been avoided.
The city's three largest casino operators successfully reached tentative agreements with the Culinary and Bartenders union. In a series of critical negotiations, Caesars Entertainment, MGM Resorts, and Wynn Resorts each finalized five-year deals, with the final conclusion coming just three hours before the looming deadline.

These new deals are set to impact a wide range of workers, including housekeepers, bartenders, servers, and bellmen, across 18 key properties in Las Vegas. Notable casinos like Caesars Palace, Bellagio, and Wynn are among those affected. These results have been met with enthusiasm from union officials, but they still require approval from all the members.
Ted Pappageorge, the workers representative, expressed immense satisfaction with the outcome. "After seven months of intense negotiations, we have secured the best contract and economic package in our 88-year history," he stated. He lauded Caesars Entertainment for its leadership and commitment to the well-being of its employees and the broader Las Vegas community.
The alliance has been advocating for substantial pay increases, enhanced benefits, and improved working conditions for its members. Amidst concerns over job security due to technological advancements that have replaced some roles, the workers have also been seeking stronger safety measures, including the implementation of more emergency safety buttons on casino floors.
This significant development marks a crucial step forward in ensuring the stability and prosperity of Las Vegas's hospitality workforce, underlining the importance of collaborative efforts between major casino operators and the labor union in addressing key workplace issues.​