New Year. GBC#8 - Top1
Hello friends.
December turned out to be a very successful month for me.
In poker I had the best cash (600$ ), before that my best win was 270$. Emotionally, the month went well, I almost did not feel tilt in poker and was confident in my predictions.
In the last month of the year, I managed to become the first in the Gamble Talk Bloggers Challenge (in November I was the second, 7 points were not enough). Thank you.
Three of my posts were in the top5.
Post №59 Football. Betting 2 games

Post №57 Football. Betting 3 games
You can find out about the results of December for the GambleTalk Bloggers Challenge in this post.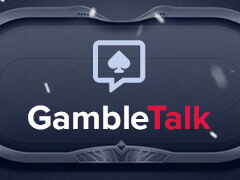 My post took first place in the rating.
Сardmates is not only about poker. I wanted to try and prove that you can blog not only about poker and win first place. I did it. The gambling world is very diverse. I think in 2021 we will see a casino blog in the top1 on the Gamble Talk Bloggers Challenge.
What are my blog plans?
I want to actively play spin & go tournaments. My blog will be a mix of sports betting (several sports) and a story about my success in spin & go.
Happy New Year to all Cardmates users. See you in the blogs and in the comments.
///
Thanks for taking the time to my blog.
Good luck everyone and win.

Overall rating of this post: