Brazilian footballer Neymar returns to Team PokerStars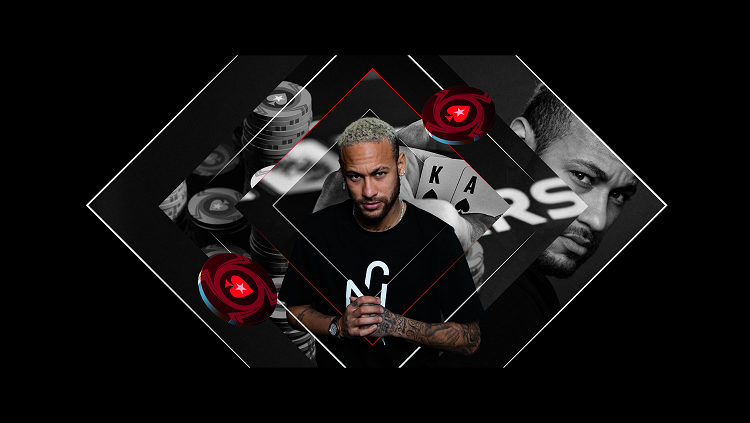 ​
Brazilian footballer Neymar once represented Team PokerStars. In 2017, his collaboration with the Stars ended, but he often took part in major tournament series on PokerStars.
The other day, it became known that Neymar will again represent PokerStars. The corresponding contract has already been signed, so the footballer will be part of the team starting from 2021.
In addition to promoting the Stars brand, Neymar will also participate in the Responsible Gaming campaign that PokerStars has been actively pursuing among its players.
​
Neymar made a statement regarding the renewal of his cooperation with PokerStars:
«When I'm not playing football, I love playing cards. Competing with my friends is a huge passion of mine, I love the sense of community, the fun, and the unpredictable moments that can occur in any game. As a true poker fan, I am excited to start a new chapter with PokerStars. Together we'll be creating moments for our community and fans all over the world».
Neymar Jr Fast Track
PokerStars, in turn, decided to please their players with a special "Neymar Jr Fast Track" promo where you can win a package of tickets to the upcoming Blowout Series. The total buy-in package is $1 904.
Read also: PokerStars.es and PokerStars.it are testing anonymous tables
There will be three stages starting with the $1 tournaments and ending with the final stage cost $109. A total of 25 such packages will be raffled, and the final stages will take place daily from 16th to 27th December.
Neymar Jr Fast Track Freerolls
You can qualify for the first stage absolutely free of charge through the freerolls that started today and will run daily until December 27 (at 5:33 pm UTC). Each of these freerolls will feature 5 000 tickets for Stage 1.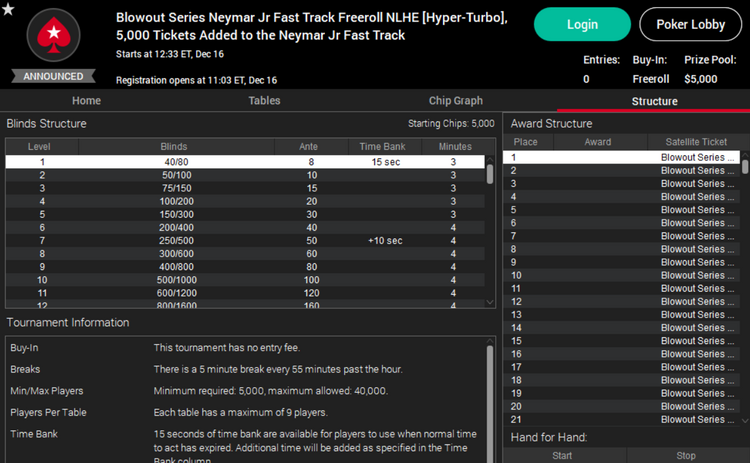 ​
In addition, during the Blowout Series, you can also meet Neymar at the tables playing under the "neymar-jr" nickname. If you manage to knock him out of any tournament of this series, you will receive an additional prize of $1 000.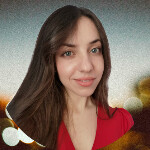 I've been working in the Cardmates team since 2018. Started playing poker the same way most people usually do – socially, with friends and fellow students. I adored those exciting poker nights but never thought my life would be connected with this game, even tangentially.