Neymar Swaps Football for Online Poker After Severe Injury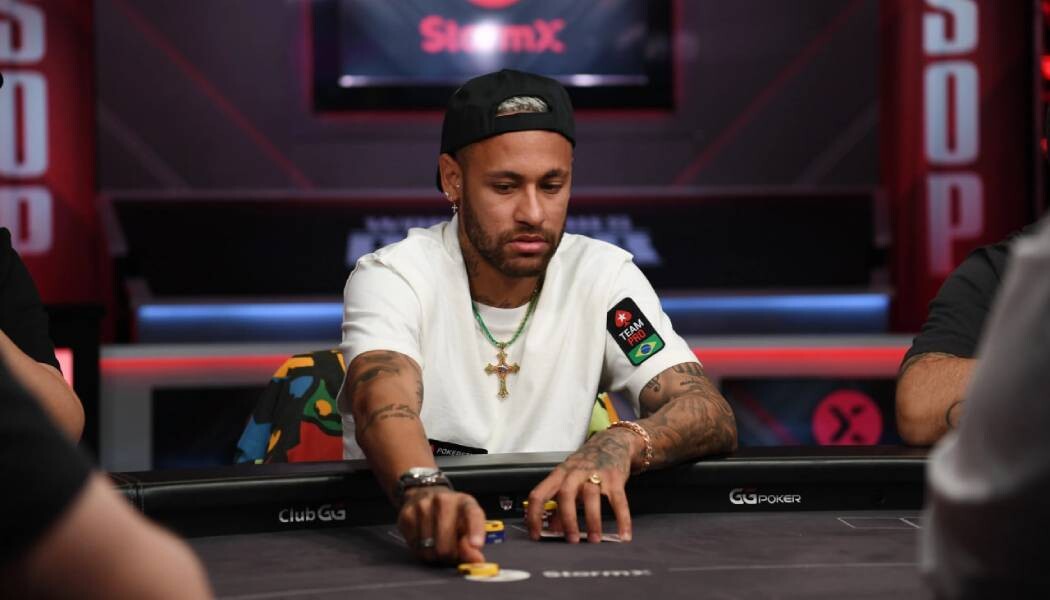 ​
Famous player of the Brazilian national football team Neymar recently got injured in a game against Uruguay, so he has a lot of time off training. And he uses this time playing online poker. This weekend, he signed up for the weekly Pokerstars $5,200 Titans event. A total of 59 entries were made to the tournament, which is less than usual, but this is due to the fact that the attention of the majority of poker players this weekend was attracted by the final stage of the European Poker Tour in Cyprus. However, the prize pool of the Titans Event was $295,000, which meant that the top seven players would receive prize money.
This seven included Neymar, who managed not only to reach the final table, but also to go heads-up, where he lost to the player from Lithuania, Dominykas Mikolaitis. Neymar's prize money for playing in the Titans Event was $66,056, but against his two-year ($219 million per year) contract with Al Hilal Football Club, that's a pretty penny.
As Team PokerStars member Rafael Moraes says:
"Neymar does not play poker for the money; he just wants to win."
Moraes also commented on Neymar's association with PokerStars promotions, emphasizing that his participation is driven by passion rather than obligation. According to Rafael, Neymar genuinely loves the game, making his collaboration with the poker brand effortless and beneficial for both the platform and the Brazilian poker community.

In 2020, the famous player made a return as a representative for PokerStars brand, showcasing his continued passion for the game. While he is recuperating from his surgery, he has a significant amount of free time. Given his past involvement, it wouldn't be a shock if the football superstar decided to attend the Brazilian Series of Poker (BSOP) Millions festival in Sao Paulo this November.

You gave this material a grade 5 from 5: