Nicholas Palma is again blamed for refusing to pay debts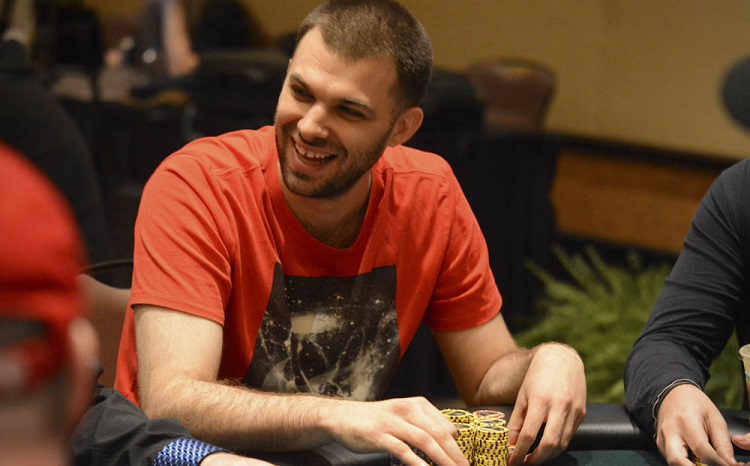 ​
Recently, Australian poker player James Hopkins has been charged with non-payment of debts under the backing deal. In less than a month, a new backing-related scandal erupted in the poker community, this time in the USA.
Conflict between Palma and Massey
US poker player Ralph Massey announced on his Twitter that he could name the poker player, who, according to him, is a famous thief and swindler in the poker community.
Of course, most of the readers wanted to know the name of this person, and Massey revealed the man. It turned out to be another American player Nicholas Palma.
In turn, Palma wrote a few very offensive tweets towards Massey, and soon after that deleted them. However, their battles did not end there.
Ralph figured out a way to get revenge on Nicholas and make a fool out of him. For this, the guy asked one of his friends, who wasn't acquainted with Nick, to write him a message with the proposal to make a backing deal.
When Palma came to receive a fictional buy-in, he saw Ralph's brother videotaping him. Nicholas said that he had almost immediately realized that it was probably just a joke and that there would be no backing deal.
Read also: Douglas Polk accuses Global Poker Awards of bias
Scandalous poker player Nicholas Palma
This is not the first time that Nicholas Palma has been accused of dishonesty. A few years ago, the guy got into a fight with the aforementioned Ralph Massey's brother at Foxwoods Casino in Ledyard, Connecticut. Owing to the fight, both of them were prohibited from appearing in the casino for 24 hours.
After a while, another American poker player Tim Riley blamed Palma for the similar situation, having stated that Nicholas hadn't paid up with him (by the terms of the backing deal).
In addition, Palma's ex-girlfriend and poker player Stephanie Hubbard reported that Nicholas robbed, as well as beat and raped her, which significantly damaged the guy's image.
Throughout his poker career, Nicholas Palma has earned $1 530 000 in live events. His biggest prize money amounts to $98 260 for winning the $350 buy-in tournament at the Borgata Fall Poker Open 2015.