Niklas "Lena900" Astedt is runner-up of Bounty Builder event for $5 200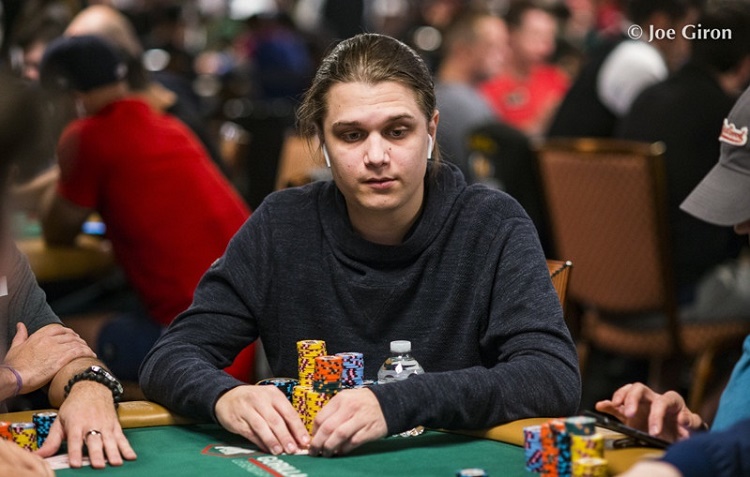 ​
One of the best Swedish poker players, Niklas "Lena900" Astedt continues to win large prize money online. This time, the guy successfully performed in the tournament of Bounty Builder Series at PokerStars.
The event worth $5 200 collected 141 entries, which allowed forming a prize pool of $705 000. There were 17 poker players to reach the ITM zone, and the rest participants ended up the tournament with nothing.
The composition of the final table was truly international, as poker players from eight different countries (Uruguay, Sweden, Finland, Canada, Hungary, Finland, Austria and Croatia) fought for the victory.
Read also: Niklas "Lena900" Astedt became the best online poker player for the second year in a row
Perhaps the most famous player among the finalists was Niklas "Lena900" Astedt. Over the course of his career (online), the Swedish player has won more than $16 000 000, and he still continues to take high places in prestigious tournaments.
Three days ago, Niklas already won the Bounty Builder tournament but this time the guy was not able to repeat his success and take down the event. In heads-up, he was beaten by the participant from Uruguay, playing under the "Tomatee" nickname, and Lena900 got $70 000 in prize money for finishing runner-up.
Bounty Builder: $5 200 tournament results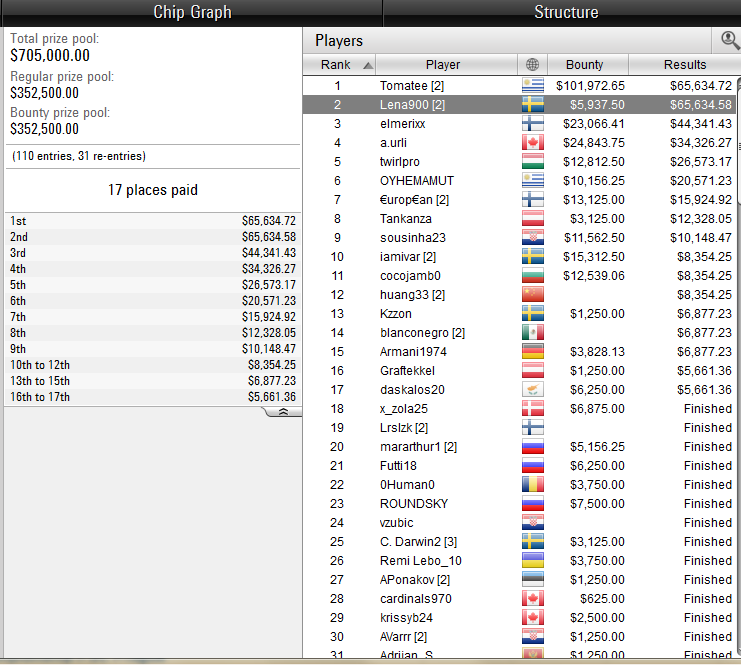 ​