NL2 game (PokerStars) # 1
Hello everyone, I play on PokerStars on nl2 under the nickname TOP157. Today I played a big session with the following result: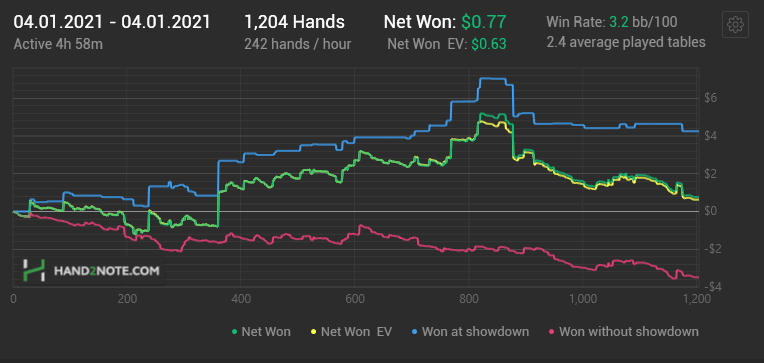 The game was pretty easy, the card came and made strong combinations. Here is one example of a player calling my full house.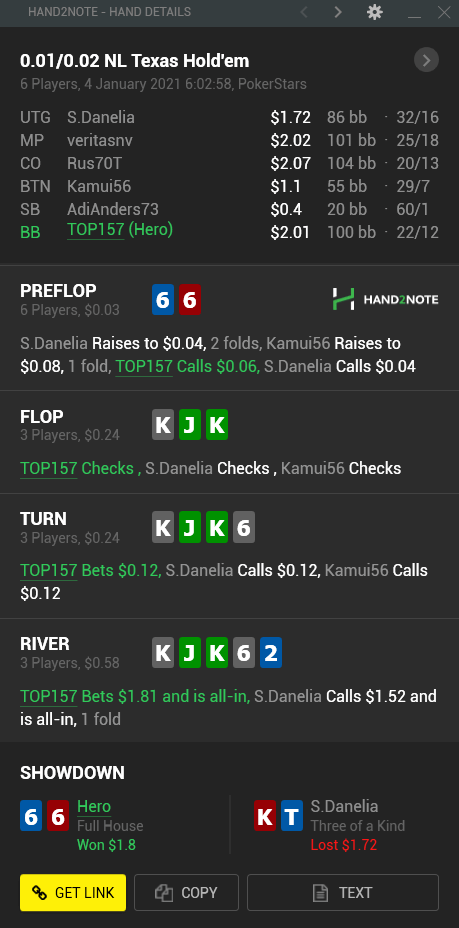 Here's an example of how not to do it. The hand was not easy and I made a very gross mistake on the turn, for which I was punished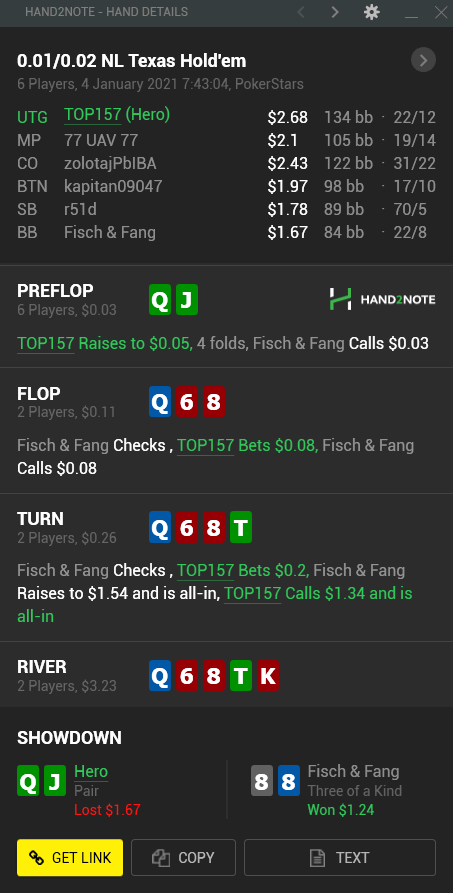 After this distribution, the game was redirected, a number of hands were lost, and many stupid and rash mistakes were made.
P.S. I wish you good luck, and I, in turn, will improve my level of play and try to be attentive. Happy New Year!

Overall rating of this post: