NL2 game (PokerStars) # 2
Hi everyone! Congratulations to all on the holidays! It was not a simple 8 days)))))
Yesterday I decided to try to play a trial tournament at $1.10 to understand what. Since I have a ticket to the tournament for $22 and I wanted to achieve more than just leave the cards there!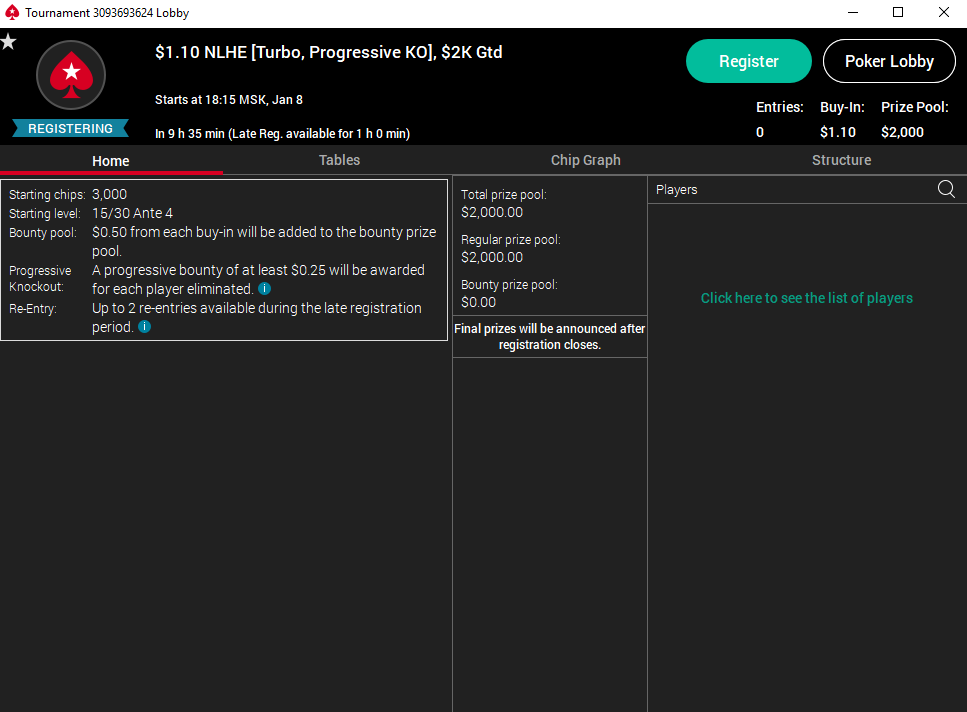 (I apologize, I forgot to do the screen of registration of the tournament, so I did today, the tournament played just that)
The tournament was successful, and until some time easy. Cards came in good and a lot of things brought the board. Managed to knock out 2 players))
As soon as we got to the prizes, everyone started Push, we had to discount almost all our hands, since the cards on our hands were always not very, and the stack decreased.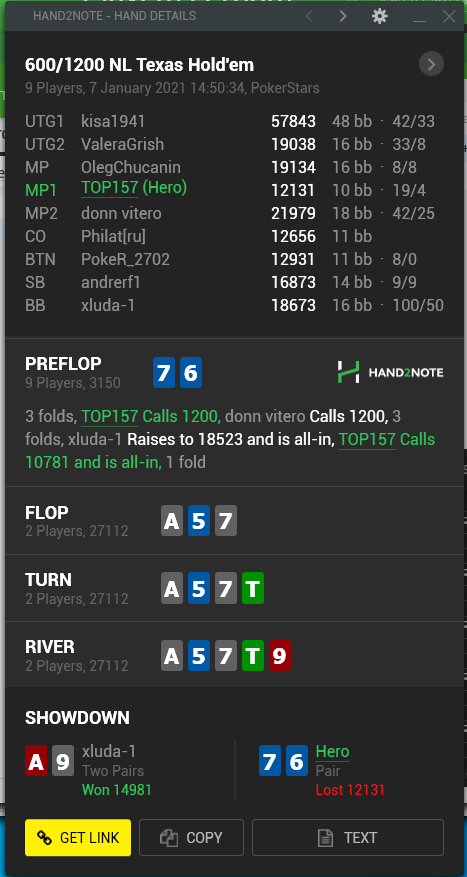 Therefore, the result did not please...
P.S. Today I will try the tournament at $22, it will be even more difficult there....

Overall rating of this post: