NL2 game (PokerStars) # 4
Hello everyone!!!
I wish you all a happy Old New Year! I apologize that with a delay, because of work there was no time to lay out, one of the successful sessions for 09.01.2021
It is quite short, but pleasant to win) Was she just saledallas dostanochno, and at one point even very well came came to the RIVER
Here is the session itself 09.01.2021: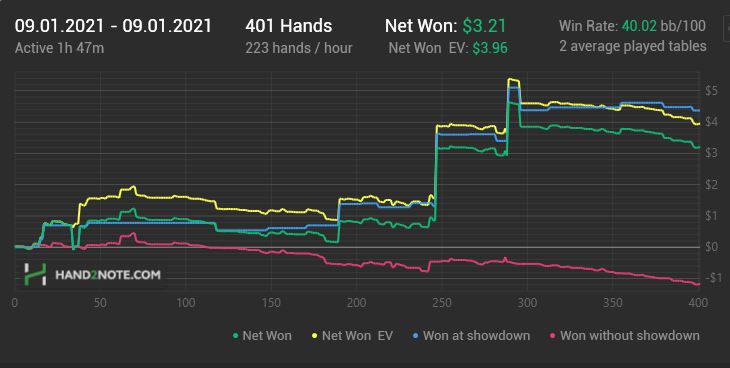 The session itself was fairly smooth without drawdowns, and the game was extremely easy.
The culmination of a successful session was this hand, in which I believe that I did not make a mistake, and won a little money.
and it seems to be the usual 6 5, which bring money to the RIVER: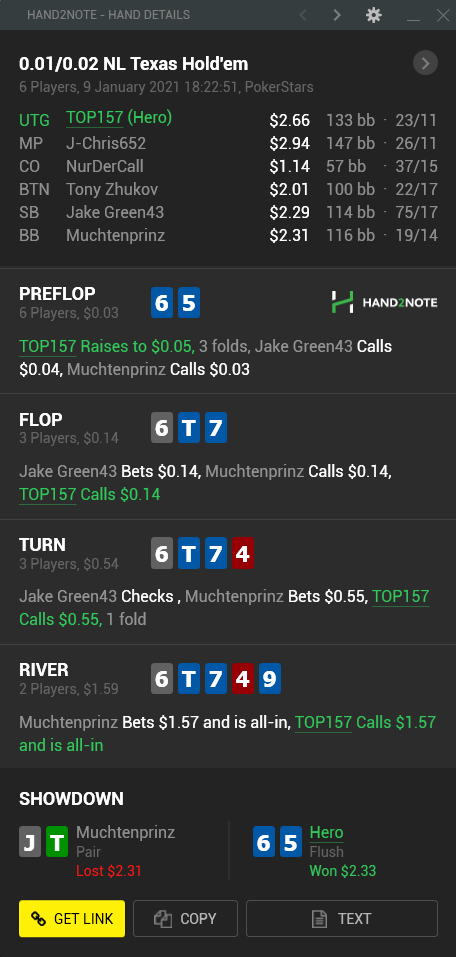 Good luck in the Game!!!!

Overall rating of this post: