NL2 game (PokerStars) # 5
Good Evening! Once again, I congratulate you all on the Old New Year holiday! I wish you more successful tables and victories in the game this year!!!!
I played the New Year's Eve session, which was extremely successful, and managed to win a couple of other dollars
here is the session itself for 13.01.2021 I would like to play more, but it's time for a festive table!!!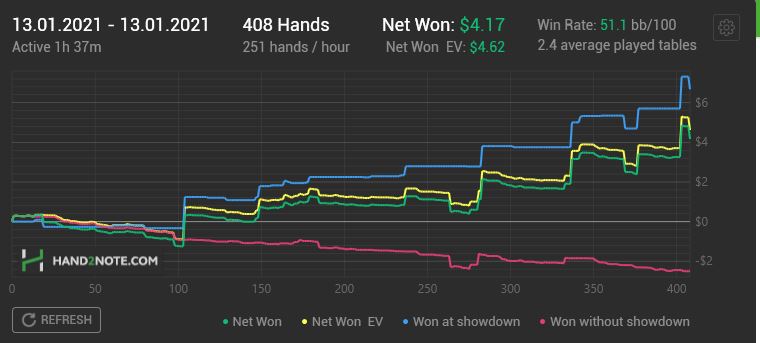 The most successful , in terms of winning, was this hand....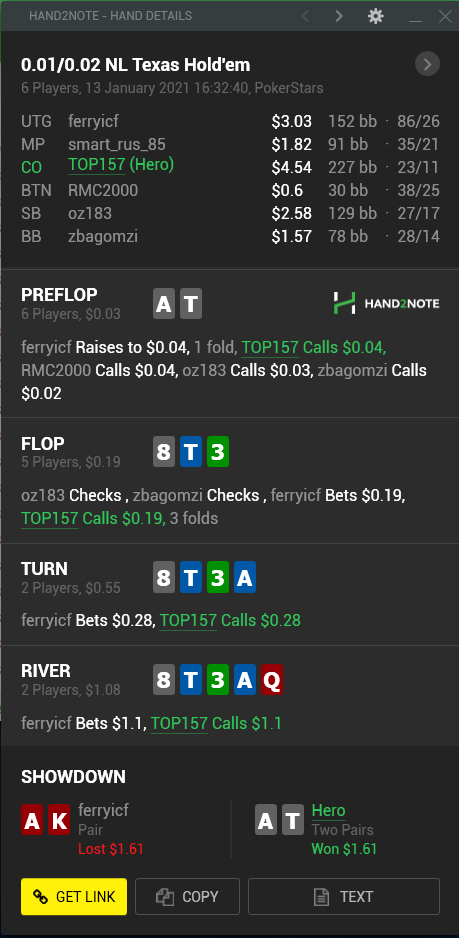 The game proceeded quite easily, many times they gave out good hands , which also had to be thrown off as the FLOP spoiled everything....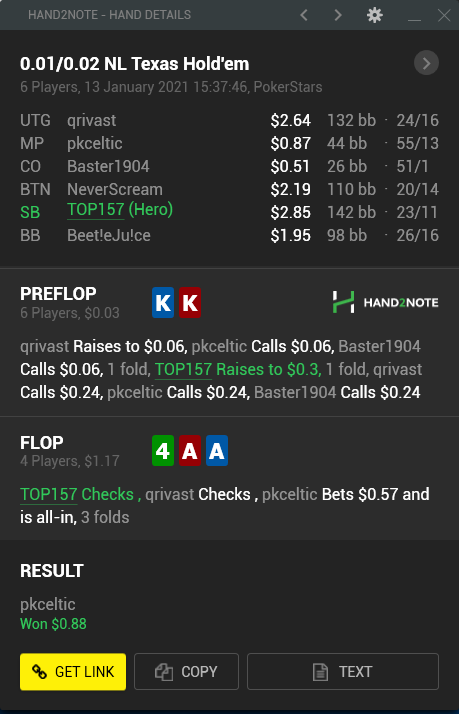 Here is the result! Have a good game! it's time to celebrate the holiday!!!

Overall rating of this post: