NL2 game (PokerStars) # 6
Good morning, everyone!!!
Happy holidays to all of you!!!!! This morning I decided to lose the tournament for $1.10. The prize pool in the tournament is $1K. I didn't expect much, but I was interested in the tournament.
When I registered, there were about fifty players, but closer to the beginning, their number increased to half a thousand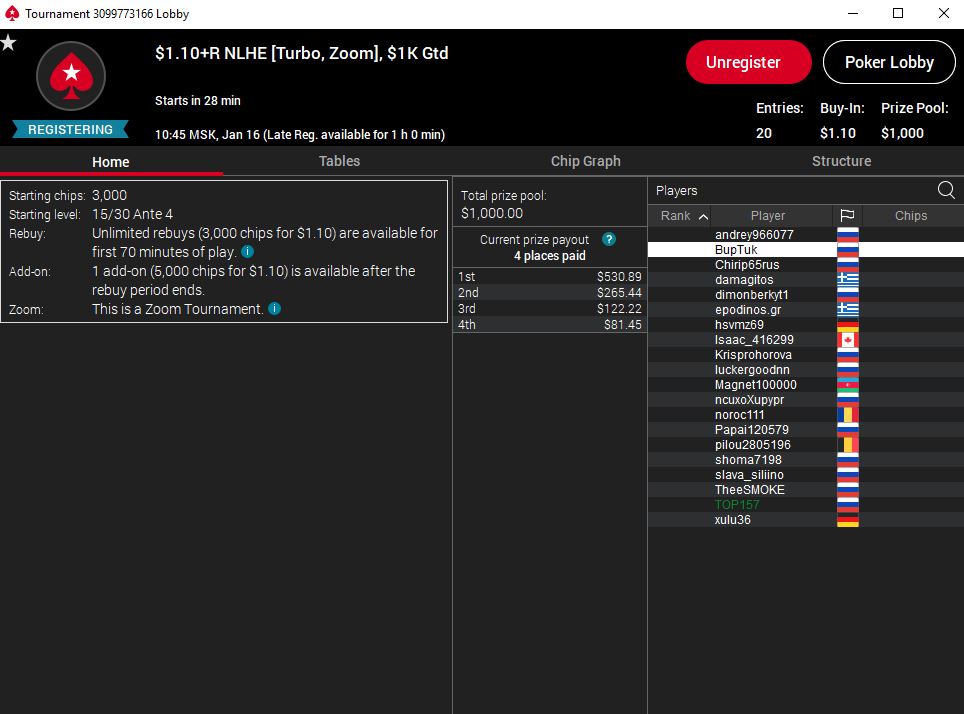 The tournament passed, you can say past me, there were very few good hands, the flop did not bring at all, I had to throw off almost everything.
Well, as expected, the tournament ended , and I did not get into the prizes))) The stack gradually decreased and I had to push , but I was not lucky here either...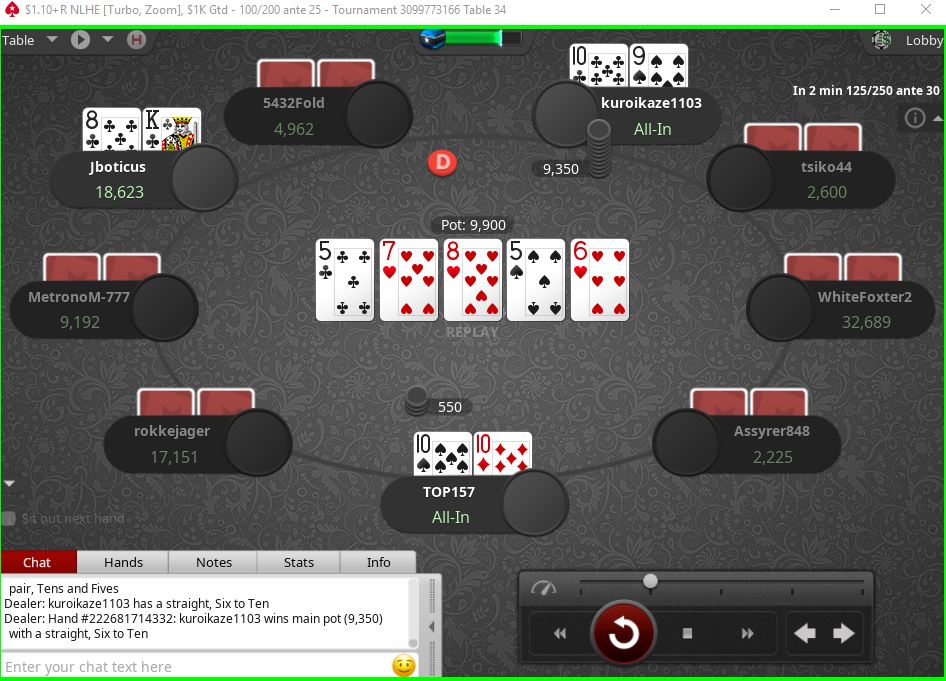 This hand was extreme, with which I lost, did not switch hand2note, so only such a screen, sorry
Good Luck to all!!!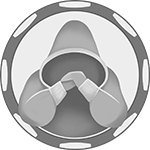 I play poker and want to find like-minded people in the industry. I play cash on nl2, relatively not so long ago.
Read also
NL2 game (PokerStars) # 5
Good Evening! Once again, I congratulate you all on the Old New Year holiday! I wish you more successful tables and victories in the game this year!!!! I played the New Year's Eve ...