NL2 game (PokerStars) # 7
Good morning! here before work I decided to write a post about yesterday's evening session 18.01.2021. it started very well, but it ended not at all as I expected.
As soon as I sat down at the tables, the cards came in the right ones. a lot of things brought. but then it all went away... and the result came to nothing(((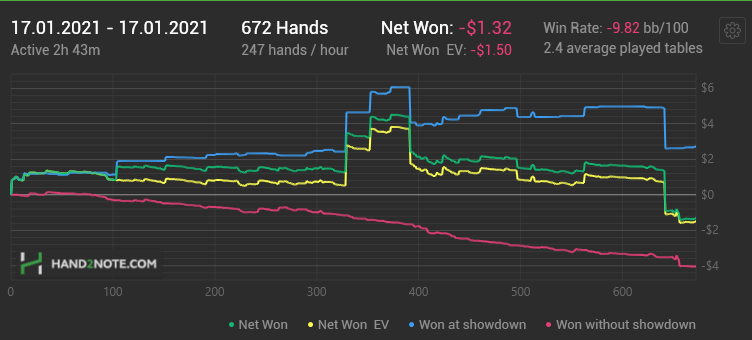 here are a couple of hands that brought the largest stack...
These are the AA's that happened to win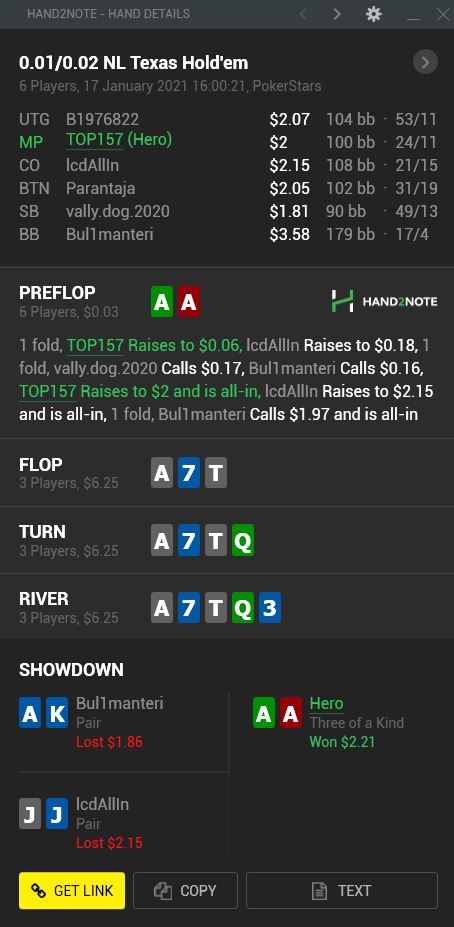 And this hand ended my successful session, which started so well, which reached $5 at the peak here are the same two AA, but a completely different distribution...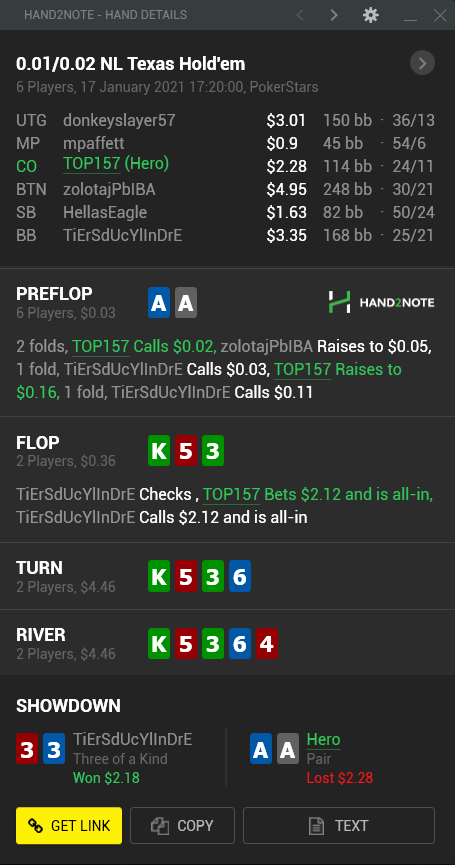 Have a good game! And the working week!!!

Overall rating of this post: