NL2 game (PokerStars) # 8
Good morning to all players!!!!
So the long-awaited weekend came, and I managed to get to my favorite game! and then the work overcomes...
The session did not start very well, it was not easy to find a good table, in the beginning the card also came wrong, and you had to throw a lot, and only occasionally CallI... already wanted to turn off and leave as the game began to improve, the cards began to come good and the players often go into the game )))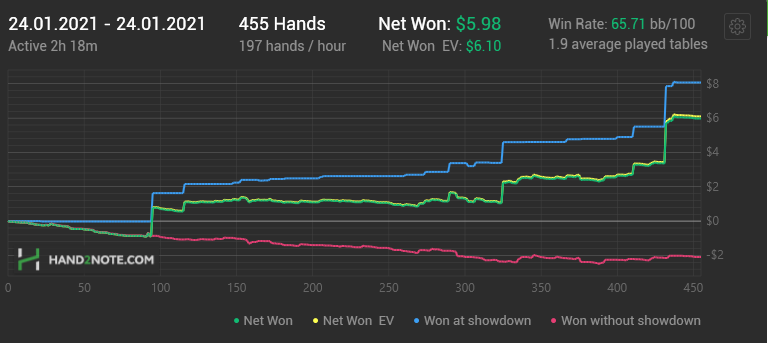 The session was not exactly outstanding, but it's nice that I haven't forgotten how to play yet)))
and here is the best hand for the session, chutka was even scared, this has not occurred to me yet... It seems that everything worked out and I won!!!!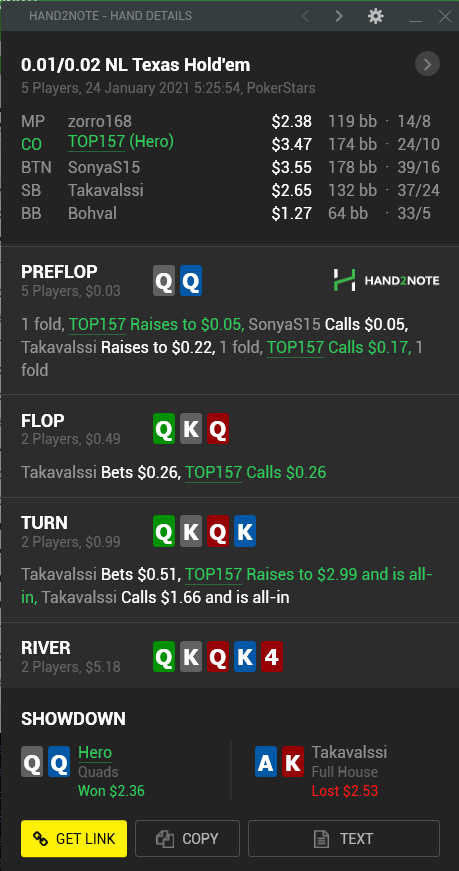 All successful hands and GOOD LUCK IN THE GAME!!!!!

Overall rating of this post: