Non-Stop Action: Hustler Casino Live to Stream Continuously for 24 Hours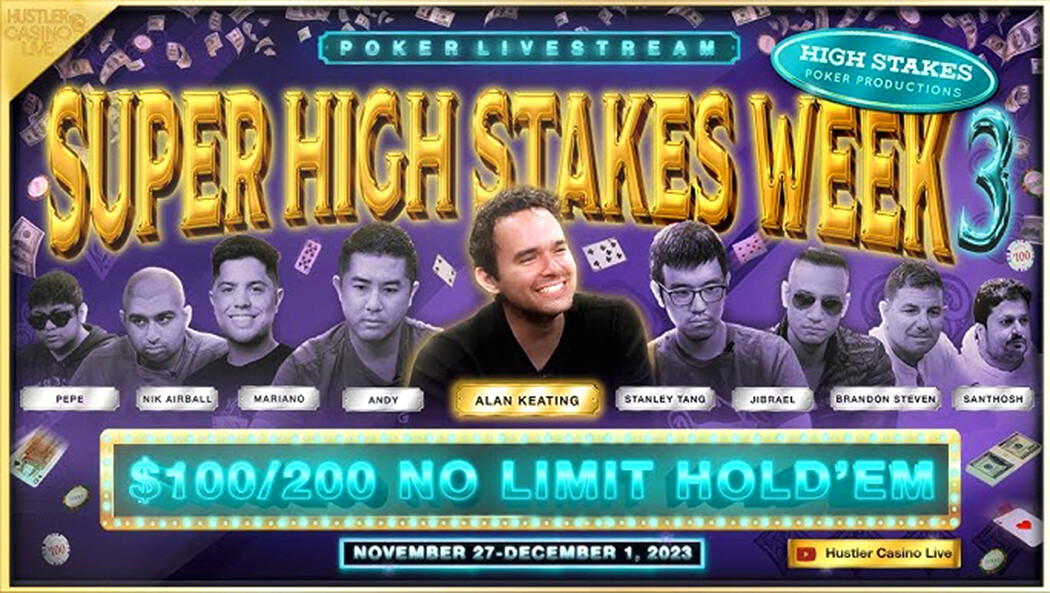 ​One of the most popular poker YouTube channels, Hustler Casino Live, is about to set a new record. Already on December 1, the organizers of the show plan to conduct a 24-hour stream with the participation of HCL star Alan Keating, who has not participated in the filming since May of this year.
The record for poker TV broadcasts will take place on the last day of the cash battle with limits of $100/$200 and a minimum buy-in of $100,000. In addition to Keating, HCL regulars Nik Airball, Charles Yu and GGPoker Asia Ambassador Andy Stacks (Andy will soon also appear in a new show from the GGPoker room called Game of Gold) have already confirmed their participation in the 24-hour session.
Hustler Casino Live co-owner Ryan Feldman says it won't be easy to host a 24-hour broadcast. The players may not be able to endure this marathon and the staff will have a hard time working a full day.
But Ryan notes that there is a plan in place to keep them on the air for 24 hours. Players will be able to replace each other if they get tired or lose their stack during the game. Commentators will also work in turn.​
"It will be a big logistical process. Ideally, the players will tell me when they want to leave – there will always be a replacement ready," says Feldman.
Hustler Casino Live has held several marathon broadcasts. For example, in August of last year, the Friday evening show turned into a Saturday morning air with breakfast. But the 24-hour session will be a new challenge for organizers and players.