Olivier Busquet: "We need to form a poker union"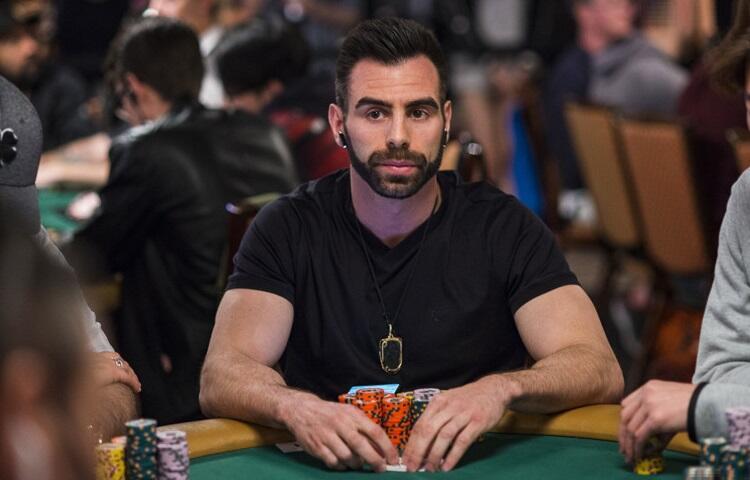 ​
Poker professional Olivier Busquet, who managed to earn over $9 000 000 in the live events and more than $840 000 in online MTT, proposed to form a poker union. He wrote about it on his Twitter:
Tournament organizers & online operators mostly don't care what the professional community wants and imo there is a clear reason why: thus far we have proven ourselves unable to effectively organize to collectively bargain for what we want/need. We need to form a union.

— Olivier Busquet (@olivierbusquet) June 27, 2020
According to his words, such a poker union can form a leverage power:

​
To clarify, I didn't mean to say "professional" to oppose us to recreational players. Rake, for example, is an obvious issue ALL players benefit from reducing/standardizing. I just assumed the majority of active participants in an effort like this would be serious/pro players

— Olivier Busquet (@olivierbusquet) June 27, 2020
That was not a new idea of creation a union for poker players. Patrick Leonard already tried to promote it in 2018. At that time, his proposal got a positive feedback from the professional colleagues, however his offer wasn't realized. Perhaps, the given subject will become more active in 2020 due to the poker transition to online because of coronavirus pandemic. Besides, the issues of fairness and justice in online games became more topical than ever before.
Read also: WSOP 2020 to be held online
​​Busquet's idea was supported by many professionals, such as Dan Smith, Faraz Jaka, Rob Yong and of course Patrick Leonard.
In the comments to Olivier's post, Rob Yong suggested Phil Galfond and John Duffy candidates as members of poker union. According to his words, these players can be trusted.
However, Busquet said that he would prefer not so famous persons in the union, especially as the heads of this "movement". In his understanding, this might be a grinder with modest earnings, and who is not a part to the conflict of interests. His main mission must be an improvement of conditions for professional community.
In this matter, Patrick Leonard is more inclined to Yong's opinion: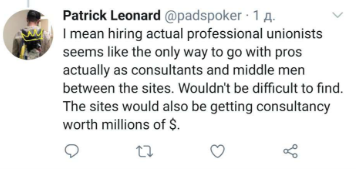 ​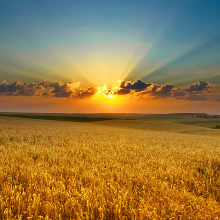 Cardmates journalist, news editor and translator since 2016. Specialization: poker news and review of events.