PartyPoker / 888poker
Hello friends.
Yesterday, I and my family walked in the park. The leaves are on the ground, winter is near. And now, after a pair of hours, the first snow has started. Large snowflakes fall and immediately melt. Children are happy to catch them.

There was poker in the evening.
PartyPoker
I had top pair and I bet all-in after the turn big bet. Donsmak overestimated the capabilities of Anna Kournikova.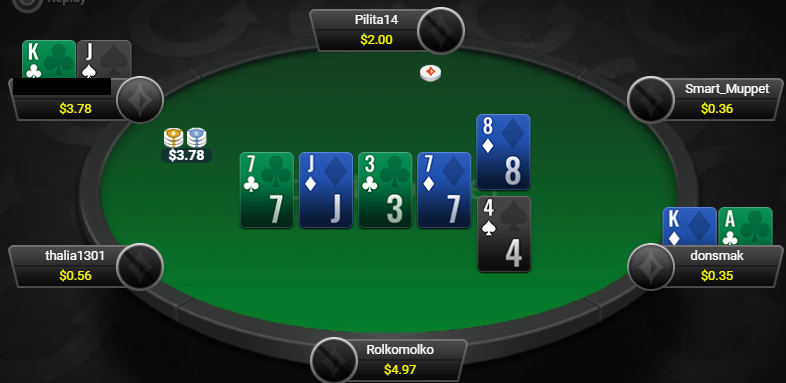 For passivity, the opponent was punished on the river. I bet half the pot on the river.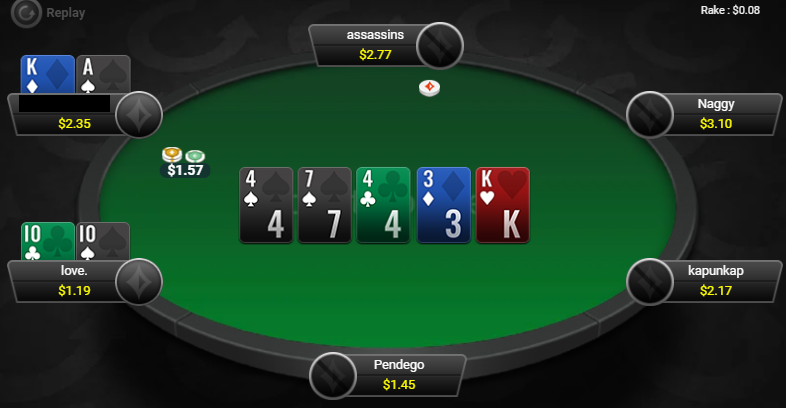 It's unpleasant to flop all-in with Anna Kournikova and see such a turn and a river. This hand is really hard to win with.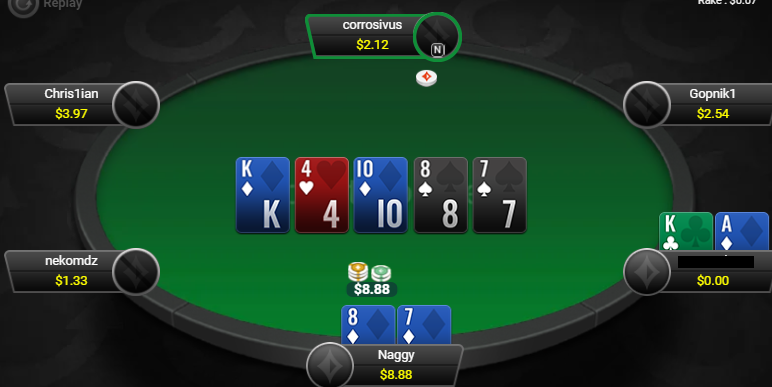 888poker
Interesting and creative player. On the flop he bet 2bb and I raised to 7bb. It's his own fault that he didn't fold. This is not a bad flop for his hand and we play all-in.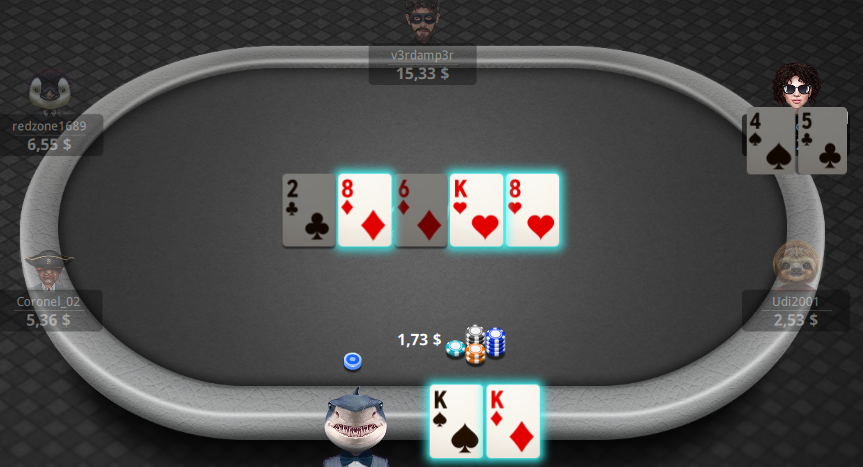 Finished playing with a small plus on PartyPoker. The balance 888poker is unchanged.

///
Thanks for taking the time to my blog.
Good luck everyone and win.

Overall rating of this post: