PartyPoker banned several cheaters in Cash Game Leaderboards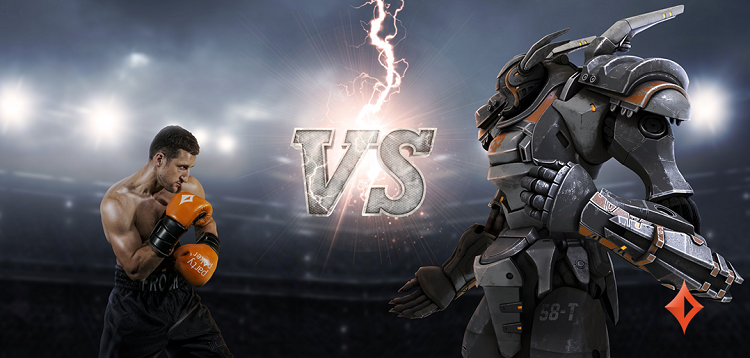 ​
PartyPoker is one of the top poker rooms that actively fights against bots and multi-accounting.
In November 2019, the team of the poker room published a detailed report on the fight against unfair play and blocking of accounts that violated the rules of the poker room.
In September 2019, 16 accounts were blocked. In total, for half a year (04.2019 – 09.2019), the poker room blocked 378 accounts and compensated more than $610 000 for the affected players.
The representatives of the poker room continue to actively monitor the game quality.
Some days ago, PartyPoker partner Rob Yong reported on blocking of several unscrupulous accounts in Cash Game Leaderboards. He wrote a post on his Twitter page: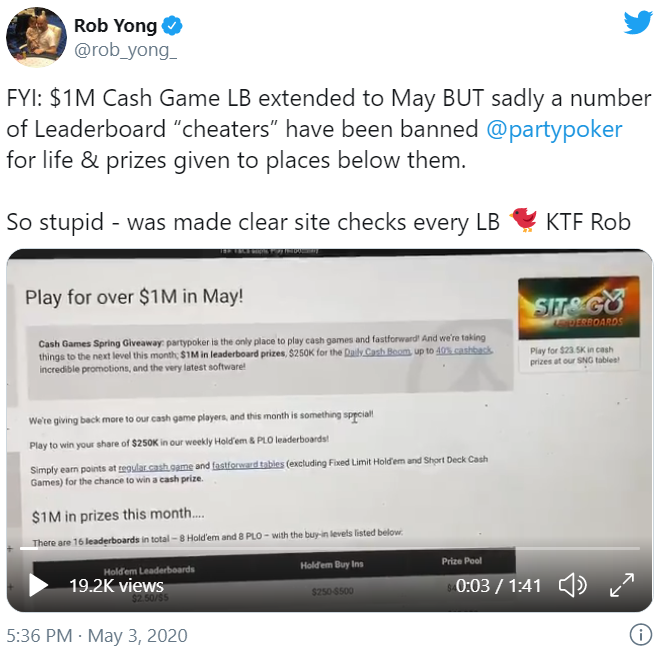 ​
Read also: PokerStars told about its fight against bots and unfair game
Yong told about the lifelong blocking of several players who participated in the Cash Game leaderboard.
These players were blocked due to multi-accounting and attracting their friends to the game in order to get prizes in the leaderboard.
In this regard, the leaderboard prizes will be credited to the players who are one position lower. The funds were extracted from the dishonest players and were sent to the users, which noticed the violations and informed about it.
According to Yong's words, the team of the poker room wants to encourage the other users to play honestly and immediately inform support about violations.
Rob also states that security service actively monitors every leaderboard and big tournament, and it will block the unfair players for a lifelong period for obvious violations of the rules.
PartyPoker Cash Game Leaderboard was extended for May.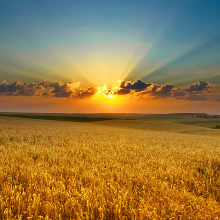 Cardmates journalist, news editor and translator since 2016. Specialization: poker news and review of events.