PartyPoker first deposit bonus: 100% up to $600 and $30 in tickets

​
PartyPoker provides an opportunity for all new players to receive a first deposit bonus. After you make a deposit at PartyPoker for the first time, two bonuses await you at once: Spins tickets for $30 and a 100% bonus up to $600.

In order to get them, you do not need to enter special bonus codes, etc. The details of the bonuses can be found in this article below.
$30 bonus in Spins tickets
Spins is one of the types of poker in which three players participate. This tournament format has replaced Jackpot Sit&Go. There is a multiplier in the game, with the help of which you will at least double your winnings if you win. If you are lucky enough to hit the largest multiplier, you have a chance to become a millionaire. Hurry up and register at PartyPoker to try out this new tournament format.
PartyPoker gives up to $30 in tournament tickets to the popular Spins tournament format to all its users. All you need to do is replenish your balance in the poker room. After that, within six days, you will be credited with tickets to Spins.
Offer 1. Deposit $10, after which you will receive $10 in the form of tickets :
Day 1: 2x $1 SPINS tickets + 2x $2.20 MTT tickets
Day 2: 4x $0.25 SPINS tickets
Day 4: 2x $2.20 MTT tickets
Day 6: 5x $0.25 SPINS tickets
Offer 2. Deposit $20, after which you will receive $30 in the form of tickets:
Day 1: 1x $5 SPINS ticket + 1x $3.30 MTT ticket
Day 2: 2x $1 SPINS tickets + 3x $2.20 MTT tickets
Day 4: 2x $2.20 MTT tickets
Day 6: 2x $3 SPINS tickets + 1x $3.30 MTT ticket

The choice for how much to get free tickets is yours. The prize pool of the Spins jackpot is $1 200 000 and the winner guarantees himself $1 000 000. Second and third place players will receive a $100 000 consolation prize.
Please note that this offer only applies to new players who have not previously made a deposit to their Partypoker account.
Bonus 100% up to $600
With a 100% bonus up to $600, everything is also very clear. Make a deposit at PartyPoker and receive a 100% first deposit bonus up to $600. The amount of the deposit must be from $10 and more and made in one transaction (separate payments will not be taken into account).
The deposit bonus will be automatically credited to the player's account after a successful deposit. To receive the entire deposit bonus amount, the player must accumulate the deposit bonus amount in the form of loyalty points in 4 times the amount. The total amount of loyalty points must be accumulated within 90 days from the date of the deposit.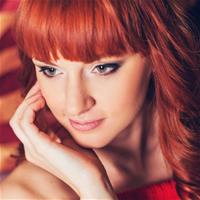 I have been working in the Cardmates team since 2015. Started playing poker and other card games in high school, played a lot with friends and relatives. While studying at the university, I explored online games on various websites.