Partypoker gives free Spins and MTT tickets

​Spins is some form of poker, in which three players participate in the game. This tournament format has replaced Jackpot Sit & Go. There is a multiplier due to which you can, as a minimum, double your buy-in in the case of victory. If you are lucky enough to catch the largest multiplier, then you have a chance to become a millionaire. Hurry up and register at PartyPoker to test this tournament format.
Read also: PartyPoker is an official sponsor of Bill Perkins Twitch-channel
PartyPoker gives its new users up to $30 in tournament tickets to Spins and MTT tournaments. All you have to do is replenish your balance in the poker room. After that, you will be credited with the Spins tickets (up to six days of absolutely free tickets from Partypoker).

How to get free tickets
Offer 1. Deposit $10, after which you will receive $10 in the form of tickets :
Day 1: 2x $1 SPINS tickets + 2x $2.20 MTT tickets
Day 2: 4x $0.25 SPINS tickets
Day 4: 2x $2.20 MTT tickets
Day 6: 5x $0.25 SPINS tickets
Offer 2. Deposit $20, after which you will receive $30 in the form of tickets:
Day 1: 1x $5 SPINS ticket + 1x $3.30 MTT ticket
Day 2: 2x $1 SPINS tickets + 3x $2.20 MTT tickets
Day 4: 2x $2.20 MTT tickets
Day 6: 2x $3 SPINS tickets + 1x $3.30 MTT ticket

You can choose the most suitable offer for you. Note that this promotion is relevant only to new users which have never made deposits before.
Basic terms for obtaining free tickets
The promotion runs until December 31, 2020.
Only users over 18 years of age can receive the tickets.
Both offers are available only to new Partypoker players. The minimum deposit required for Offer 1 is $10; for Offer 2 – $20.
Free MTT and SPINS tickets are valid only for 7 days after the date of the issue. If you don't use the tickets within the given period, then they will be cancelled.
The tickets can't be transferred to another player or converted into cash.
You must provide correct personal data (name, date of birth, address, phone number) when registering an account at PartyPoker to claim for the free tickets.
Just one player per household/device is eligible to benefit from this offer.
Get your bonus right now and start playing at PartyPoker!
FAQ
Can I use both bonus options at once?
No, you can either benefit from a $10 bonus option (receiving $10 in tickets) or a $30 bonus option (receiving $30 in tickets). Choose the most suitable offer for you.
Can I change the tickets into cash?
No, the free tickets received upon one of the mentioned bonus offers can't be converted into cash. Furthermore, they can be used only to play tournaments specified in the article.
How soon will I get free SPINS and MTT tickets after depositing?
Free SPINS and MTT tickets will be credited to your account within 6 days from the first deposit date. 

I am registered with PartyPoker but haven't played in the room. Can I claim for these offers?
Yes, but you have to make a qualifying deposit ($10 or $20) to be eligible for the welcome offer that is made up of tickets for SPINS and MTT tournaments.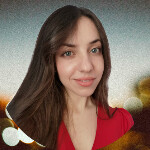 Cardmates journalist, news editor and translator since 2018. Specialization: poker news and review of events.